The bank estimates only 12% of their accounts are used as a primary account and most have limited activity.
Customers will receive a letter confirming within the closure within the next fortnight and the accounts are set to close on 30 November 2021.
It comes after Marks & Spencer closed their branches earlier this month ahead of closing all current accounts in August.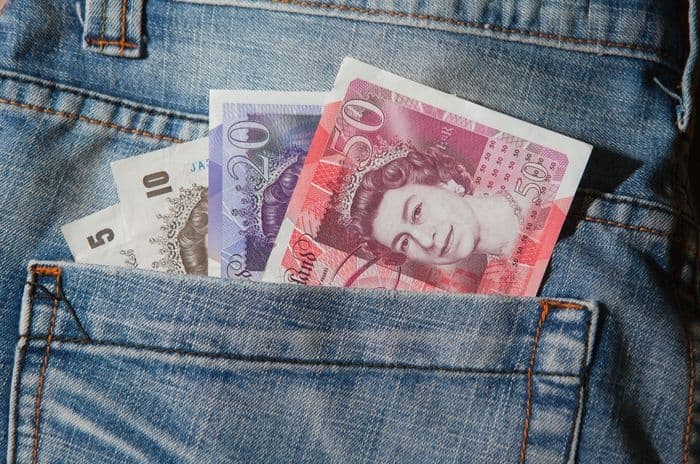 Credit: Barabas Csaba/Shutterstock.com
Current accounts
All 213,000 Tesco Bank current accounts will close on 30 November 2021, with customers informed in the next few weeks by post.
It means customers will need to move their account away from Tesco Bank before that date and ensure their account has a zero balance.
This can be done via the Current Account Switch Service or customers can choose to manually transfer their money and clear any outstanding overdraft amount by the end of November.
Customers with outstanding overdrafts may still be able to switch using the Current Account Switch Service if their new bank agrees to take on the overdraft. Alternatively, customers can contact Tesco Bank directly to arrange an affordable repayment plan for the overdraft.
In preparation for the closures, Customer Service Desks in Tesco stores will no longer offer cash withdrawals or deposits from 15 October 2021.
Limited activity
Tesco Bank say the majority of their 213,000 current account holders have not been using them as an everyday account.
Instead, around 88% have been using them for other purposes such as keeping track of savings or acting as a spending account with no wages going into them or direct debits going out.
Until a few years ago Tesco Bank charged a fee of £5 per month for customers to use their current account unless they paid in £750 per month, effectively ensuring its use as a main account.
This fee was scrapped in 2015 and Tesco Bank began offering free banking to all.
Curiously, challenger bank Monzo turned back to fees for customers who don't use their accounts as a main account in late 2020.
It created something of a two-tier system among customers, ensuring those who used Monzo as their main bank were not subsidising those who weren't.
Tesco Bank
Like M&S Bank, who are closing their current accounts in August, Tesco Bank will still offer some money services, but everyday banking will not be on the agenda.
Customers who have been using their Tesco Bank current account as a savings pot may be interested in one of their savings products such as their Internet Saver or their Instant Access Cash ISA.
Equally, Tesco Bank will still offer credit cards with a representative APR of 20% - compare credit cards from them and other providers using our free comparison checker.
Yet Tesco Bank's exit from the current account market demonstrates the idea of the supermarket bank that seemed such a good prospect a decade ago has had its day.
At the time, doing your banking while you were doing your shopping was seen as a good way of saving time, but as digital challengers like Monzo and Starling have entered the market, supermarket banking isn't as popular as it once was.
Customers prefer to manage their money digitally where possible and, as Tesco's estimations that they had 12% full-time customers demonstrates, they're choosing to manage their money across multiple accounts and providers.
Monzo and Starling remain the major beneficiaries of the Current Account Switch Service, with net gains of 6,765 and 15,960 respectively during the last quarter of 2020.
Conversely, Santander lost 18,270 customers during that quarter and TSB lost 20,236. Tesco Bank lost 2,487 customers.
The move away from traditional banks is still ongoing, but digital challengers are going to be the beneficiaries rather than supermarkets.