TESCO Bank have scrapped the £5 monthly fee for all customers with their current account, whether they deposit a minimum of £750 each month or not.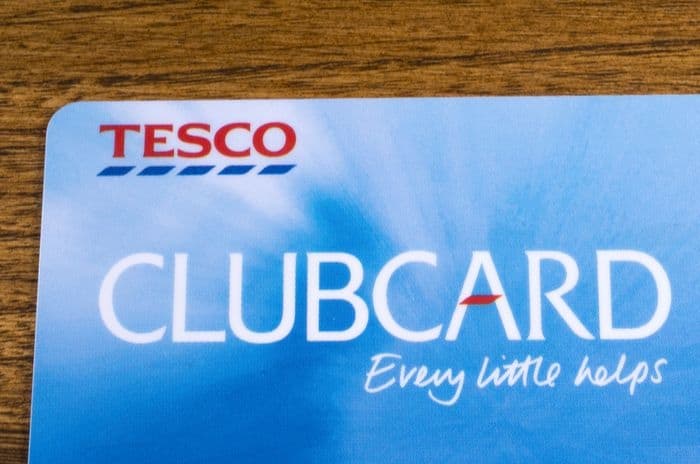 Credit: chrisdorney/Shutterstock.com
The change comes into effect today - following sharply on the heels of the news from Santander that they would be raising their 123 current account fees from £2 to £5.
Tesco Bank say it's pure "coincidence" that they announced the removal of their monthly fee as other providers announce increases to theirs, or cut their associated rewards.
But it's not that long since they had to do similar to their credit card holders, halving the number of Clubcard points they could earn on spending outside Tesco.
Challenger account
The Tesco Bank current account offers 3% AER interest on balances of up to £3,000, as well as the obligatory Clubcard points on spending.
Until today, customers paid a monthly fee of £5 to have the account unless they deposited at least £750 a month - but now everyone benefits from the "free" banking on offer.
Even without the Clubcard points that's one of the better paying current account offers available at the moment.
It's not the most rewarding in terms of interest - take a look at our guide to high interest current accounts to see which are - but it beats the Santander 123 and Club Lloyds accounts for those with balances below £3,000.
TSB and Nationwide both offer 5% AER, but only on balances up to a certain level. TSB customers will earn interest on the first £2,000 of their balance; Nationwide pays out on up to £2,500.
All the same, Tesco's account does have a niche in which it's the best going - for accounts with balances of between £2,750 and £3,000.
Current account? Savings account?
This, of course, is assuming that we're using the account for savings rather than as a "true" current account - a place to deposit our salary and pay bills from.
While some of the other high interest accounts require customers to pay out a certain number of direct debits in order to qualify for interest (or, in the case of the Halifax, their flat £5 monthly payment), Tesco don't.
Customers can simply pay money in and leave it there - and the removal of the monthly fee gives savers an extra £60 a year on which they can earn interest.
But it also makes the account much more inclusive and appealing to those on lower incomes. People who can't deposit £750 a month - or the £500 required at TSB - can still benefit from an account that pays a decent amount of interest.
And then there's the Clubcard points.
Clubcard
Users can expect to earn one Clubcard point for every £4 they spend on their debit card at Tesco, subject to a minimum £4 transaction; they'll earn one point per £8 spent with the card elsewhere.
Note mention of the debit card; direct debits and standing orders don't earn points. Neither do bill payments made with the card in banks "or other financial institutions".
Basically, the card has to be used to spend - getting cash back at the till and other forms of cash withdrawal don't count either.
These are much the same spending conditions as we could expect to find with any rewards card.
That said, Tesco's own reward credit cards are actually slightly more rewarding, giving users five points per £4 spent in store, and one per £4 elsewhere - for now.
That's because, as mentioned above, Tesco recently announced that the points users would receive for out of store spending would be halved from November, bringing them down to the same one point per £8 of spending as current account holders get.
Of course, with rewards credit cards, there's usually a sting in the tail in the form of interest - anyone who doesn't pay their card off in full is likely to end up paying more in interest than they earn back in perks.
That brings us to when having this current account doesn't pay.
Overdrafts
Tesco Bank were one of a group of 10 "challenger banks" who gave evidence to the Competition and Markets Authority's current accounts investigation last week.
One of the points made during that hearing was that the banks who offer headline grabbing incentives tend also to have expensive overdraft facilities, and that the charges involved aren't easy to work out.
So while Tesco might say that removing the monthly fee when they have is coincidence, there's no mistaking the intention behind this statement from them:
"...unlike other banks, Tesco Bank does not charge expensive monthly or daily overdraft usage fees."
There's no fee to set up an overdraft - some banks do still charge for this - or for changing the limit.
Tesco say they also don't charge a fee for having to actually use the facility, an aside aimed at the banks that levy a flat rate charge on customers who need to use their overdraft no matter how briefly, or how small the amount.
Except, of course, there is a charge - in the form of 18.9% interest.
They do have an interest calculator on their site, allowing people to check how much their borrowing is going to cost them.
Unauthorised overdrafts are subject to the same 18.9% interest - but with an additional transaction fee of £5 on each payment attempted while the account is overdrawn, up to a maximum of £50 per month for attempted transactions.