Tesco credit card holders will soon earn 50% fewer points for out-of-store spending, the retail giant has announced.
The changes will mean cardholders earn one point - worth 1p - per £8 spent in shops, rather than for every £4 spent on a Clubcard credit card, or per £2 spend on a World credit card.
Approximately 2.8m people will be affected by the cuts, which come into force in November for Tesco World credit card holders, and December for Tesco Clubcard credit card holders.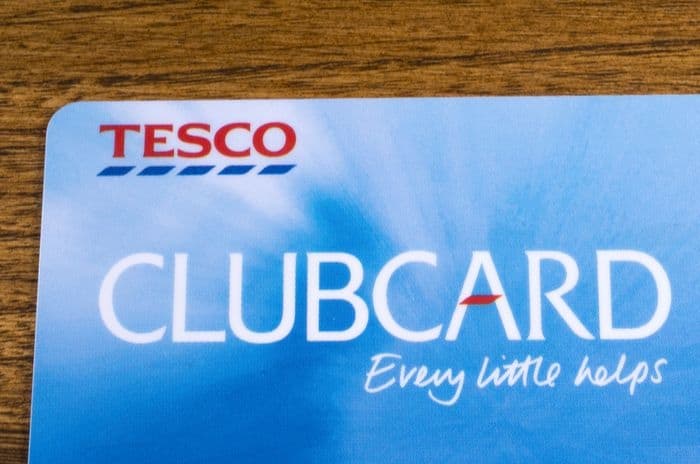 Credit: chrisdorney/Shutterstock.com
Killing cash back
Tesco say they have been forced into the decision by new laws limiting the amount they can earn from businesses who accept credit cards.
These laws are being implemented across the EU in October, and mean that card providers will only be able to charge shops a maximum "interchange" fee of 0.3% for credit card transactions, or 0.2% for debit cards.
The result is a fall in profits for the card providers - industry estimates suggest that they could lose up to £2.4 billion.
As we reported earlier in the year, it seemed inevitable that card providers would perform some sort of damage limitation when the laws were introduced - either by increasing fees, or cutting cash back.
Not the first
Many providers seem to be opting for the latter, and Tesco certainly aren't the first.
In 2013, American Express appeared to be anticipating the change to interchange fees when they announced they were drastically reducing the cash back available on their Platinum Cashback Everyday credit card.
At the time, they said customers would only be eligible for cash back if they'd earned at least £25 - equivalent to spending more than £4,250 a year on the card.
They have at least reduced the spending requirement to £3,000 since then, but that only entitles card holders to cash back at 0.5%.
At the start of this year, both Sainsbury's and British Airways altered their rewards schemes so that customers earn fewer points.
Aqua also announced that their Cashback Reward credit card would change from offering 3% to 0.5% in return.
A few months later, Capital One wrote to their customers informing them that they were either cutting cash back on their cards or axing it completely from June 1st.
The company, one of the biggest providers of cash back credit cards, said that several of their products were "no longer sustainable under current market conditions".
Cash back backtrack
Both RBS and Natwest recently closed their "YourPoints" card scheme despite initially saying that they wouldn't.
The sister institutions have also announced that they will stop paying 10% cash back for Cashback Plus credit card holders who spend in some restaurants.
Santander are also making noises about potential changes.
A spokesperson said that "the way the interchange is now calculated impacts the economics of any card business and we will need to reflect on how to ensure we maintain the right balance going forward".
A heavy toll?
The new laws will cost card providers an average £4 per person, per year, according to Jens Baumgarten, a banking consultant at Simon Kucher and Partners.
He predicts that the era of generous introductory rates and cash back offers is under threat and "will probably be cut back in the future".
Cash back credit cards are incredibly popular, so their demise will be keenly felt by many people who've used them to earn hundreds of pounds.
It's possible, however, that many aren't aware their rewards have changed or been removed, because while most providers will inform customers if they're removing or altering their rewards schemes, they're under no obligation to do so.
People who find they have been affected by the changes but want to keep getting cash back can use our best buy tables to compare what's on offer now.
Those paying a yearly fee for their card should also check that any cuts to cash back incentives don't result in them losing money instead of earning it.