THE European Commission are pushing ahead with plans to cap credit and debit card interchange fees despite uncertainty over the effects.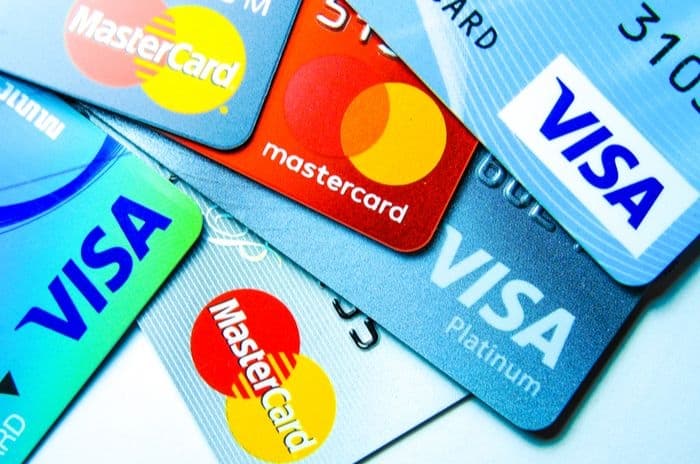 Credit: Creative Stock Studio/Shutterstock.com
Fees will be capped at 0.2% of the transaction value for debit cards and 0.3% for credit cards throughout the EU; changes should come into effect by the end of 2015.
Many fear card providers will increase other fees to make up for profit losses and then, making matters worse, savings gained by retailers won't be passed onto consumers.
But the Competition and Markets Authority (CMA) have flagged up "suspected harm" caused by the current fee levels and the Financial Conduct Authority (FCA) echo their concerns.
Visa have already introduced the cap on debit interchange fees but are so far keeping credit card charges the same, while Mastercard have agreed to gradually reduce theirs on both types of card.
Jumping the gun
Ahead of the EU introducing interchange fee regulation later this year, Visa's implemented the new 0.2% cap on debit interchange fees from this month.
But that means they'll now charge up to 50p for a debit card transaction instead of around 8p before.
That's because up until now debit charges tended to be a set fee, but if they're set as a percentage, they'll increase as the purchase value increases.
But for Visa, that's now more than six times the fees they charged before March.
Visa argue they could have charged even more if they wanted and the 50p maximum charge was their idea.
More worryingly Visa have chosen not to introduce the 0.3% cap on credit cards early - fees still range from 0.65% to 1.70%.
Uncompetitive and hidden
European Commissioner in charge of competition policy, Margrethe Vestager, said: "For too long, uncompetitive and hidden bank interchange fees have increased costs of merchants and consumers."
Clearly the EU didn't intend for Visa to introduce the caps in this way - now charging even higher fees than before.
It's a move that goes against years of complaints about high surcharges and is presumably the kind of scenario the FCA will deal with.
The FCA have suggested they're ready to step in if there's any delay to EU intervention, or if they don't think the caps will go far enough to promote competition.
And the Commission say the new rules leave flexibility for member states to impose lower percentage caps and introduce maximum fees.
Given the loophole Visa have exploited it seems likely there'll be rule tightening needed before regulation really promotes competition.
Under investigation
Mastercard and Visa are under scrutiny throughout the EU but have remained firmly against the cap.
In September 2014 the European Court of Justice ruled that Mastercard's fees for cross-border payment are anti-competitive and a violation of EU antitrust rules.
And in the UK there's an open investigation into their domestic interchange fees, although the CMA put this on hold in light of the impending EU interchange fee regulation.
At present interchange fees are charged on every credit or debit card purchase and as a general rule, these fees are passed to consumers.
Sometimes they're added on to a card payment at the till but most often they're built into the overall price paid, regardless of whether a card is used.
How much?
It's all very confusing how much the current charges are; MasterCard and Visa charge different fees and these vary depending on card type and the type of transaction.
Up until this month, fees ranged from 1p to 18p for a debit card transaction and 0.65% to 1.7% of a credit card transaction.
Visa tended to charge 8p for a debit transaction but Mastercard's fees range from 7p to 11p. And Visa charge 0.77% of a "standard" consumer credit card transaction while Mastercard charge 0.8%.
Mastercard's fees for "premium" credit cards range from 1.05 to 1.5%. But they say they'll drop their fees to the level of the standard credit cards by April 2015.