CONSUMER group Which? has taken a super-complaint demanding an end to card surcharges to the Office of Fair Trading (OFT).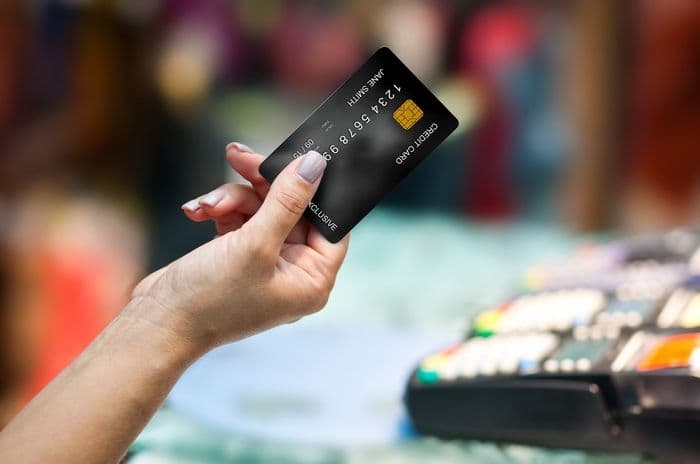 Credit: dean bertoncelj/Shutterstock.com
Low cost airlines are perhaps best known for their excessive card charges - Ryanair currently charges £10 extra per person to customers who do not pay for flights with a prepaid Mastercard, for example.
However, Which? also identified hotels, cinemas and estate agents as prime offenders in its submission.
"There's simply no justification for excessive card charges," said Which? chief executive, Peter Vicary-Smith, "paying by card should cost the consumer the same amount that it costs the retailer.
"Companies shouldn't be using card processing costs as an excuse for boosting their profits."
Prashant Vaze, head of fair markets at Consumer Focus, agreed.
"Consumers are fed up with paying these surcharges. Often they have no other option, especially for internet transactions where there is no alternative to using cards," he said.
What is a super-complaint?
Which? is one of the few registered consumer groups which has the power to take a super complaint to the OFT.
The super-complaint process is meant to grab the attention of those best placed to enforce change on a sector and is restricted to a few large consumer groups, each of which can only bring a certain number of super-complaints a year.
In return for the low chance of complaint the regulator must respond to the evidence submitted within 90 days.
The downside is that consumer groups can't dictate the direction of the regulator's response to the issue they raise.
Which? are hoping that intervention will, at the very least, force retailers to declare surcharges upfront but the OFT is under no obligation to agree that's the best course of action.
Some more of Which?'s suggestions - set limits on the amount charges can vary from the cost to the retailer, for example - seem even less likely to be enforced.
Credit card providers usually charge retailers around 2% of the cost of transaction in fees for debit cards a few percent more when customers pay by credit card.
However, restrictions on how far retailers can stray from those fees in card surcharges could lead to price increases across the board, eliminating the advantage for customers paying in cash in some businesses, or even 'stealth charges', ostensibly unrelated to making a card transaction, being bought in elsewhere.
The strong possibility of scoring an own goal by effectively increasing costs for consumers with such rules will also have to be considered by the OFT.
Ryanair claim that the card charges are not simply extra money in their back pockets but are used to fund their website, for example, so would likely continue to enforce some form of surcharge on their customers, even if it wasn't actually called a 'card charge'.
Even so, the need is great enough that it seems unlikely that the OFT won't enforce some kind of rule on surcharges: a Which? report last September found instances where paying by card increased costs by 200%.
200% more
That 200% example was of a £1.70 ticket bought from The Train Line which costs an extra £3.50 for paying by card.
It also found that paying for a £19,000 Saga cruise by card cost an extra £470 in surcharges.
Which? magazine also published an analysis of budget airline card surcharges in December 2009.
That investigation found that extra costs - such as charges for credit card use and checking in luggage - increased the appealing advertised price of a flight by as much as 30%.
The study analysed Bmibaby, Easyjet, Ryanair and Jet2 flights to four destinations: Paris, Rome, Malaga and Faro.
All of the companies were charging extra for credit or debit card use and checking in luggage, adding fees of up to £65.
A flight to Paris with Bmibaby increased by 25% when both of these services were used and Ryanair charged £50 extra across all of its routes.
Although Easyjet had the lowest luggage and card charges in the study, this was still £26 - £38 extra.
The findings should come as a warning to consumers to look beyond advertised flight prices: Ryanair's charges meant tickets were 8 - 29% higher than their advertised figures.