Zopa will first offer a fixed term savings account which will be followed by a credit card later in 2020.
The company has been operating as a peer to peer lender since their entry into the market in 2005.
After they applied for their full banking licence in late 2018, it was expected they would acquire it in 2019, but this has been delayed.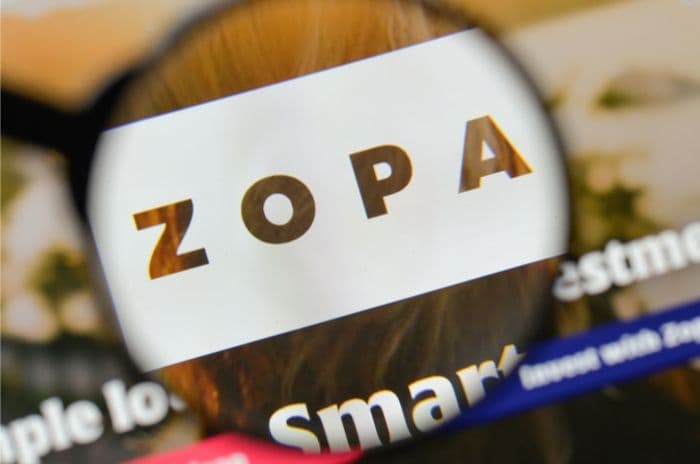 Zopa Bank
The new banking products offered by Zopa will be under their Zopa Bank brand which will sit alongside the personal loans and investments products under the general Zopa brand.
First to launch will be their Zopa Fixed Term Savings accounts which offers a fixed rate of interest for between one and five years with a minimum deposit of £1,000.
Now that they have their full banking licence, deposits of £85,000 are protected by the Financial Services Compensation Scheme (FSCS). This means savers are as protected with Zopa as they would be with any traditional bank.
A Zopa credit card is set to follow later in 2020, offering what they call "innovative new features" which help to put customers in control of their borrowing.
Who are Zopa?
Zopa has been active in the UK for 15 years, launching their P2P lending business in 2005.
They have long offered P2P investments which, while fully regulated by the Financial Conduct Authority (FCA), aren't covered by the FSCS.
Under P2P, investors put money into a lender like Zopa which the company then lend to eligible borrowers. The major pitfall of this model is that investors can't avoid risk as we covered in this guide.
Regulation around P2P has tightened over the last seven years as concerns grew, so it's no surprise Zopa were keen to move towards more mainstream banking.
They announced their intention to create a hybrid bank in December 2018 with the intention to pursue their full banking licence during 2019.
However, fulfilling the conditions took longer than expected and their provisional licence was set to expire on 3 December 2019 before they received a £140m cash injection which allowed them to continue seeking their full licence.
Can Zopa compete?
Digital banking challengers have proliferated in recent years, with Monzo and Starling two of the most successful.
There have been notable failures though. Last month, NatWest chose to shutter their digital only bank after just six months while foreign companies N26 and Fidor have both withdrawn from the UK market.
It's possible that Zopa will stand out from the challenger crowd thanks to their long-standing reputation in the UK.
They suggest they have 300,000 existing customers across their investments and loans business, so they're starting from a different base than new brands.
They've also been quick to point out the measures they've taken to support customers affected by Covid-19, including a COVID-chatbot and other online assistance.
Zopa may prove to be another digital success story, but it could largely depend on how attractive the interest rates are on their new savings account and what innovative features they have lined up for their credit card launch.
We have an in-depth look at mobile banking and how it all works in this guide.