Bo only began accepting customers in November 2019 and was touted as a prepaid card to rival digital giants like Monzo and Starling.
However, NatWest are now scrapping the brand and refocusing on their small business digital banking brand Mettle instead.
Last week, Monzo topped the Current Account Switch Service (CASS) figures with net customer gains higher than any other bank in Q4 2019.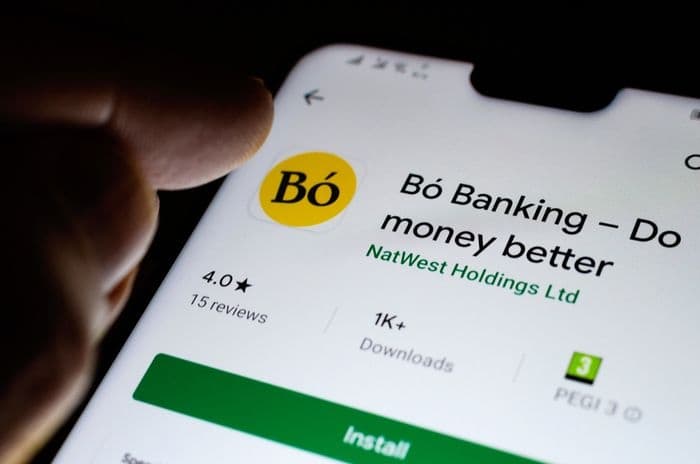 What went wrong with Bo?
Bo was officially launched only six months ago, backed by NatWest's banking licence and bringing with it a bright yellow debit card.
Aimed at younger users, Bo was supposed to be a challenger to the likes of Monzo, Starling and Revolut but it had limitations which stymied its initial growth.
Its focus was on budgeting and tracking spending rather than being a full-service back account where customers could run their bills and direct debits. It was essentially a prepaid card account, albeit one that was FSCS protected unlike some prepaid card rivals.
Starting off as a prepaid card instead of a fully-fledged bank isn't unusual for new entrants into the digital banking sphere, and NatWest were clearly hoping a new brand backed by their reputation as a bank would attract new customers.
With only 11,000 customers in six months, more than a quarter of these their own staff, the experiment hasn't been a success.
A set of dire financial results for parent company RBS seems to have accelerated the inevitable, although NatWest remain upbeat and say the technology underpinning Bo will help the development of their SME business banking tool.
Success for Monzo
The latest current account switching figures released last week show Monzo in the lead for net customer gains, meaning they're attracting more customers than they're losing.
In Q4 2019, they attracted 23,721 customers and lost 2,878. The key point for Monzo is how few customers they're losing - HSBC attracted 44,321 customers in the same period but also lost 39,715 to other banks.
Monzo's customer retention compared to their rivals is important, and it's no coincidence they were labelled as the brand customers are most likely to recommend in YouGov's 2019 BrandIndex.
They confirmed in September 2019 that they had surpassed 3 million customers, while fellow digital bank Starling surpassed 1 million customers in 2019.
Digital failures
On the other side of the coin, there are other digital banking challengers who haven't succeeded in the competitive UK banking sector.
Germany's N26 withdrew from the UK market last month citing the Brexit process for unstable market conditions, although they had launched in the UK after the referendum to leave the EU. That decision came eight months after fellow German digital bank Fidor made the same move to close UK accounts.
Prepaid card provider Loot went into administration in May 2019, five years after entering the market as a card targeted at students.
It's clear there's a huge gulf between the success of the likes of Monzo and Starling and the experience of some other entrants into the digital banking sector.
When Viola Black launched their prepaid card in July 2019, we speculated that the market was becoming saturated and questioned there was room for another provider. So far, Viola Black are flying under the radar, still accepting new customers but not reaching the mainstream.
Read more about the different mobile only banks in this guide or search for a new current account using our free tool.