Their provisional banking licence was due to expire on 3 December and the £140m cash injection has ensured they will continue trading as a lender.
They hope the investment will ensure they can gain their full banking licence and start offering more services to customers.
Zopa first acquired their provisional licence in late 2018, becoming a hybrid lender with peer-to-peer (P2P) lending offered beside regular loans.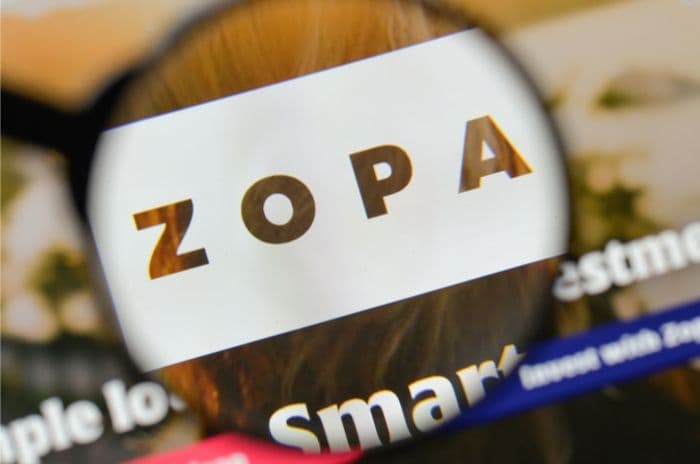 Banking licence
Currently, Zopa are in the "mobilisation" stage of launching a bank and obtaining a full banking licence.
The Financial Conduct Authority (FCA) details this stage as being the one where potential banks can raise capital for their services, test IT platforms or outsourcing arrangements, hire staff and ensure they're meeting all relevant regulations ahead of obtaining their full licence.
12 months is the standard for this stage, although there is a degree of flexibility if firms require more time, and this is what Zopa have requested following their £140m cash injection.
So, we can assume the FCA are satisfied with the way Zopa has been conducting themselves during the mobilisation stage and will expect their full banking licence to follow in due course.
Who are Zopa?
The Zopa brand has been around since 2005 when they first launched as a P2P lender. In 2018, they signalled their move into more traditional banking and obtained their provisional licence.
At present, Zopa continue to offer P2P investments which are fully regulated by the FCA but not covered under the Financial Services Compensation Scheme (FSCS).
This means customers putting their money into P2P investments aren't protected up to £85,000 as they are if they invest in schemes which are accredited by the FSCS.
Zopa also offers loans to customers and estimates they have loaned over £4bn in unsecured personal loans to UK customers under their Zopa Limited banner.
One of the positive things about searching for a loan with Zopa is how quick the initial searches are, with them claiming personalised rates can be seen in three minutes. Also, these quotes are delivered using a soft credit check, so a customer's credit rating won't be impacted by it.
Future plans for the company when their banking licence is confirmed are thought to include a credit card product and a fixed term savings product which will be underwritten by the FSCS.
P2P investments
P2P lending has been Zopa's speciality since 2005, but the service has come under increased scrutiny in recent years.
Under the P2P model with Zopa, investors put money into Zopa which is then given in unsecured loans to eligible borrowers who repay as they would any loan.
If a borrower is unable to pay and defaults on their loan, the hit is taken by the investor and their initial investment is not covered by the FSCS.
The FCA tightened restrictions on P2P in 2013 and 2014, although protections like cooling off periods for borrowers and regulated credit checks for loan applicants were already offered by Zopa.
As of June 2019, Zopa say they have issued loans worth £4.5bn to over 470,000 UK borrowers and have generated £280m in interest for more than 60,000 active investors.
Read more about the risks and rewards of P2P in our dedicated guide.
Search for unsecured personal loans using our free comparison tool.