This time next year, peer to peer lenders will be on the cusp of a new legitimacy: regulation from the new Financial Conduct Authority (FCA).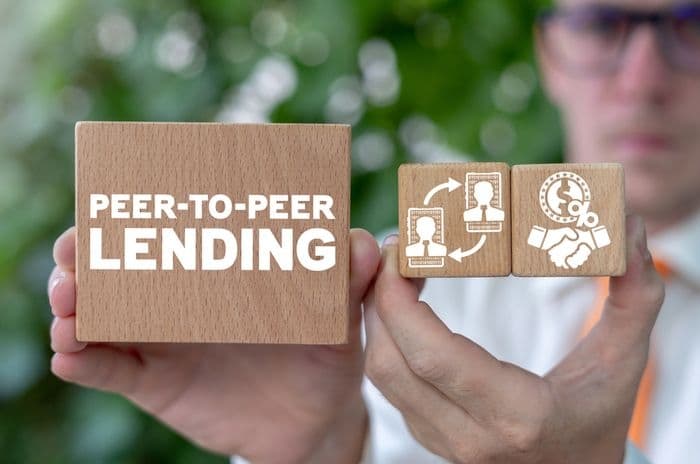 Credit: Panchenko Vladimir/Shutterstock.com
For the first time, those investing and borrowing from peer to peer sites like Zopa and RateSetter will have the same protection they should expect when using mainstream banks.
Many expect a huge boom for a market which is already doing a pretty good job of showing up the big banks.
Investors with a RateSetter one year bond can currently expect a 3% fixed rate of return while the banks are offering 2%; five year bonds with the peer to peer site return an average of about 6%, on the high street the same account offers 3%.
Could peer to peer force them to change?
What's new?
Before we answer that question, let's take a closer look at what will change under regulation.
Protection for cash: Under the FCA, peer to peer investors will be protected under the Financial Services Compensation Scheme.
Basically, that means their money will be covered if an institution goes bust, see here for more detail on what it covers.
Peer to peer lenders are obviously aware of this risk problem already and their friendly confidence building spiel is part of their charm.
In addition, lenders on these sites already need to be aware that borrowers may default and sites help to mitigate risk by allowing lending to a range of borrowers (Zopa), paying back for defaults from their profits (RateSetter) or similar methods.
Right to change your mind: Borrowers will also be given the right to change their minds about taking money for up to 14 days after they make their borrowing agreement.
There's no complex process for deciding against borrowing - any verbal or written notice will do - and consumers don't have to give a reason.
Zopa already offer this facility. After cancellation, borrowers have 30 days to repay their loan but won't get back their arrangement fee.
Credit checks: The FCA note that they'll also regulate credit checks for loan applicants.
However, this is unlikely to change much: sites already use the same standard credit checks as the banks to look at applicants, their application rejection rates are generally high and some offer more convenient quotation searches.
While some businesses are less scrupulous than others, sites that have more or less ignored checks, like Quackle, have crashed and burned.
Unlike some other forms of non-mainstream lending people aren't going to these sites because their credit is poor but to get lower borrowing and higher savings rates than they can squeeze from the banks.
To be announced: More changes will be implemented subject to a review of the sector; the new regulator is due to announce the changes at the end of 2013.
All change for the banks?
As far as we can tell now, these changes will be much more of a boost for consumers than they will be an extra burden on alternative lending businesses.
They'll give borrowers and savers/investors yet another reason - on top of better rates, more flexible terms and the 'feel good' factor of making a more ethical decision - to choose peer to peer and, more importantly, they should remove the most significant barrier to joining.
So, on this newly levelled playing field, will banks change?
In terms of rates, it's unlikely.
Peer to peer lenders can give such good rates because they're just making money from joining lenders to borrowers. Banks and building societies have to factor in all kinds of other overheads and are under pressure to meet new capital regulations too: that's what's shaping their rates, more than competition.
However, there's no reason why banks couldn't be 'inspired' by this market to create products that are more transparent and flexible.
Barclaycard already have a 'crowdsourced' credit card operating in the US.
Regulation: really what the doctor ordered?
Regulation of the peer to peer market is a necessity.
Zopa - the UK's biggest peer to peer site - has facilitated £277m in loans and has just over 500,000 site users.
RateSetter has arranged about £57m worth of loans, despite only having been in the lending business two full years to Zopa's eight. £40m of that borrowing and lending activity took place in 2012.
These consumers deserve to be protected from harm, just as users of any other financial services are.
However, there is some concern within peer to peer that thoughtless regulation could kill the industry rather than cure it.
In an open letter to EU policy makers some of the biggest names in European peer to peer and crowdfunding (person to person donations) said they were calling upon, "policymakers in the European Commission and each of the EU member states to facilitate the growth of this sector by introducing a distinct, proportionately regulated activity of 'operating a direct finance
platform' for loans and investments."
Without properly tailored regulation, the letter said, their businesses will "find it difficult to launch and flourish".
From what we can see at the moment the FCA is committed to this bespoke regulation - they even use that word: 'bespoke'- but it's too early to say how different it will be once it's implemented.