There are almost 400 credit unions active across the UK, with people able to access credit if they live in a certain area, have a certain employer or meet other criteria.
Saving within a credit union before attempting to borrow money is encouraged and may be a requirement with some credit unions.
Before signing up to a credit union, check they are fully registered and any money saved with them is protected.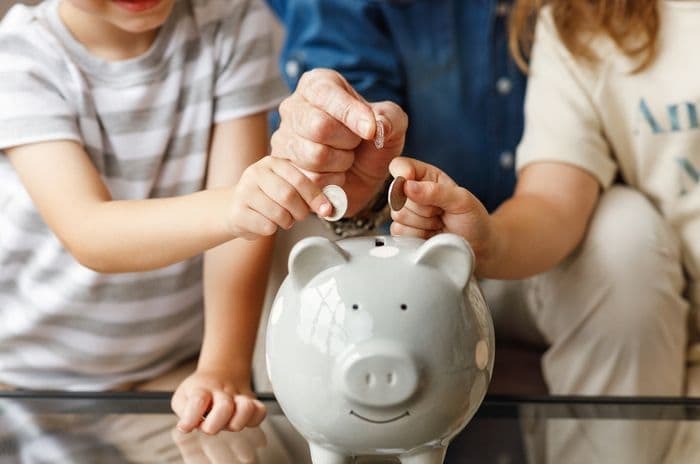 Credit: Evgeny Atamanenko/Shutterstock.com
---
What is a credit union?
A credit union is a community loans and savings organisation, or financial cooperative, that can be used by its members as an alternative to high street and online banks or payday loan businesses.
Most credit unions are created for use by a group of people or community, who have something in common. That can include:
Where you live.
The industry you work in.
Belonging to the same trade union.
A shared heritage.
As well as their ability to provide low value loans with good rates of interest and repayment terms, credit unions are also known for being supportive and promoting sensible financial management. They encourage members to save and only to take out loans or other forms of credit, that they can comfortably repay while maintaining their existing standard of living.
According to Bank of England figures, 398 credit unions were active in Q3 2021, down from 460 at the same time in 2017.
Although there have been some credit union closures and amalgamations over recent years, most people across the country still have access to at least one of these community finance groups.
The data also shows:
There are more credit unions in England (160) and Northern Ireland (140) than in Scotland (83) and Wales (15).
1.9 million adults were members of credit unions in Q3 2021 while there were also 214,000 juvenile depositors.
The closure and mergers of credit unions doesn't necessarily mean fewer people are using them as the table shows:
| | Adult members | Juvenile depositors |
| --- | --- | --- |
| Q3 2017 | 1,731,244 | 242,094 |
| Q3 2021 | 1,901,818 | 214,687 |
Although the number of juvenile depositors in credit unions has reduced, this has been offset by an increase in the number of adult members.
So, credit union saving and lending is on the rise, even as the number of credit unions has decreased by 13% over the last four years.
An alternative to big banks
Credit unions are often described as an alternative to major high street banks.
While many of the services offered by a credit union are similar to those provided by high street and online banks, they are owned and controlled by their members. They have no outside shareholders to pay and are run by volunteers elected by the membership, from the membership.
Any profit that a credit union makes stays in the community and is used to develop the credit union and provide a return to savers. As a credit union member, you are in control of your own finances and have a say in how the credit union based financial services provider is run.
Credit union members are also subject to the same financial protections as other registered financial organisations. They're licensed deposit takers, authorised and regulated by the Financial Services Authority and covered by the Financial Services Compensation Scheme.
Option for people with poor credit
Credit unions have developed a range of financial services after listening to and understanding the needs of their members. This means credit unions are particularly useful among those who may have trouble accessing credit elsewhere.
For example, credit unions can help people to better manage their money to avoid having to take payday loans or even offer alternative loans. They also never offer loans the applicant can't afford to repay.
This sets them apart from high-cost short-term lenders who moved into the market after Wonga's collapse in 2018 and charge high interest rates, even following tighter regulation introduced in 2015.
Credit unions are very different from payday lenders and should, where possible, be an option that consumers with a less than perfect credit rating should consider.
Not only will credit unions try to help people with all kinds of credit history, any loan they approve is always one the borrower can comfortably afford to repay, with a typically low interest rate.
The only real similarity between credit unions and payday lenders, is that they can both provide small loans quickly. The terms around lending and the way in which it's handled are different.
---
Borrowing from a credit union
Loans from credit unions are generally cheaper than personal loans from most other providers. Their rates are particularly good for smaller amounts under around £4,000.
Plus, no matter the loan size or rate, borrowers don't incur set up fees, administration costs or fees for early repayment.
Part of the reason that credit union loans tend to be cheaper for borrowers, is their use of a 'reducing balance' interest rate. That means that as soon as a payment is made, less overall interest is charged, as opposed to a traditional loan with fixed monthly payments and perhaps even fees for those that repay early. For example, credit union members who choose to pay off a loan on a weekly basis, pay less interest than someone repaying their debt monthly.
In addition, by law credit unions can't charge more than 3% a month on the reducing balance of a loan or, to put it another way, an APR of 42.6% and many charge less.
Here's an illustration* of what that would mean in reality for a credit union member borrowing £500 and paying back over one year:
| Rate | Interest | Total + repayments |
| --- | --- | --- |
| 12.7% APR | £33.09 | £533.09 |
| 26.8% APR | £67.36 | £567.36 |
| 42.6% APR | £102.88 | £602.88 |
Note this is an illustration only - credit unions set their own rates.
Free life insurance
Along with the generally lower interest rates on loans, credit unions which are members of the Association of British Credit Unions Limited (ABCUL), life insurance is always built into the loan, at no additional cost to the borrower.
That means if the borrower dies during the repayment term of the loan, the loan is automatically repaid by the insurance, rather than it becoming a debt liability of their estate.
---
Saving with a credit union
Easy saving is the foundation of credit unions, some even expect their members to be savers before they can borrow and all try to find ways to encourage members to put a little money aside.
To that end, credit unions aim to make it easy to save with easy access accounts that don't impose limits such as minimum savings balances and allow members to add cash to the pot. There are no set requirements on how often deposits should be made, or what size those deposits should be.
Credit unions have become increasingly flexible over the years and savings can be deposited at local branches, shops, collection points, by direct debit/standing order or taken directly from wages through payroll deduction.
As well as easy access savings accounts, however, many credit unions do offer a range of standard savings products.
Cash ISAs, Christmas savings clubs and budgeting accounts are common options for credit union members. Be aware though, that they might come with stricter rules than the easy access savings accounts.
All savings deposited with credit unions are used to fund the loans they also make. This is one way in which they help to support the local community each credit union was created to serve.
Dividends or interest
Up until 2012, all credit unions were required to pay a dividend on savings; a share of the profits at the end of the year. The annual dividend paid on savings depends on the union's performance over the year.
The law changed in January 2012 allowing some credit unions to choose to pay interest on savings instead of a dividend. This helps make it easier for consumers interested in opening a savings account to compare the potential rate of return on credit union savings accounts, with what the bigger banks can offer.
Nevertheless, that doesn't necessarily mean poor returns, savers often receive as much as between 1-3% on their savings in recent years.
In addition, just as with loans, many credit union savings accounts include life insurance at no extra cost. That means that, on the death of a member, the savings balance can be as much as doubled by the life insurance and paid out to whoever the member chooses, subject to conditions.
---
How to join a credit union
To join a credit union, interested parties will need to find one that covers the area where you live or work, your employer or an organisation you belong to, such as a trade union or church.
The law has recently made this more flexible and some credit unions have expanded to serve new groups, including community groups and businesses.
Finding a credit union you can join
With almost 400 credit unions across the UK, most customers will be able to find one open to them.
There are a couple of main ways of finding credit unions:
Look online: Find Your Credit Union is a national search engine for credit unions. Local councils are also a good source of information in the areas they cover where people are likely to have access to several different credit union services.
Call the Association of British Credit Unions (ABCUL): on 0161 832 3694 for more information.
Ask your employer: there is a credit union for people working in the NHS, and credit unions for people employed by the police service and in the public transport industry.
After finding an appropriate credit union, contact them directly to find out exactly how to become a member and to find out what the rules are for paying into savings accounts and obtaining credit.
Once a credit union member, it's easy to apply for products and also to get involved in the running of the credit union itself.
---
Summary: Useful form of credit
Even though more adults are members of credit unions now, there are still plenty of people who don't think credit unions are for them.
In reality, credit unions are a great way of saving and lending within communities, creating a community-based method saving for the future and obtaining credit when it's needed.
Because they're not-for-profit, the needs of members drive decisions and lending will always be affordable for the borrower.
Traditionally, credit union borrowers had to be savers first. This is changing and it may be possible to get credit as a new member of a credit union.
However, given that credit unions are based around communities, saving if you can and getting involved in the union itself is a great way to help yourself get credit when you need it later.