Tax-free savings simplified: cash ISA & NISA guide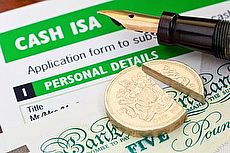 UK savers over 16 can save up to £15,240 tax free in a cash ISA this year: find out how to use the limit in this guide.
In previous years cash ISAs have traditionally had a deal "season" - the end of March and the very start of April, just before the end of the tax year - but in the past few years this has been something of a washout.
That's not been helped by the arrival late last year of the Help to Buy ISA, which some people chose to invest in rather than cash ISAs - but 2016 should be a more settled year, meaning there's no better time to consider the options and contribute to emptying Mr Osborne's pockets.
Find out how here, our full guide to saving cash in an ISAs: what they are, who can get them and how to get the top deals.
Individual Savings Accounts (ISAs) for beginners
In 1999 ISAs replaced Personal Equity Plans (PEPs) and Tax Exempt Special Savings Accounts (TESSAs) but their aim was the same: make saving more alluring. It worked.
ISAs can earn far more interest than other savings accounts because the tax man will never take a share of any money.
An ISA will increase the amount of interest basic rate taxpayers can earn from savings by around 25% a year, while higher rate taxpayers will gain more like 66%.
The shine has been taken off them somewhat by the introduction of a Personal Savings Allowance (PSA), under which basic rate taxpayers can earn up to £1,000, and higher rate taxpayers can earn up to £500, from interest on their savings, tax-free (more on that here).
But the Government introduced ISAs to get people saving and, just as importantly, to allow them to keep saving down the years. The money invested from one year to the next remains tax-free as long as it's kept in some form of ISA - no matter how long it's been there.
When the next tax year comes around, holders can add another lump sum - and the following year they can do the same again, and again, ad infinitum, slowly building up a tax-free nest egg.
Over time that could lead to savings capable of earning more in interest than is covered by our PSA - had we invested the maximum amount allowable each year since ISAs began we'd have put aside more than £85,000 by the start of this tax year.
ISA allowance for 2016/17
As might be expected, however, there are limits on the amount of savings that the Government will let people squirrel away.
The ISA limit for the 2016/17 tax year is £15,240, unchanged from 2015/16 - but still much higher than it was quite recently.
Before July 2014, the limit was much lower - £5,760. It changed following the March 2014 budget, in which George Osborne erased what was previously a confusing distinction between cash and stocks and shares ISAs.
Previously, it was possible to invest up to the limit in a cash ISA, and then up to the limit again in a stocks and shares ISA.
But as a result of the 2014 changes - and now with the introduction of another kind of "standard" ISA (that is, not a Help To Buy ISA), it's possible to use the full £15,240 limit in four ways:
All in cash savings.
All in stocks and shares.
All in an Innovative Finance ISA (more here).
Split between cash, stocks and shares, and /or the IFISA in any proportion: 10% shares, 10% IFISA, 80% cash / 33%, 33%, 33% / 50%, 30%, 20%; etc.
As it's the most accessible form of ISA, this guide will focus on how to best use an ISA wrapper to protect cash from tax.
All investments must be made by the end of the tax year, April 5th.
Find out more: ISA FAQs
Now for more on accessing ISA money, who can open accounts and how Junior ISAs work.
See the next section for more on choosing an account.
Can I access cash when it's in an ISA?
One of the most common misconceptions about ISAs is that once the money goes in, it can't be touched again.
With an easy access ISA at least, however, that's not true. In fact, many ISA accounts allow holders to withdraw money as often as they like, and those withdrawals won't change the account's tax-free status.
Since autumn 2015, the rules on withdrawing and reinvesting in an ISA have changed, making them slightly more flexible, and much kinder towards people who need or want to make withdrawals.
Previously we were only allowed to deposit up to the annual allowance each tax year. Say, for example:
Dan puts £10,240 into his cash ISA.
A few months later, he takes £2,000 out so there's £8,240 left.
Because he'd already used £10,240 of that year's deposit allowance, the maximum he could put into the account during the rest of the year is £5,000 - giving him a total of just £13,240 by the end of the year.
But since last autumn, there's been a subtle but important change. Now the limit is on how much we can increase the balance of the ISA, rather than how much we can deposit.
Savers who put the full £15,240 into their accounts, then want to access some of the money will be allowed to re-invest up to the amount they withdrew.
And in the case of savers who don't use the whole allowance at once:
Dan puts £10,240 into his cash ISA.
A few months later, he takes £2,000 out so there's £8,240 left.
Two months later he puts that £2,000 back in, taking him back up to £10,240.
Later in the year, he can put in a further £5,000 to make up the full £15,240.
As complicated as it seems, though, the ISA system is still a lot more simple than many other savings accounts and far more rewarding.
Compared to other savings accounts, the withdrawal penalty is small.
Can I have more than one cash ISA?
There's a limit of one cash ISA with one provider during one tax year.
However, since savers can open a new ISA every year, they could end up holding several ISAs from several providers.
It's important to note, though, that an ISA provider isn't for life: even allowances put away a few years ago can be moved to an ISA with a better rate of interest and remain tax free.
Find out more on making the move in this article.
Are ISAs safe?
Like all standard savings accounts, standard cash ISAs are protected under the Financial Services Compensation Scheme (FSCS).
The FSCS protects savings of up to £75,000 for every individual at each single institution.
While that covers most of the money most people will have, it could pose a problem for loyal types who are thinking of opening an ISA at a bank or building society where they already have a hefty chunk of savings.
See our full guide to the FSCS for more details.
What about stocks and shares ISAs?
Most people focus on cash ISAs first because stocks and shares are usually intended as a longer term investment; they're certainly more complex.
With Stocks and Shares ISAs account holders will find it more difficult to freely withdraw their savings; the option is best suited to those who can afford to put their money away for at least five years.
In addition, since the stock market can fluctuate, there is no guarantee of the money invested growing, unlike the Cash ISA.
But those willing to take the risk could well see far greater returns than a cash ISA would ever offer, especially considering the poor interest rates we've continued to see throughout 2015 and into 2016.
All in all, though, it's easy to see why we're focusing on the cash option.
Is there a minimum age for ISA holders?
To have a cash ISA, customers must be 16. To hold a stocks and shares ISA they must be over 18.
Anyone under 16 can open a Junior ISA, however.
What about Junior ISAs?
Junior ISAs (JISAs) replaced the Child Trust Fund in November 2011.
They have a lower investment limit - £4,080 for 2016/17 - and a child can have a maximum of one cash JISA and one stocks and shares JISA - but otherwise they're very similar to adult ISAs, and the information on choosing and transferring accounts below will apply to them.
The accounts are less popular than cash ISAs, partly because people are less likely to know about them.
Note that, because of an interesting and continuing loophole, since 2014 16- and 17-year-olds have been able to open both a junior and an adult cash ISA, so their tax free allowance is £19,320 altogether.
As announced in the March 2013 Budget people with money in by now zombifying Child Trust Fund accounts are also allowed to move that cash to a Junior ISA.
There's more on how and why this might be a good idea in our guide here.
Choosing a cash ISA account
As we've noted above, cash ISAs can pay some of the highest interest rates among any savings account on the market.
But, unfortunately, it's not as simple as looking for the highest number sitting next to a percentage symbol.
Easy access vs fixed rates
Broadly, there are two kinds of cash ISA accounts: easy access and fixed rate.
Easy access cash ISAs: the most common type of ISA offers easy access to the cash stored there with penalty-free withdrawals for users (although subject to the rules discussed above).

However, these accounts tend not to offer the top rates, and their rates are variable - meaning the rate may change as the base rate changes, just like any other savings account.


Fixed rate cash ISAs: those who like a more stable return on savings, and are willing to sacrifice the ability to make withdrawals without penalty, might want to consider a fixed rate account.

Fixed rate ISAs give holders added security against wider rate changes and drops in the market: the rate advertised is what you'll get.

The drawback, however, is that account holders won't have easy access to their cash.

Most institutions require anywhere from one to five years commitment to the investment, and will charge anywhere from 60-180 days in interest penalties for early withdrawals. As with any hard to access savings account, the longer people put their money away, the higher the rate they can expect.
The difference in cash
The top easy access ISAs currently pay about 1.25 to 1.4% in interest; despite the length of the commitment required the best fixed rate deals are still only around 2.0%.
Here's how that works out in actual cash over one year, assuming the amount in the first column is invested in the cash ISA at the very start of the year and that the account continues receiving the same rate throughout the whole period.
| | 1.4% | 2% |
| --- | --- | --- |
| £1,000 | £14 | £20 |
| £5,000 | £70 | £100 |
| £15,000 | £210 | £300 |
Those who can afford to lock away a portion of their money and be sure that they won't need to make a withdrawal can earn the most interest.
However, as we noted with the withdrawal rules above, and with the Personal Savings Allowance near the beginning, this shouldn't mean shunning ISAs altogether.
Because of the PSA, some of the standard savings accounts - and even some current accounts - can more than hold their own with a brand new ISA started completely from scratch.
The following two tables assume the amounts invested are deposited at the start of the tax year, and that the interest rate remains the same for the rest of the year.
Amount invested
£1,000
£5,000
£15,000
Interest rate
1.5%
2%
3%
1.5%
2%
3%
1.5%
2%
3%
Interest earned
£15
£20
£30
£75
£100
£150
£225
£300
£450
But should we be in the situation where tax may be an issue - which isn't that far off for anyone who can save £15,000 a year - investing in an ISA is the best way to ensure we benefit from all the interest our money is earning.
Interest rewarded when tax is payable
Amount invested
£1,000
£5,000
£15,000
Interest rate
1.5%
2%
3%
1.5%
2%
3%
1.5%
2%
3%
ISA
£15
£20
£30
£75
£100
£150
£225
£300
£450
Basic tax rate
£12
£18
£24
£60
£80
£120
£180
£240
£360
Higher tax rate
£9
£16
£18
£45
£60
£90
£135
£180
£270
There are current accounts with higher interest rates still - of 4% and 5% AER, as we cover here - but they have caps of between £2,000 and £5,000 in terms of the balances that can earn interest - and they're subject to tax.
The transfer process
Once savers have chosen their perfect ISA, there's the small matter of getting their cash in there.
New ISA customers can either move cash from a current or other savings account to the newly opened ISA o, in the case of an ISA they already own, transfer the amount from one ISA to another.
The first option is pretty simple. Just follow the provider's process for adding money to the account, bearing in mind the limits and rules on withdrawals we talked about in the section above.
The second option is a little more complicated.
Three transfer rules
Don't just withdraw, then reinvest, the cash. Use the transfer process: Taking cash out of one ISA and putting it into a normal savings or current account before moving it to another has two results.

Firstly, it's liable to tax, so it'll affect how much tax the account holder will have to pay on that account that year. Secondly, it'll eat into the new ISA allowance.

So to reinvest an old ISA, use the new provider's transfer process instead.

That means looking for an ISA that says it accepts "transfers in" in the small print and, 99% of the time, entering the details of the old ISA during the application process.


Watch for penalties: some ISA providers charge fees for transferring out, especially during the first year or so.


Only split up old ISAs: it's not a problem to transfer just some of the money from a cash ISA older than the tax year just gone into a new account.

Be careful, however. Anything opened in the tax year just gone - in this case anything from tax year 2014/15 - can only be moved as a lump sum.
For more on moving ISAs safely see our full guide on the process.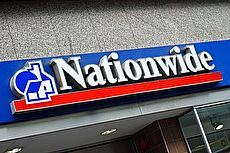 16 November 2017
13 November 2017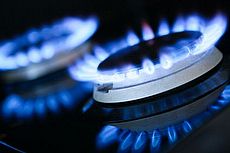 8 November 2017
Follow us or subscribe for FREE updates and special offers