2014 cash ISA season set to be a washout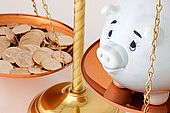 SAVERS looking for a good tax-free interest rate are facing disappointment in what is shaping up to be a washout season for cash ISAs.
Financial institutions generally increase the interest rates on savings accounts at this time of year to encourage savers to make full use of their tax-free allowance, set for the 2013/14 tax year at £5,760.
Unless things pick up soon, sadly, we have the makings of a damp squib.
Moneyfacts Editor, Sylvia Waycott
The lack of appealing ISA deals is no surprise: all savers looking for a good return have struggled in the past few years as the economy continues to climb out of recession and banks face multiple disincentives to offer good rates.
Last year saw a very similar situation, with few attractive deals and rather deflated savers.
Despite the lack of promise when it comes to deals, however, ISAs remain a popular option and it is unlikely that poor interest rates alone will deter savers.
Both adult and Junior cash ISAs have slowly grown in popularity over recent years, HMRC statistics show.
Good ISA deals scarce
The lack of good ISA deals has been highlighted by Moneyfacts, the financial information website.
The site reported that, far from heating up, the average cash ISA rate dropped this month from 1.87% in January, to the current rate of 1.64%.
The ISA season 2014 is "a bit of a lame duck" so far, Moneyfacts Editor Sylvia Waycott said.
"Unless things pick up soon, sadly, we have the makings of a damp squib," she added.
Optimists can hold onto the fact that there are still 77 accounts on the market that provide a better than average return.
But that's just 9% of the total number of cash ISA products available, 864.
In some cases, Cash ISA's have either been withdrawn completely, or their interest rate reduced for new savers.
For example, the Post Office's Premier Cash ISA, which offered a top interest rate of 1.8%, was withdrawn for new savers last week.
Virgin Money also reduced the rate for new savers on its Cash ISA, to 1.61%.
Looking on the bright side, the ISA season does continue until May, so it could still be regarded as early days.
It is conceivable that banks and building societies will address the concerns of consumers simply trying to get the most out of their money, though it's unlikely that they'll increase them by much.
But ISAs remain popular
The amount of Cash ISA deposits in 2012-13, rose by £3 billion to just over £40 billion.
This increase can only partially be attributed to the annual rise in the savings limit, and indicates a solid consumer confidence in this product that's likely to endure even in spite of poor rates.
HMRC also report that the number of Cash ISA accounts opened, rose from just over 11 million in 2011-12 to more than 11.5 million in 2012-13.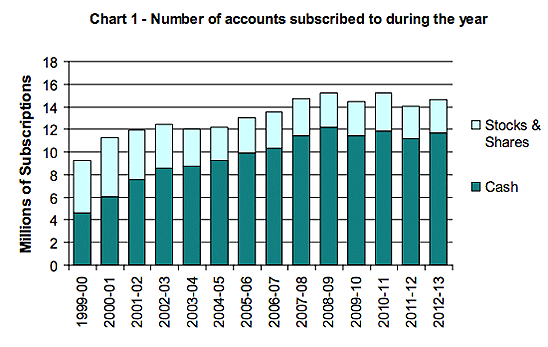 SOURCE: HMRC statistics 2012.
The average subscription of around £4,000 per account in 2012-13, a steady increase since 2007-08.
ISAs remain a generally popular place to save due to their inherent flexibility, ease of access and, overwhelmingly, as a result of their tax-free status, which savers thinking long term will note will endure down the years, allowing them to move the money to a higher rate when the market picks up.
The outlook for JISAs
In addition, while cash ISAs might disappoint savers we could see more parents than ever taking advantage of Junior ISAs (JISAs) this year.
These tax-efficient savings accounts were introduced in 2011, with the aim of encouraging parents to save for their children.
Child Trust Fund savings can be transferred to a JISA from April, reversing a previously unpopular no transfers policy, which will allow parents to take advantage of higher returns and lower charges and could account for the rise in the JISA's popularity.
An increase in awareness has also helped.
A survey conducted by Family Investments has revealed an increase in awareness of this product from 27% on its introduction in November 2011, to 57% two years later.
At least one section of the community is getting a decent return from their tax-free incentives.
Hopefully the next couple of months will also see improved returns for adult ISA savers.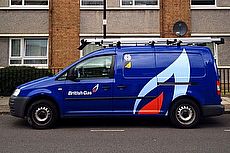 21 November 2017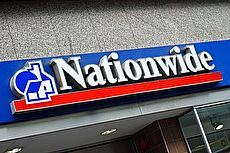 16 November 2017
13 November 2017
Follow us or subscribe for FREE updates and special offers