Co-op crisis strikes at heart of ethical banking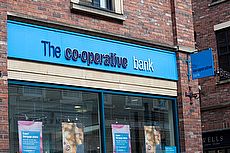 ©iStock.com/Gannet77
EARLIER this week, the Co-operative Bank's credit rating was downgraded by ratings agency, Moody's.
The downgrade had nothing to do with the mutual's ethical investment policy: blame that on the combination of poorly performing loans taken over from Britannia and much higher capital holding requirements.
But it is a blow to those that have been looking for Co-op to lead British banking in a different, and particularly more ethical, direction.
Co-op customer?
Need to know
Cash is safe:
It's protected and a run is unlikely.
Day to day:
You shouldn't see a difference.
"The credit downgrade of the Coop is unfortunate as the UK looks to promote challenger banks to the Big 5," Laura Willoughby MBE, Chief Executive of Move Your Money the better banking campaigning website, told us.
"There is not just high demand for ethical banking but also banking that supports the local economy and where customers have a say."
Small is beautiful
Indeed, hopes that Co-op would be a challenger to the big five have been ballooning out of proportion to its size for some time.
Despite a steady increase, Co-op current account customers constitute only about 1.5% of the UK market, for example.
Yet to hear many in Government talk you'd think competition from the Co-op would be enough to rouse the sleeping giants of the high street.
Clearly Co-op - which got very close to buying 632 branches from Lloyds Banking Group - also believed they could 'catch up' with their competitors.
For campaigners like Move Your Money, however, that relentless focus on growth as a marker of success was precisely the problem here.
"This is a timely reminder of the dangers of banks seeking to grow by acquisition instead of pursuing sustainable growth," Willoughby told us.
"Britain's banks would do well to take a 'back to basics' approach, focusing on delivering a reliable and consistent service to individual savers and businesses."
In other words, when it comes to ethical banking: small is beautiful.
Customer service stars
From the outside looking in, back to basics does describe what the Co-op have been doing.
The bank genuinely excels in terms of customer service and customer satisfaction.
As you can see in this guide Co-op come near top in customer service polls carried out by Which?, Moneysavingexpert and Moneywise.
Moreover, the impact of the Moody's downgrade on Co-op customers is likely to be minimal.
There seems to be little panic among customers at the moment, those that have less than £85,000 with the bank will be covered in full by the FSCS in any case and Co-op have repeatedly emphasised that it won't be necessary.

In the longer term, Co-op are unlikely to pull funding from customer services or renege on their promise to only invest according to an ethical policy since these represent the brand's main selling points.
However, they did, disappointingly, stop providing basic accounts to bankrupts to some time ago citing the prohibitive cost of offering the service so consumer services aren't totally off limits in hard times.
In the main, though, customer facing services only tell part of Co-op's story.
Big trouble
In taking over Britannia in 2008, at the height of the financial crisis, the bank took a real risk.
Soon after the Moody's announcement, Co-op's official Twitter feed - @CoopBankPR - tweeted that, "there's no need to be concerned. We have a strong funding profile & high levels of liquidity".
It's true that current liquidity is estimated to be about £3bn, far more than required by regulators but Barclays analysts have since estimated that Co-op are missing at least £800m, and very possibly much more, in required capital.
That's primarily money that is needed to cover losses incurred as a result of bad commercial real estate loans bought from Britannia Building Society.
Co-op have promised to "...create a compelling Co-operative banking business which is truly distinctive within the banking sector."
It seems unlikely that they're really willing to be distinctive inside and out - and stay small if necessary - though.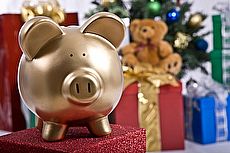 8 December 2017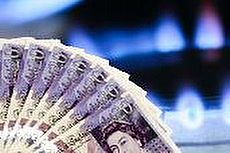 8 December 2017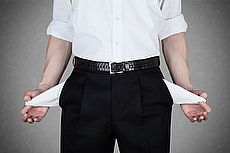 7 December 2017
Follow us or subscribe for FREE updates and special offers