FIRST Direct and Tesco Bank have updated their mobile banking app to make it compatible with Apple's Face ID, letting customers log into their accounts and make payments by using facial recognition.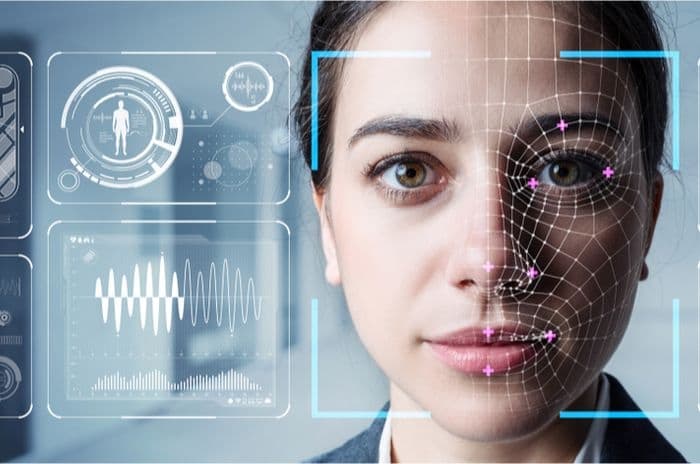 Credit: metamorworks/Shutterstock.com
In fact, the two banks aren't the only names to have revamped their mobile app in light of the newly launched iPhone X, which has become the first phone to use facial recognition as a form of authentication.
They're joined also by Nationwide, Lloyds Bank, Halifax and the Bank of Scotland, who have all quickly moved to take advantage of the convenience and ease provided by Apple's new security feature.
However, despite the impressive tech that underlies Face ID, it remains to be seen just how quickly customers can learn to trust it and how secure it really it is, with some early reports suggesting it can be fooled by twins and even non-identical siblings.
First Direct
For those who've been living under a rock for the past few days and weeks, the iPhone X was launched worldwide last Friday, quickly stealing the limelight from its recently launched sibling, the iPhone 8.
Aside from its all-screen display, one of its biggest innovations was the introduction of Face ID, which lets owners unlock their phones simply by looking at them.
Despite fears regarding its impact on individual privacy (which Apple largely dispelled), Apple claimed that it would be 20 times more secure than its predecessor, Touch ID, with false positives likely to happen only once in a million attempts.
Such assurances seem to be good enough for the UK's banks, seeing as how many have now begun updating their mobile apps to include Face ID compatibility.
While six names have made the change, only two of them - First Direct and Tesco Bank - saw fit to produce a press release announcing it, with perhaps the rest believing that it wasn't significant enough to be openly acknowledged.
However, given that First Direct also took the trouble to redesign their app to ensure it "fits the new iPhone X screen perfectly," it's perhaps understandable they've highlighted their update.
Their boss, Joe Gordon, said, "we're excited to be able to deliver a fully optimised Banking App hot off the heels of the iPhone X release ... we're always working hard to deliver secure, intuitive ways to bank to fit in with their lives".
Tesco Bank
Similarly, while Tesco Bank make no mention of updating their app to make it compatible with the iPhone X's larger screen, they note that they've retained their customers the option of using either their online banking login details, a five-digit passcode, Touch ID or Face ID.
Yet it's not only logins that have been enabled via Face ID, since customers will even be able to use the system to authenticate specific transactions, such as making a balance transfer or adding a new payee.
The bank believes this will make managing personal finances even easier and quicker for the one million customers who've registered to use their mobile app.
"This addition illustrates our continued commitment to developing digital services that utilise the latest technologies available, and which really meet our customers' needs", said Grant Bourbousson, their Digital and Customer 2020 Director. "This is a simple, convenient and helpful development for Tesco Bank customers".
Risks
However, as excitingly seamless and intuitive as Face ID would appear to be, its adoption by the UK's banks won't be without issues.
First of all, there's an issue of trust, with American cybersecurity firm RSA finding this year that only 28% of people regard facial recognition as an acceptable alternative to passwords.
Similarly, a survey of customers in the UK, USA and Australia by payments firm PaySafe discovered that 40% of people believe biometric ID methods such as facial recognition are "too risky and unknown for me at present."
As such, there may be some resistance from customers to using Face ID for banking, and it may even heighten the sense that the banking industry is moving far too much in a digital-focused direction, what with the wave of branch closures that continues to grip the UK.
Added to this, there have been reports that Face ID can be fooled by identical twins and also non-identical brothers or sisters, undermining the suggestion that it's absolutely secure.
Still, given that online fraud lost the UK nearly £11 billion last year, it would seem that the "trusted" password and PIN systems used by most customers aren't particular safe as they are, and that if only people began to feel more comfortable with the new biometric ID methods, their money might become that little bit more safe.