Pay 'em with just a phone number from April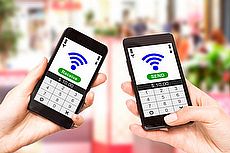 ©iStock.com/scyther5
SENDING or receiving money by mobile phone is about to get radically easier thanks to the launch of a new mobile payments system.
Paym, pronounced 'pay 'em', is expected to launch in April and will allow customers of some of the UK's biggest banks to send or receive money using only a mobile phone number.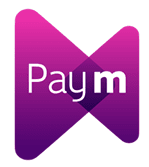 The key advantage Paym offers over other mobile payment apps is the ability for anyone with a mobile number registered to a bank account to receive funds, whether they use a spanking new iPhone 5S or an ageing but well-loved Nokia 3210.
Will your bank use Paym?
Paym is an initiative of the UK Payments Council and will be operated by VocalLink, a company jointly owned by 18 UK banks which already operates the Zapp mobile payment system, as well as the Faster Payments service.
At launch, the following banks are participating:
| | | |
| --- | --- | --- |
| Bank of Scotland | Barclays | Cumberland Building Society |
| Danske Bank | Halifax | HSBC |
| Lloyds Bank | Santander | TSB |
Some of these will integrate Paym into existing mobile banking and payment apps before the service launches.
For example, Pingit, launched by Barclays in 2012, already provides a very similar service to Paym, allowing transfers to be made between users of the mobile app, including non-Barclays customers, so it's likely that they will integrate the Paym platform soon.
Pingit was used for £350 million worth of transfers last year.
"Paym... has the potential to link up every bank account in the country with a mobile number," Payments Council Chief Executive, Adrian Kamellard said, "millions of people will be able to use it this year."
The scheme will expand further throughout this year and next.
RBS, Natwest and First Direct are all committed to joining Paym in 2014 and Nationwide will join in 2015.
An estimated 90% of UK bank customers will be able to access the service by the end of the year.
Goodbye sort code, farewell account number
Paym users can register their mobile phone number with a bank account that will make and receive payments.
Users can then send funds without having to know another person's account number or sort code and, similarly, are able to receive funds into their account without having to give out their own account details.
As you can see in the video below, the only security information that it's necessary to enter through the app is a passcode, which seems safer than some other mobile banking apps.
Even so, how popular the service becomes will depend largely on how much it is embraced and pushed by the main banks.
A number of mobile payment services, notably Paypal, have been operational for many years although consumer take up of the services has been relatively subdued.
Paypal have now been offering payments by mobile for 8 years to their 18 million accounts holders in the UK.
Paypal processed $27 billion worth of mobile payments worldwide in 2013, though it's not known how much of that was sent in the UK specifically.
Mobile payments next stop: shops
Although the UK banks are catching up with the likes of Paypal on easily transferring cash between current accounts, however, the mobile payments movers and shakers are still ahead when it comes to paying in shops by phone.
Paypal is integrating its mobile payment service into retailers own applications, with the Greggs app the latest to offer payment in store through Paypal.
Meanwhile, its becoming easier for retailers to take debit and credit card payments using apps like Square and iZettle (reviewed here).
However, Zapp, another mobile service also owned and operated by the banks through VocalLink, is the beginnings of a bank-owned payment app for shops.
It was launched in January this year and, as you can see below, will allow users to pay through a whole variety of methods:
NFC: those little black 'tap and pay' boxes or Oyster points on buses and trains.
QR code: the barcode like pattern some retailers put on products and is also sometimes on bills.
Code in the shop: shops can give out a six digit code to activate the payment.
Zapp icon online: clicking the Zapp icon will send a notification to the app and users can then confirm the payment.
Like Paym, Zapp will likely be integrated with banks existing mobile banking apps and, again like Paym, it will solve one of the biggest problems that has faced mobile payments so far: finding retailers that actually accept it.
Zapp is coming to HSBC, First Direct, Nationwide, Santander and Metro Bank within the next few months, other banks are expected to sign up later.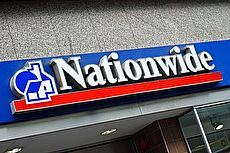 16 November 2017
13 November 2017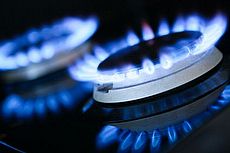 8 November 2017
Follow us or subscribe for FREE updates and special offers