Their analysis shows that those with mental health problems are three and a half times likelier to be in problem debt.
It also found that almost half of those in problem debt have a mental health problem and indicates those with more severe symptoms have a higher incidence of problem debt.
The MMHPI make recommendations to Government, employers and financial service providers to address the issue.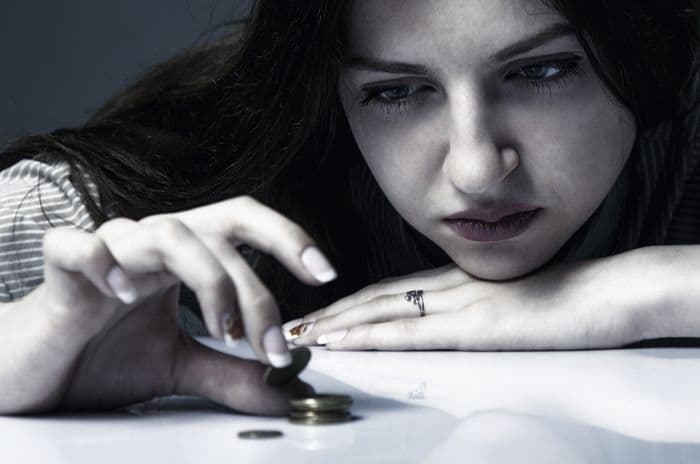 Problem debt and mental health
This latest policy note from MMHPI reiterates the link they've previously addressed between mental health problems and the ability of an individual to deal with debt.
It shows that, while problem debt affects approximately 5% of those without mental health conditions, this rises to 18% for those with mental health problems.
Their analysis also points out that problem debt has a statistical link with mental health issues, with 46% of people struggling with problem debt also having a mental health problem.
The policy note examines different mental health problems to assess which are most closely associated with problem debt.
People with Obsessive Compulsive Disorder (OCD), for instance, are almost six times more likely than those without a mental health condition to struggle with problem debt.
Phobias, drug and alcohol dependency, depression and bipolar disorder were also high on the list of mental health problems with a high prevalence of problem debt.
The MMHPI analysis also demonstrated that a more severe mental health problem increases the likelihood of problem debt occurring.
For example, while 4% of people with the lowest level of symptoms struggle with problem debt, this figure rises as severity increases and 22% of those with severe symptoms have issues with problem debt.
Recommendations
Within the policy note, the MMHPI identify two core areas which must be addressed to reduce the number of people with mental health issues falling into problem debt.
They suggest that the Government and employers should ensure that people off work or out of work due to mental health problems receive adequate sick pay and access to appropriate benefits to prevent financial difficulties.
It also recommends that financial service providers should develop safeguards for customers to put in place ahead of time to control spending when they're less well.
We've already seen this with the likes of Barclays offering the ability for customers to block spending at certain retail groups to prevent gambling, drinking and high spending.
The MMHPI point out that arrears and collection services should be designed to minimise the impact of their processes on vulnerable people with mental health problems.
Back in 2016, the Bank of England indicated that the number of vulnerable households had "stopped declining" due to an increase in mortgage debt combined with an increase in unsecured lending.
This further suggests that a comprehensive approach is needed to tackle problem debt, especially in connection with vulnerable customers with mental health problems.
Vulnerable at risk
The MMHPI notes that 13% of those struggling with problem debt have contemplated suicide in the last year, which is approximately 420,000 people. It further points out that 3% have attempted suicide.
It's clear that problem debt is a real issue for those with mental health difficulties, although it remains to be seen what action, if any, the Government will take following this update.
However, there are support options available for anyone struggling with debt, whether they suffer from a mental health problem or not.
Read our full guide on debt help and support here and remember that the Samaritans operate a 24-hour freephone service for anyone feeling suicidal or just needing to talk.