Get free broadband technical support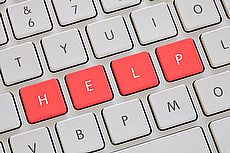 ©iStock.com/aydinynr
WHEN we first wrote this article, way back in April 2008, BT had just started offering free technical support.
At the time, BT estimated that broadband customers were paying out a cool £70 million a year in extra costs for technical and customer support calls.
Since then there have been two major changes that have helped to seriously reduce the price of getting support when things go wrong - but there can still be a considerable difference in the cost of calling for help depending on who we get our services from.
Capping support call costs
The biggest change to the cost of calling technical support came about in 2014, as a result of the introduction of the Consumer Rights Directive, most companies were no longer allowed to charge customers more than basic rates to contact them about a product or service they'd already bought.
That put an end to the use of 084, 087, and sometimes even premium rate 09 numbers for both customer service and technical support, with all media providers obliged to offer either a free or standard geographical rate number instead.
But that still allowed for some wiggle room - such as providing calls free of charge for people using their provider's landline, and charging standard rates to those calling from a different number.
Even those whose tech support used an 080 number were much more expensive if we had to call from a mobile - but then in summer 2015, new rules regarding call costs came into effect, chief of which was that 080 numbers became free from all UK phones, whether landline or mobile.
Free technical support numbers
Many ISPs have recognised that good value customer service can be as important as headline price when potential customers are shopping around - and offering completely free customer service calls from any UK phone line is one way of boosting customer service image.
Here, then, are the providers that don't charge at all for their technical support numbers - whether we're calling from one of their lines or that of another provider:
Number
Available
BT
0800 111 4567
24/7 every day
Plusnet
0800 432 0200
7.30am - 10pm every day
John Lewis
0800 022 3300
9am - 6pm every day except bank holidays
Fuel Broadband
0800 036 3839
-
Direct Save Telecom
0800 027 3930 (option 2)
8am - 8pm weekdays
9am - 5pm weekends
Free from a provider's own phone lines
As noted above, most ISPs have at some time or other offered "free" technical support to people calling from their own landline - and sometimes, for those providers that also sell mobile connections, from those lines.
In some ways this makes sense: it's now almost impossible to get broadband from an ISP without also taking their landline, and there are often solid incentives for getting our mobile from our ISP if we can.
But if, for some reason, we can't call from our ISP's landline - whether for technical reasons or because we're among the few who get their broadband from a different company - we will have to pay.
As we explained above, this should only be at the basic rate for calls to a standard UK landline - but depending on our call bundle or allowance, that could soon start to add up.
Number
Call costs
Available
Sky
0333 009 2608
Free from Sky landlines and mobiles
7am - 11pm every day
TalkTalk
0345 172 0088
Free from TalkTalk landlines
-
Virgin Media
From Virgin Media mobile
or landline: 150
Free
8am - 10pm every day
From all other numbers:
0345 454 1111
Standard geographical rate charges
EE
From EE landline only:
0800 079 8586
Free
Standard opening hours:
8am - 8pm weekdays,
8am - 6pm weekends.
Extended hours:
8pm - 10pm weekdays
6pm - 8pm weekends
From EE mobile: 150
During standard hours:
free on pay monthly
25p on PAYG
50p outside standard hours
From all other numbers:
0207 362 0200
Standard geographical rate charges
Note the somewhat confusing situation when it comes to calling EE. In theory it should be possible to use the 080 number from any phone line: we'd be interested to hear from anyone who's tried it.
Everyone pays
Finally, there's one extremely well regarded ISP that isn't included in either of those categories - because everyone who calls them has to pay.
Number
Call costs
Available
Zen Internet
01706 902001 (option 2)
Standard geographical rate charges
8am - 8pm weekdays
9am - 5pm weekends
(bar bank holidays)
Making technical support cheaper
Once upon a time most ISPs included weekend calls at the very least with their line rental, but as line rental has risen and risen, there's been a trend for providers to cut back on inclusive calls.
So how to keep tech support call costs down?
1. Choose the right provider
Those of us who aren't particularly technically savvy or who would rather be talked through a situation and its possible solutions than try to find what we need in a customer forum or elsewhere online may want to consider signing up to a provider with a completely free tech support number.
For all it can feel like we have little choice about it these days, this is one of those times when it can pay to have to bundle broadband with line rental, as that opens the door to inclusive tech support calls from the vast majority of providers.
2. Look for a cheaper number
Alternatively, if a provider offers an 0800 number for one of their departments and an 01/02/03 number for their technical support, it's worth trying an old and slightly sneaky trick:
Simply call the free support or sales number, play dim if needs be, and ask to be put through to the correct department.
3. Call at the best time
Given that inclusive landline minutes are now much rarer but mobile phone call allowances are much greater, one obvious way to try to cut the cost of calling is to use the right phone to call at the right time.
Pay monthly mobile phone customers should be able to call their broadband ISP for no extra cost, using their inclusive minutes. PAYG users lose out a little here, as even if they have a bundle they're paying for every minute they're on the line.
In both cases, it's worth trying WeQ4U to cut the length of time we need to be on the phone.
WeQ4U users dial an 03 number (standard UK rates only), then the number of the call centre we want to contact. The app sits in the queue for us, calling us back when it connects to an actual person - so we only pay for the time we're actively using the phone, not the minutes when we'd otherwise be on hold.
Alternatively, try to time the call for one of the quietest times of the day to avoid or at least reduce the time spent waiting in a queue.
BT say the best time to call their technical support is between midday and 4pm; in a similar vein, we might expect most residential broadband suppliers to be busiest before and after typical office hours, when customers are more likely to be in front of the equipment giving them grief.
Zen, however, are as much a business broadband provider as a residential ISP, so they've shown a tendency to be very busy during working hours - particularly around lunchtime and mid afternoon.
Technical support without a phone
Go online at work or using mobile broadband to try to find a contact number and it's increasingly likely that we'll be told to visit the customer forum, or be pinged by a pop-up window offering us support via Live Chat.
As well as helping to relieve the pressure on technical support lines and circumventing their many annoyances, they can be much cheaper for the ISPs to run. Several also keep a close eye on their social media accounts, Twitter in particular, and others encourage us to get in touch via email.
Live chat
Live chat has been around for a few years now, and in some ways it's the victim of its own success: users can find themselves waiting for prolonged periods to speak to someone online.
While they come with as many frustrations as calling can, they have the advantage that it's possible to save the conversation for future reference (or complaint).
Not all ISPS offer the service, and it tends to have more limited hours, but it's worth bearing in mind:
| | Available |
| --- | --- |
| BT | 7am - 10.45pm |
| Sky | - |
| Eclipse | - |
| Zen | 10am - 4pm, Mon - Fri |
Help forums
The following broadband providers have help forums policed by technical support staff to answer customer queries and allow users to compare notes on the advice they've been given:
These forums are laudable for the surprisingly free reign they often give their most angry customers, with subject lines declaring "The most terrible service EVER" (an actual title, found on Sky's forum) or similar sentiments fairly common.
However forum staff are on hand to answer questions or at least signpost relevant information - and it's frequently the case that users will find help or clearer answers from other customers while they're waiting for support staff to get around to them.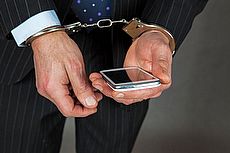 23 November 2017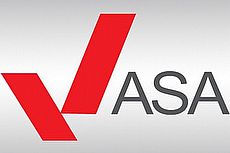 23 November 2017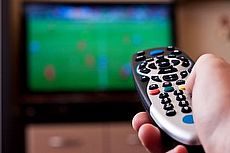 15 November 2017
Follow us or subscribe for FREE updates and special offers