Can I get broadband without a credit check?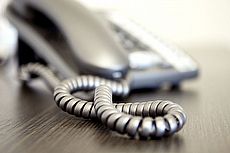 ©iStock.com/LisaValder
"I HAVE a bad credit history, but I want to get broadband at home as well as a home phone line. Which providers don't require a credit check?"
People who have poor credit can struggle to get a home phone line, and subsequently broadband, because many providers request a credit check for these services.
Having a landline though can actually help to improve a poor credit score and start building a credit history: good payment records help as well as suggesting permanence and stability.
All is not lost though, as there are some broadband and phone providers who will offer both of these services without the need for a credit check to be passed.
Usually, to get broadband, a home phone is required, so we'll look at that first, or skip ahead here for getting broadband without a credit check.
Home phone
There are really only two options for people who don't want to submit to a credit check: BT and Direct Save.
BT
BT Basic, which we look at in more detail here, is a low cost service enabling people on certain benefits to access phone services.
In place of the credit check, BT ask applicants to provide their date of birth and National Insurance number. This is so they can more easily find and check benefits records with the Department for Work and Pensions.
As long as the applicant is found to be in receipt of one of the right benefits, under the right conditions, they should be accepted.
At present those benefits include:
Income support
Guaranteed pensions credit
Employment support allowance, based on income
Jobseeker's allowance (JSA), based on income
Universal credit, with zero earnings
As we explain in our guide to Universal Credit, income support, employment support allowance and jobseeker's allowance will eventually be completely absorbed into the new benefit.
So to be eligible for BT Basic, people receiving Universal Credit need to be getting it for something other than employment support allowance.
For £15.30 every three months, users get £4.50 worth of calls to UK and international landlines. They can also call 0845 and 0870 numbers free of charge at the weekend, as long as the calls don't exceed 60 minutes in length or are used for dial-up internet services.
Customers don't get access to BT's discount services like Friends and Family, or extras like the evening and weekend calling plans.
Instead, once the £4.50 allowance has been used, calls to UK landlines will cost 11.3p per minute, with a call set-up fee of 3.3p.
Calls to UK mobiles, the operator, and any cost-cutting override services are not included in the £4.50 allowance.
But while other BT users can find themselves having to pay for caller display, BT Basic customers get it free of charge.
Direct Save
Direct Save are much simpler. They're not as cheap as BT Basic, but they are much more flexible.
Their only requirement of potential customers is that they pay their first invoice upfront.
Unlike other providers who bill people from the date their service starts, Direct Save bill all their customers on a set date very month.
So the first invoice is made up of a minimum of the first full month's service charges, plus the partial month's charges for the weeks and days from activation to the start of that full billing period.
| | Package | Contract term | Upfront price | Monthly price | |
| --- | --- | --- | --- | --- | --- |
| | Weekend Calls | 1 month | Free | £16.95 | |
| | Evening & Weekend Calls | 1 month | Free | £19.90 | |
| | Anytime Calls | 1 month | Free | £24.60 | |
Anyone who needs a new phone line, whether as a result of moving house, switching from a cable provider or having been disconnected, should also add that cost onto the first invoice.
In the case of reconnection of an existing line, there's a £50 security payment - which is refunded through bills once the service has begun.
People who need a completely new line, however, will need to add another £118 onto the upfront cost.
Also bear in mind that Direct Save only accept the usual monthly bill payments via direct debit. Any failed or cancelled payments will incur an admin fee of £11.95 on the next month's bill.
But then the service has a minimum contract length of just 28 days. After the first month customers can leave penalty free as long as they give at least another 28 days' notice.
Because of the potential size of the upfront cost and the fact that the security payment will only start to be refunded after the first full month, it's unlikely many people will want to do that - but it gives a degree of freedom and flexibility to the service that many other providers can't and won't offer.
There's more on Direct Save's phone service in our full review of the provider here.
Broadband without a credit check
The next question, then, is whether it's possible to get broadband without having to go through a credit check.
The quick answer is yes. With Direct Save it couldn't be easier, and adding broadband to BT Basic is reasonably simple.
There's a third option as well - mobile broadband.
BT Basic with Broadband
Under their universal service obligation, BT also have to provide broadband services for those who might otherwise struggle to get online.
So all BT Basic customers can also sign up for Basic Broadband, for an extra £4.85 a month.
It offers standard broadband - up to 17Mb - with a data limit of 10GB per month. Basic customers cannot take a fibre service.
Package
Broadband
Contract term
Upfront price
Monthly price
Basic Broadband
Up to 16Mb
10GB/month
No minimum term
£9.95
£9.95 inc line rental
That's not a huge amount of data - it's enough to browse online for about 30 hours, or stream up to 10 hours of video.
Anyone who needs more data has just one option: go over the limit and incur extra charges, at £1.80 per 1GB increment. So someone who goes over the limit by 0.7GB will pay an extra £1.80; someone who uses an extra 1.5GB will be charged £3.60.
BT will email customers when they get close to exceeding their data allowance.
And because this is part of BT's universal service obligation, there's no connection or set-up charge; just the postage and packing costs for the Home Hub.
Direct Save broadband
Because Direct Save don't have any obligation to provide a basic universal service, they also don't put any restrictions on the type of broadband, or the amount of data their customers can sign up for.
There's nothing to stop people opting for a fibre connection if they want it and can afford it.
Package
Broadband
Contract term
Upfront cost
Monthly price
Broadband Deal + Pay Per Use calls
Up to 17Mb
Unlimited
12 months
Free
£22.95
Superfast Fibre 38Mb
Up to 38Mb
Unlimited
12 months
Free
£29.95
Superfast Fibre 76Mb
Up to 76Mb
Unlimited
12 months
Free
£34.95
But again, upfront costs might put some people off.
On top of the costs for setting up the phone part of the service, there's a broadband activation fee of £24.95, and while the router's free customers will be expected to cover the £8.95 postage and packing charge.
Anyone signing up to a contract will be expected to stay put for at least 12 months - although this is an improvement on Direct Save's old 24-month terms.
There is a no contract option, which, like the home phone service runs on a 28-day rolling basis after the minimum 28-day period is over, but it costs considerably more.
There's more in our full review of Direct Save here.
Mobile broadband
The final choice, mobile broadband, tends to be much more expensive.
While the 4G rollout means speeds are improving, anyone trying to keep costs down by sticking to 3G may find the connections slow and the coverage patchy.
Figures from Ofcom suggest that the average family households with fixed broadband connections get through 58GB of data a month, but people relying on mobile broadband tend to use an average of just 0.5GB of data each month.
That's in part a reflection of the high cost of data, and the very different experience of going online using mobile devices compared with a computer - but as 4G continues to expand and mobile data usage grows, prices may well become more competitive.
And as with other mobile services, there's nothing to stop people who can't get a monthly contract because of the credit checks from getting a pay as you go deal.
Find out more, and see the available deals with our comparison table.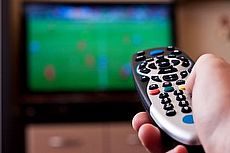 15 November 2017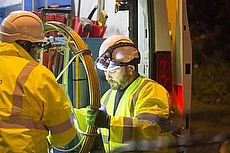 10 November 2017
9 November 2017
Follow us or subscribe for FREE updates and special offers