The deal includes an inclusive free year of Apple TV+ worth £48 and Three promise next day delivery on the bundle.
4G home broadband customers would pay £27 per month at the introductory prices while 5G home broadband and Apple TV 4K would be £34.
Both deals come on a 24-month contract with a £29 upfront fee.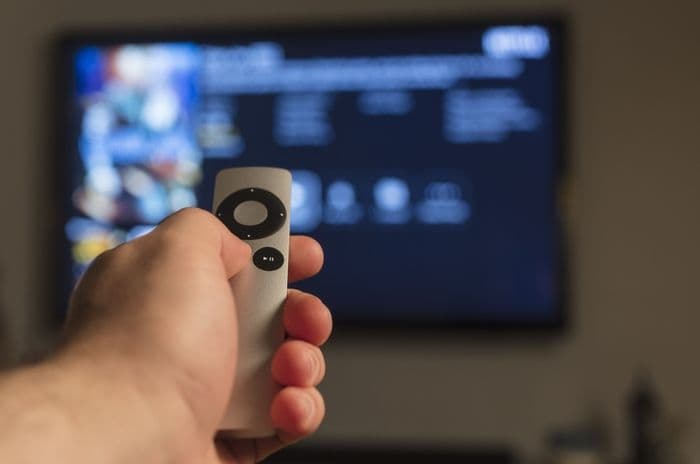 What does the bundle include?
Customers taking one of Three's mobile broadband bundle options will receive unlimited home broadband delivered over the 4G or 5G network alongside an Apple TV 4K box.
They will also receive a year's free subscription to Apple TV+, Apple's streaming service which launched in 2019.
As the RRP of the box is £179 and an Apple TV+ subscription costs £4.99 per month, customers signing up to the bundle will save around £250 during the first year of the contract compared to purchasing outright.
It's worth remembering customers will need to subscribe to Apple TV+ for the second year of their contract if they want to continue watching - Three calculate customer savings of £48 based on a 24-month contract.
Three and 5G
Three were an early proponent of using 5G as a home broadband alternative, rolling out their 5G home broadband service in London ahead of any commercial launch of mobile 5G services.
Their expansion of smartphone 5G finally began properly in February 2020, delivering 5G services to 65 locations across the UK.
Yet the availability of Three's 5G is still very patchy across the country, meaning customers looking to take the new Apple TV 4K bundle may be disappointed.
4G services are far more widely available, so customers will be able to take advantage of those slower speeds as a home broadband alternative with Apple TV 4K included.
Read our Three mobile broadband review or our guide to 5G mobile broadband to find out more about the technology.
Partnerships with Apple
Three's new tie-in with Apple makes them the latest provider to link their services to Apple's to create special bundles.
EE launched their revamped TV service incorporating Apple TV 4K in June 2019 which added on to their broadband packages, while Vodafone added the service to some of their Vodafone Together plans in December 2019.
For Three, it's a little different to mobile companies who also provide broadband services like EE and Vodafone as they're reliant on their 4G and 5G broadband network rather than fixed line services.
That said, the ability for customers to take 4G and 5G home broadband from Three on a rolling basis (with higher upfront costs) is a good option for students and people in short term lets who may not want a full fixed broadband line.
This deal leaves O2 as the only major mobile network in the UK who don't have some sort of tie-in with Apple.
Like Three, O2 don't have a home broadband network, although they do offer a 5G mobile broadband deal with 150GB of data at £53.92 per month on a 24-month contract - more than a home broadband deal with Three would cost.
With O2 set to embark on a joint venture with Virgin Media in 2021, they will soon have a foothold in the fixed line broadband market along with one of the biggest TV services in the UK.
It's unlikely O2 will make any major moves to incorporate Apple TV services into their mobile plans in the near future as their existing offers don't seem to be cut out for it, and the joint venture with Virgin may scupper any future partnerships.