The latest update to the Connected Nations report suite also shows 300,000 more properties have access to full-fibre broadband since the last report four months ago.
Fewer premises are receiving less than a 10Mb connection, although the figure still stands at around 2% of properties.
Figures for mobile coverage also show 78% of the country are covered by all four operators, while 5% of the UK geographic area are served by no operators.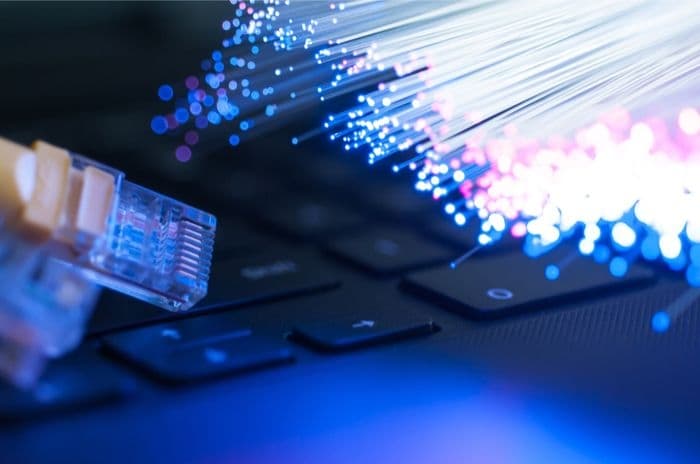 Ultrafast improvements
Fixed broadband connections of up to 300Mb are classified as ultrafast, and coverage to properties across the UK has increased by 4% since the previous report in December.
Operators such as Virgin Media and Hyperoptic have been undertaking fibre installation projects which have helped the availability of faster broadband speeds.
Availability of true full-fibre, also known as fibre-to-the-premises (FTTP), has increased by 1% since the last update, with nationwide coverage expected by 2033.
Government funding was confirmed last year to help the roll out of FTTP, with projects underway across the country.
At the other end of the scale, the number of properties which would be eligible for the Universal Service Obligation (USO) has decreased slightly.
Ofcom are currently analysing responses from their consultation on proposals to assign Openreach and KCOM as USOs, meaning they would guarantee minimum speeds of 10Mb to all properties.
Mobile coverage increasing
The key metric for mobile coverage is how much of the UK's geographical area is covered by all four mobile operators - and this hasn't changed since the last update just four months ago.
Indoor 4G coverage from all four operators has edged up 1% since the January report, but the increase in this metric from 64% in June 2017 to 78% in this report represents efforts by all providers to improve their 4G coverage.
So-called "not-spots" in North Yorkshire are being targeted by North Yorkshire County Council, although Ofcom have admitted that coverage targets in Scotland will be difficult to meet.
This is emphasised by the 13% of Scottish landmass not covered by any mobile operator in the latest update, remaining stagnant since the January publication and only dropping 3% since the May 2018 update.
What does this mean for customers?
As this is an interim update, the report provides coverage snapshots and overviews of the UK's fixed broadband and mobile coverage without going into too much detail.
Elements of the report remind us how painfully slow consultation and implementation can seem, with Ofcom only able to reiterate they are proposing to take the following measures:
Allowing other companies to use Openreach's infrastructure to build both residential and business connections. Currently, this is limited to residential-focused networks, but the rule change could benefit residential properties too by providing more incentives for companies to invest.
Deregulation in areas where competing fibre providers exist.
Increasing period between major reviews of the market from 3 to 5 years.
While Ofcom, the UK Government and devolved administrations in Scotland and Wales are making efforts to keep up with both demand and changing technology, much of the focus in on broadband and mobile providers expanding their offerings.
Just this week, Virgin Media launched a new 500Mb ultrafast package which bundled several services together and offered Virgin's fastest speeds to date.
In the mobile market, all major providers are in a race to deploy 5G services, with EE set to launch in 16 locations in 2019.
As demand keeps growing for faster and more reliable broadband and mobile services, providers, regulators and governments will have to ensure it's met.
To compare ultrafast broadband services available in your area see our broadband comparison tool here.