UK telecoms operator Openreach has made some big announcements this week regarding their rollout of full fibre to the premises connections.
Included in their announcements are details of the next 11 areas to get fibre connections, which constitutes an outline of their entire work schedule for 2019.
Additionally, the company has revealed plans to recruit an additional 3,000 apprentice engineers, designed to both help with the rollout and to work on maintenance of the existing network.
Openreach opened their first training centre in Peterborough this week, but plan to open 12 similar training establishments across the country very soon.
Training centres, in addition to the Peterborough one, will be opened in Bradford, Bolton, Crawley, Exeter, Livingston, Newport, Nursling, Peterborough, Romford, Thornaby and Yarnfield. There will also be one at an undisclosed location in Northern Ireland.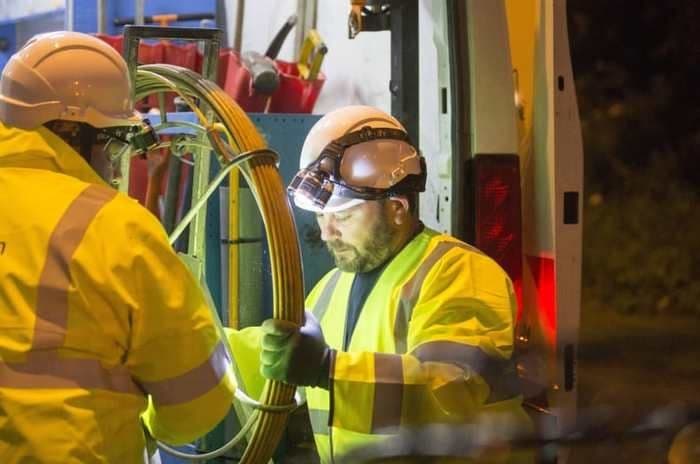 ©Openreach
11 new areas for connection
The company has announced the next 11 areas due to be connected to their fibre to the premises (FTTP) ultrafast broadband service. Usually operators unveil new work areas one by one, giving them maximum exposure over a prolonged period of time, so to announce their entire work schedule for 2019 is somewhat unusual.
Not only that, but they have said they will publish on their website exact details of their build plans over the next 12 months, including which exchanges will be reached in each location.
The 11 areas announced this week are:
Bury
Barking & Dagenham
Bexley
Croydon
Greater Glasgow
Harrow
Merton
Redbridge
Richmond upon Thames
Salford
Sutton Coldfield
Right now, Openreach's full fibre network covers are just 682,000 premises. With a target of three million by the end of 2020, they are currently working to connect 13,000 additional premises to FTTP every week.
Hiring 3,000 apprentice engineers
In a bid to speed up the rollout of their services and to ensure targets are met, Openreach have announced they will recruit around 3,000 apprentice engineers over the next 12 months.
New roles will be created throughout the UK, with recruits used in a variety of roles within Openreach. The company estimate that around half of new staff will be tasked with the rollout of full fibre, and the rest will work on maintaining and upgrading the existing network.
Speaking at the opening of the firms new training school in Peterborough, secretary of state for work and pensions, Amber Rudd, called the recruitment drive a 'huge expansion', saying that it was a further 'demonstration of the jobs success' in the UK currently.
It's the largest recruitment push ever by Openreach and includes the creation of 1,600 brand new roles. The company said they plan to recruit a further 3,500 apprentices next year too.
With the growing demand for high speed internet access, ensuring the rollout of full fibre connections goes ahead as planned is becoming crucial.
The current rollout is part of their project which aims to get 10 million premises connected to full fibre by the mid 2020's. Their interim target, to connect three million by 2020, is, they say, still well within reach.
Openreach must open up
Although the government has achieved its target of 95% superfast coverage, primarily through Openreach, there are still concerns that rural communities could be left out in the cold.
Other providers have recently voiced concern over the Openreach rollout, saying that tougher measures are needed to prevent a monopoly from being established.
They say Openreach must be regulated to ensure other operators have access to their extensive network, in order to bring FTTP connections to every home and business. With full fibre connections underpinning future 5G services, it's in everyone's interests to ensure this happens.
Ofcom are currently in the midst of a consultation to ensure full fibre coverage is achievable, even in less competitive areas. The consultation is due to end in late February, with regulatory changes planned for 2021.