Figures published show 9 out of 10 UK homes now have the ability to access superfast speeds of 24Mbps or faster, with Wales experiencing the greatest growth.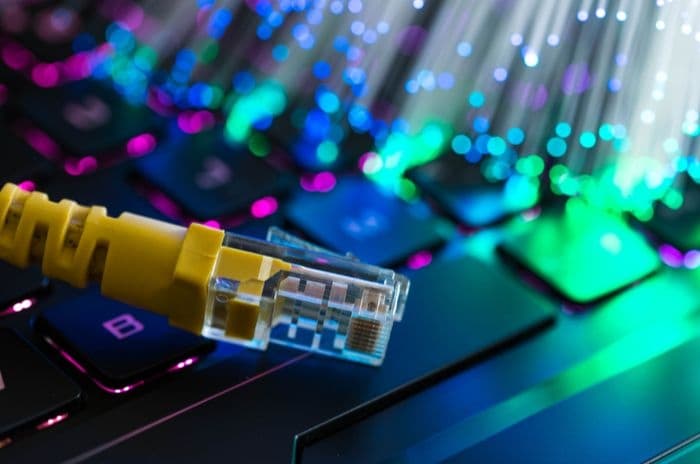 Credit: Benedek Alpar/Shutterstock.com
The £1.7 billion Government rollout of superfast broadband has targeted areas that are not considered 'commercially viable' - primarily rural areas - and has now reached 4.5 million UK premises (both homes and businesses).
Superfast broadband expansion has been most successful in Wales. From 2010 to the end of 2017, superfast access in Wales grew from just 29.4% to a massive 94.2%.
Stuart Andrew, Minister for the UK Government in Wales, is pleased with the announcement, stating: "We know there is more to be done, but today's announcement marks another significant leap forward in the UK Government's efforts to ensure Wales has a broadband network fit for the digital age".
The news is undoubtedly positive, but the recent figures do show a substantial amount of disparity in broadband coverage between the four UK nations and the areas within them. This will need to be tackled as the Government pushes ahead with its promise to make high speed broadband (a minimum of 10Mbps rather then superfast 24Mbps) a legal right for everyone by 2020 under the Universal Service Obligation (USO).
Reason to celebrate
The Government's success in its rollout of superfast broadband is certainly reason to celebrate.
The project has primarily been undertaken by Openreach, which managed to connect 800,000 homes and businesses just last year.
CEO of Openreach, Clive Selley, said in response to the good news: "We've come a long way in a short space of time, with one of the fastest broadband deployments in the world...The Government's Universal Service Obligation will make high speed broadband a legal right and we'll be working with industry, Government and Ofcom to deliver this".
Aside from the resulting benefit to individual households and businesses, by breaking down the 'digital divide' between rural and urban areas the Broadband Delivery UK (BDUK) project has also delivered a real boost to local economies.
The Department for Digital, Culture, Media and Sport states that 50,000 more local jobs have been created as a result of the expansion. Also, in areas where the Government has supported the superfast rollout, an additional £8.9 billion in turnover resulted from 2013 to 2016.
Furthermore, suppliers of broadband are obligated by the Government to recycle funding when people in rollout areas take out superfast broadband packages, and this has created an extra £477 million for local authorities to reinvest further in superfast broadband expansion. This is in addition to the £210 million from project efficiencies that can also be reinvested locally.
Some concerns
Although the Government's achievements are noteworthy, there's still reason to be cautious. It's worth remembering that the 5% not yet reached by the BDUK rollout accounts for 1.4 million premises.
That's a lot of homes and workplaces struggling with slow broadband speeds that can be as low as 2Mbps. For example, the research tells us that 0.7% of UK premises (as of 28th January 2018) had speeds of less than 2Mbps, and that 3.8% of premises had less than the USO legal right of 10Mbps.
Additionally, remember that the 95% figure being touted is an average, meaning that the totals for the four UK nations do vary. For example, England has 95.5% coverage, followed by Wales with 94.2%, Scotland with 93.4% and Northern Ireland with just 86.7%.
The same rules also apply on a regional level. The data shows that the constituency with the most superfast coverage is Rhondda, with an impressive 99.8% of premises covered, compared to Fermanagh and South Tyrone, which has the worst coverage at just 64%.
As these figures show, there's still a long way to go to connect everyone in the UK to high speed or superfast broadband. But hopefully the remaining digital divide will be bridged by 2020 as the Government continues to work towards meeting its USO obligations.