In response to the recent Ofcom news, Plusnet have become the first broadband provider to implement end of contract notifications for their customers.
Coming into effect from the 8th August 2018, Plusnet customers who are on Copper, Fibre and Fibre Extra packages will be notified when their contract is nearing an end.
This initiative has been launched less than two weeks after Ofcom stated notifications should be made. Although Plusnet are leading the pack, it is highly likely that other providers may voluntarily implement end of contract notifications in the near future. Those that don't may have their hand forced, once Ofcom complete their consultation period.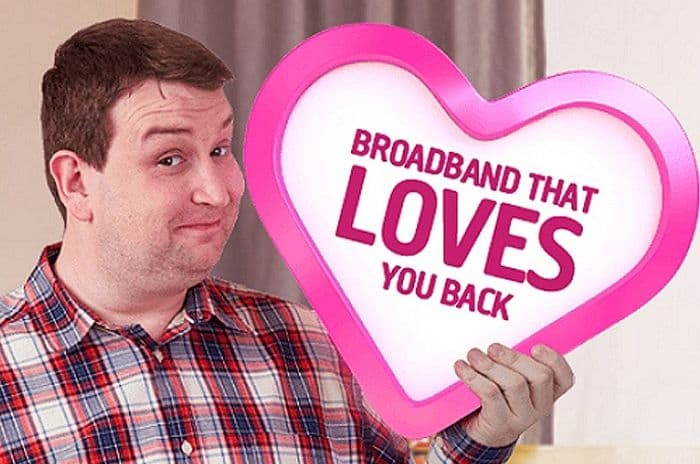 © Plusnet
How notifications will be made
There is still some clarity required by Plusnet as to precisely how these notifications will be issued. At the moment, they only apply to new customers or to those who signed up since 8th August 2018. Notification is currently only available to those on Fibre, Fibre Extra or Copper contracts.
Plusnet have said that they plan to notify customers via call, text or email, depending on their preferred method of communication, as stated at sign up. It's not entirely clear when these notifications will be issued, although Plusnet say they'll aim for the closing months of the current contract.
Customers will be offered a review of their accounts, which will aim to check their current broadband usage to see which package will suit them best going forward. The provider says they aim to place customers on the best value package for their needs, and to ensure nobody is overpaying for their services.
Steve Wilson, director of commercial, marketing and digital at Plusnet, commented that,
"We know customers can be frustrated when they reach the end of their contract and their prices can change - our end of contract notifications and account review will help customers fully understand their options and make sure they are on the best package for them. It's a big milestone for the business and we're delighted to offer more for less to our customers."
He also said that Plusnet are working to eliminate more of the things customers find irritating, including line rental price rises, mid contract broadband price changes and other surprises on their bill. Their new fixed price tariffs have been engineered to provide better peace of mind, he claims.
The first of many?
Following an investigation into tariffs imposed by broadband providers, Ofcom found that several million customers are paying more than they should for their broadband service. They propose to implement end of contract notifications from all providers, and are currently in consultation on how to impose these rules.
The outcome of the consultation is expected following its conclusion on 9th October 2018. After this time, it's likely that all providers will be expected to let customers know when their contract is about to expire. Whether this will apply retrospectively to existing customers remains to be seen.
Customers who are in a contract with their provider at the moment are encouraged to check the end date of their agreement. It's common to experience a price rise at the end of the term, which is a good time to renegotiate with their supplier or to shop around for a new deal. Rules brought in during 2014 mean that price rises mid-term can trigger early termination rights, so it's not always necessary to stay in contract if the deal has been made unfair.