The regulator found that four million households overpay for their home broadband and one and a half million people overpay for mobile phone contracts.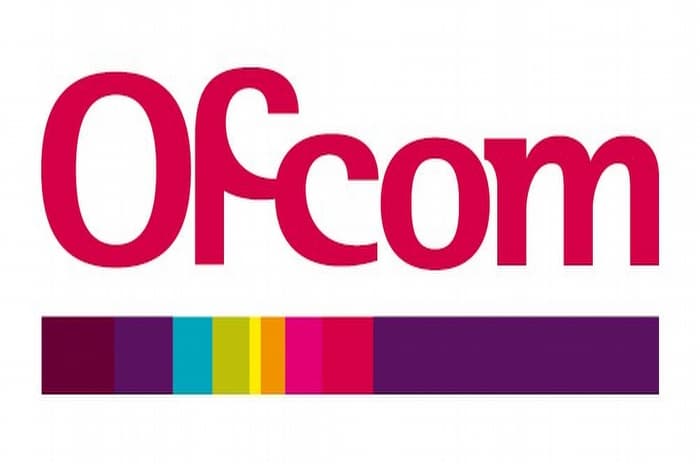 Source: Ofcom
The findings come from Ofcom's annual report into pricing trends across the UK's communications services, comprising landline, broadband (home and mobile) and TV services.
Perhaps not surprisingly, the main takeaway from the report is that those customers who engage with the market and take a proactive approach to which services they buy will pay less than disengaged customers who languish out of contract and see their bills rise.
However, it isn't all bad news. Ofcom also found that the huge amount of choice that's currently available to consumers has led to better value services (for proactive customers), more flexibility and an improved quality of service.
Lindsey Fussell, Ofcom's Consumer Group Director, said: "Overall, most people are getting good value for their phone and broadband services. We're all using these services more than we were a few years ago, and on average we're paying less. But there are areas where people could get better value for money."
The report follows on the heels of Ofcom's recent report into complaints received about telecoms and pay-TV companies.
Home broadband
It's well known that new customers tend to get the best deals from home broadband companies and that most customers also choose bundled rather than single services. In fact, Ofcom found that 80% of customers so far in 2018 have purchased bundled broadband services.
Bundling offers both convenience and better value when compared to the standalone alternatives that are available. For example, Ofcom found that a quad-service bundle (landline, pay-TV, fixed broadband and mobile) cost on average 40% less per month than the cost of purchasing each of these services separately.
There's also the fact that home broadband providers offer savings up to 25% off the full price of their bundle services throughout the length of a minimum contract for new customers, leading to significant savings.
However, Ofcom data from July to September 2017 shows that four out of ten bundle users are outside of their minimum contract period, and it's these customers that are paying over the odds for their home broadband.
Standard broadband price increases
Ofcom also found that customers with standard rather than superfast broadband packages tend to pay more for their home broadband.
The regulator states that the "decline in the superfast price premium is primarily due to an increase in the price of standard broadband packages." For example, from 2012 to 2017 the average price of a dual-play (landline and broadband) package with superfast broadband rose by 7%, whereas over the same period a dual-play package with standard broadband rose on average by 23%.
The worst offender was found to be BT, which increased its dual-play standard broadband bundle by a massive 79% between Q4 2015 and Q1 2018. This takes a monthly dual-play standard broadband bundle to £42.99 per month (as of May 2018).
The fact that BT sells its superfast broadband from just £24.99 per month really brings home the point that cheap superfast home broadband deals are being subsidised by the high cost of standard broadband, leaving these customers significantly worse off.
Indeed, the report points out that the gap between superfast and standard broadband bundle prices means that most standard broadband customers could upgrade to superfast speeds for no additional cost.
Mobile services
Citizens Advice recently highlighted the fact that many pay-monthly mobile phone contract customers continue to pay for their handsets long after they've been paid off in full.
Ofcom has highlighted this as a key reason why mobile phone customers are overpaying for contract services. It found that even if customers exit their contract once the minimum term has been reached, they still tend to pay more for their device than if they had purchased it separately and taken out a SIM-only contract.
For example, Ofcom looked at a range of tariffs from the major providers, including for the iPhone 8, and found that consumers could pay up to £200 more than the value of the phone over the course of the minimum contract period, which is equivalent to a higher interest rate than many credit cards.
At this time, only a handful of mobile phone providers, including O2, separate their billing between the device and the airtime contract, and stop billing customers for the handset once it has been paid off.
Another cause for concern highlighted in the report is that mobile phone providers have continued to increase the cost of airtime minutes outside of contract terms, which means that customers who exceed their tariff pay over the odds.
For example, out of contract landline and mobile calls within the UK cost an average of 40p per minute, and Ofcom found that this was an increase of up to 20% from 2013 to 2017.
However, it is worth noting that most mobile phone contracts now include unlimited minutes to UK landline and mobiles, so fewer customers are stung by these extra costs. For example, in July 2017 61% of pay-monthly tariffs included unlimited voice minutes.
Ofcom's advice
Although the report highlights a range of ways in which consumers are paying over the odds for their home broadband and mobile phone services, it also emphasises the fact that consumers have the power to do something about it.
Many companies rely on consumer inertia once a minimum contract period ends, so it's important to remember that consumers themselves need to take some responsibility for keeping their bills down.
Here are some quick tips from Ofcom to avoid overpaying for services. Customers should:
Be aware of their usage needs and only buy products that are suitable (for example, very light mobile phone users tend to be better off with pay-as-you-go deals rather than pay-monthly contracts).
Always actively monitor the market for the latest deals.
Track the end-dates of promotional periods to avoid being shocked with a larger bill.
Review bills at regular intervals to make sure that services are being charged as agreed and expected.
Once a minimum contract is close to an end, make contact with the broadband or mobile provider and try to negotiate a better deal, or contact a different provider to see if a better deal is available.