The Chinese company have also been excluded from BT's vendor selection process for development of their 5G core network.
BT have reiterated that Huawei remains an important partner outside of the core network and where there are no security concerns.
The revelation comes at a time of increased pressure on the Chinese firm as several countries have issued blocks on Huawei technology being used in their next-generation networks.
Earlier this week, the head of MI6 raised concerns about Chinese technology ownership within communications networks, saying that the UK had decisions to make on the subject.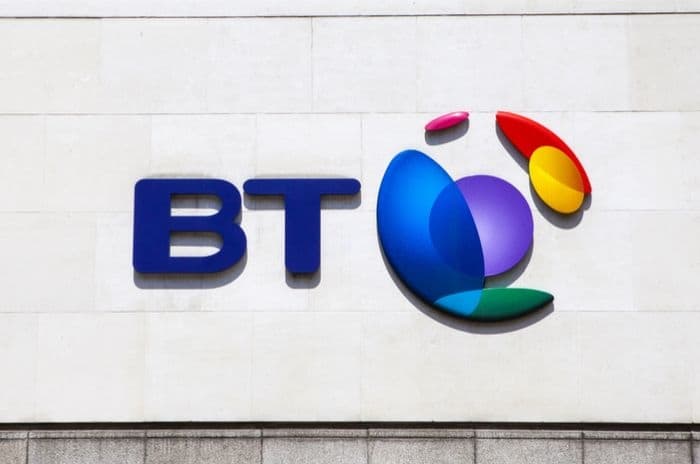 Credit: chrisdorney/Shutterstock.com
BT has been removing equipment for two years
The Huawei equipment stripped out of BT's networks is in areas that are open to exploitation in the event of a security incident.
This is focused on the 3G and 4G network infrastructure inherited from EE when they acquired the company in 2016.
Huawei will not be permitted to bid for any contracts to supply equipment to BT's core 5G network, despite the company being a key research partner in 5G for several years.
This confirms speculation that arose in recent weeks around the EE launch of 5G in 2019, although the stance of other mobile providers remains unclear.
The parts of their infrastructure that BT deem are "benign" and not vulnerable to exploitation such as mast equipment will continue to use Huawei technology.
This means that the company's policy on Huawei technology in mobile infrastructure is now in line with their general policy for its core networks established in 2006.
Global security concerns
Huawei technology has recently come under scrutiny as several countries including the US and Australia have blocked Huawei equipment from being used in 5G infrastructure.
The UK has been accused of complacency in the matter, with hidden backdoors into the communications network frequently been cited as a security risk by experts.
However, a special facility was established in Banbury to search for flaws in Huawei technology. It found that there were shortcomings in the firms engineering processes and that significant work was required to tackle them.
This review led the government to write to several communications companies warning them that their supply chains for 5G equipment could be at risk if rules were changed in response to security concerns.
It follows the discovery of a security flaw in a router manufactured by another Chinese company ZTE.
The affected routers, given to customers by broadband provider Hyperoptic, contained the same hardcoded root password. This could have resulted in customers being impacted by security breaches, but also the wider network.
What next for Huawei?
Huawei continue to be a pivotal equipment provider and development partner for BT. They also have relationships with other major mobile companies in the UK including Three, Vodafone and O2.
Their latest financial figures show that they invested over £10bn in research and development in 2017, placing them in the top tier for R&D spending.
However, concerns about China's ability to use any Chinese infrastructure within the British communications network to deny service or participate in other activities remain.
While Huawei claim that their only link with the Chinese government is as a typical Chinese business, sceptics respond by pointing out that no major Chinese business can be truly separated from the Chinese government.
Tensions over the company aren't limited to infrastructure concerns. The US has a long-standing ban on Huawei mobile handsets, despite the company being the third biggest global vendor behind Samsung and Apple.