Reclaim energy bill credit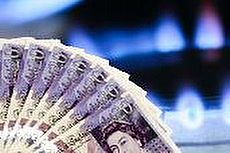 FOR those who pay their energy bill by direct debit the balance can often tip into credit, due to overestimated usage by the supplier. Traditionally a lot of energy customers have not claimed back this credit.
In recent years the fact that energy companies have been holding onto unclaimed customer cash has led to public anger and action by the Government and Ofgem.
This guide aims to explain how energy bills get into credit and how customers can ask for a refund from their energy supplier.
Sometimes people encounter problems with the refund process so we also look at how to complain to the big six energy companies.
Finally, we touch on how sometimes being in credit with an energy supplier can earn rewards at often surprisingly high rates of interest.
For general information on dealing with energy bill problems, look at our guide here.
How energy bills get into credit
For people who pay for their energy bills by direct debit the amount of energy they consume in one year is estimated by the energy company. Estimates are based on a customer's previous consumption, along with other factors like the seasons.
Seasonal variations
Based on the weather, the amount of energy we use changes from month to month but energy companies expect customers to pay a fixed monthly direct debit.
This works in theory, because the monthly direct debit should build enough credit throughout the summer to be used up in the colder winter months.
This can cause problems though, for example if the direct debit is not set at the correct amount for a customer's actual consumption, or if seasonal factors, like a mild winter or a long summer, mean that a customer uses much less energy than predicted.
Below is a graph which shows how homes use energy throughout the year.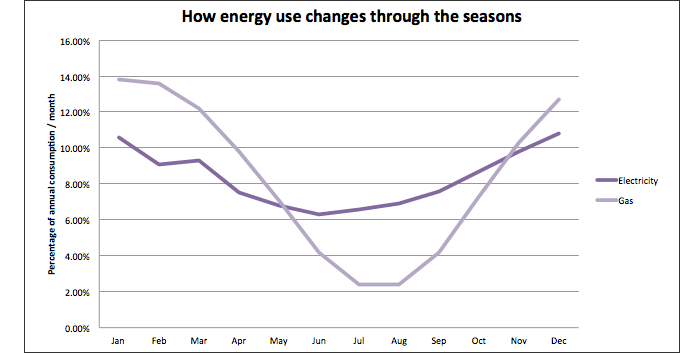 However, despite the problems that can come with paying by direct debit, it usually saves customers money on their energy bills.
Here's how much paying by direct debit saves a year with the big six:
Direct Debit saving
British Gas
Varies with tariff, but most give 0.31 p/kWh for gas, and 0.93 p/kWH for electricity.
Average savings of £43 per year on gas and £30 per year on electricity
E.ON
£35 per fuel
EDF
6% or lower rate depending on the tariff
Npower
£40 electricity, £50 gas, £90 for both
Scottish Power
Varies by tariff
Scottish and Southern Power (SSE)
up to £40 per fuel
At the time of writing many smaller suppliers, including Co-op, Ebico and Ovo, don't offer direct debit discounts. However, Ovo do offer a saving of up to £60 per year for customers who manage their account online.
Credit for a complaint
Credit can also build up on an account when energy customers receive compensation after making a complaint.
Although it's not possible to cover all the ways that energy companies fall short of required standards, compensation is usually awarded when a product is mis-sold or when bills are wrong for a long period of time; for example, because the energy company didn't fix a faulty meter.
Occasionally big errors mean a payout for thousands of customers at once, like the £63 million Npower paid out in 2010.
More recently, in 2015 Npower were fined £26 million after 500,000 of its customers received inaccurate and late bills, and were subject to incredibly poor complaints handling by the company.
But it's not just Npower that have been punished with hefty fines.
In October 2016, Co-op Energy were fined £1.8 million by Ofgem for poor customer service and in January of this year British Gas were subject to a £9.5 million fine for billing mistakes due to a new IT system.
In all cases Ofgem required that the money be split between affected customers and energy charities like StepChange.
Credit left after a switch
Finally, credit may be left in an account as a result of a mix-up when a customer switches supplier - usually when moving house.
The final bill that settles an account with an old supplier often has unused credit left on it, and it's often the case that this credit goes unclaimed as people go about establishing their supply with a new company.
To ensure that account closures don't cause mistakes, customers should keep hold of their old account details and final meter readings and then check with their old provider, or go through MyEnergyCredit.com.
For anyone who thinks that a closed energy account may be in credit, see our section below on how to get a refund.
What to do when a bill is in credit
A bit of history
The scandal of energy companies holding onto customer credit is not new: in November 2013 a whistleblower claimed British Gas had made £20 million by funnelling unclaimed bill credits back into their business.
In the same month, it emerged that Npower were holding £400m in positive balances.
As a result, in February 2014 the Government began to apply pressure on the big six energy companies to reunite customers with their cash.
This resulted in automatic credit refunds for customers who paid by direct debit if they were in credit at the point of their annual bill review.
In addition to this, under pressure from the energy regulator Ofgem, in October 2014 a campaign was launched called 'MyEnergyCredit'.
The campaign, which all six of the main energy suppliers support and which is still ongoing, aims to give the unclaimed credit that they hold onto back to their customers.
After the campaign was launched the energy suppliers made changes swiftly.
By December 2016, Ofgem stated that nearly £670 million of credit had been returned to customers since the campaign was launched in 2014, and that most customers got their refund within 14 days of a final bill (and an accurate meter reading).
Refund policies of the big six
For those who need a credit refund, here is how the process works.
When a direct debit comes up for review the supplier will look at the amount in credit, and if it's over a certain amount, shown below, they'll refund it automatically.
Suppliers must review accounts annually, but some do it more than once a year - especially if they are provided with up-to-date meter readings.
The direct debit review is supposed to check whether payments need to be adjusted depending on usage. Any possible credit on an account will therefore depend on that process.
If a credit balance is under an energy supplier's automatic refund amount, they might keep the credit balance because they consider that customers are better off using it to pay their bill.
Here are the automatic refund policies of the big six:
Account reviews/year
Old amount for automatic refund
New amount for automatic refund
British Gas
2
£100
£5, with an accurate meter reading
E.ON
1
£150
£5
EDF
1
£75
Any amount in credit
Npower
2
£60
£5
Scottish Power
1
3 months of direct debit payments
Average bill is £1,200 so that's £300
Note SP pay in credit
£75, or more than one month's payment amount
Scottish and Southern Power (SSE)
1
£100
Any, with an accurate meter reading
How to request a refund
Under Condition 27 of the Gas and Electricity Supply Licence Conditions energy suppliers must give a refund to customers if one is requested. This applies even if the credit amount is below the automatic refund level.
To request a refund from an energy supplier people should first check their energy meters. The readings will give the company an accurate picture of usage and how much credit a household may have.
The following links can be used to check the refund policies of the big six suppliers:
Licence conditions specify that refunds must be made "in a timely manner", but as Ofgem stated, most customers get their refund within 14 days.
No refund? How to complain
Those who have requested a refund but haven't received it are entitled to make a complaint to get the issue resolved.
People who include their customer number(s), the date(s) they contacted the supplier previously and how much they're owed, and who keep it brief and polite, tend to get the best results.
The suppliers' formal complaints procedures are available here:
If after eight weeks a complaint hasn't been resolved the problem can be taken to the Ombudsman, an independent adjudicator that is approved by Ofgem and is able to resolve the dispute.
Customers can't skip straight to this step. They need to show the Ombudsman that they've made their best effort to resolve the problem with the supplier, and be prepared to produce the paperwork regarding the complaint to demonstrate this. There's more on how to do this here.
The Ombudsman used by the big six energy firms is available here.
Cash for accounts in credit
Finally, note that in some cases having credit in an account can be a good thing because some energy companies reward customers for not going into debit.
Of the big six, Scottish Power are the only supplier that reward customers for being in credit. As long as an account is over £100 in credit at the time of annual assessment the company will pay £1 for every £33 over this amount, up to £496.
So, if an account is £199 in credit the account holder would get £3. The upper limit of £496 gets a £12 reward.
Smaller provider Ovo Energy also pay out when an account is in credit.
After the first year, the Ovo Interest Rewards scheme pays customers 3% at the point of generating their statement. If customers stay for a second year the reward increases to 4% and a third year gets customers a 5% bonus, and 5% every year thereafter.
In this way Ovo reward customers for being in credit and for being loyal to the company, and when you consider that it's tax free it earns more than most savings accounts.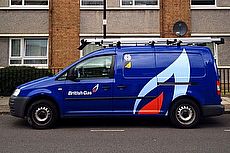 21 November 2017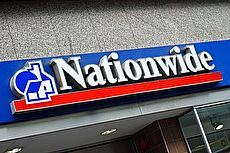 16 November 2017
13 November 2017
Follow us or subscribe for FREE updates and special offers