Energy firms to help customers reclaim bill credits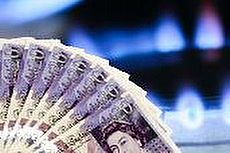 A campaign has been launched aimed at refunding millions of pounds to people who have overpaid their energy bills.
MyEnergyCredit.com could help an estimated three million households thought to be owed an average of £50 each by energy providers.
The move by the Big Six energy companies - British Gas, EDF, E.On, Npower, SSE and Scottish Power - comes after the industry regulator, Ofgem, told them to do more to reunite former customers with any money they are owed.
Energy UK say the firms have amassed some £153 million in unclaimed bill credits over the past six years, usually as a result of customers changing suppliers or moving house without providing forwarding details.
Rebuilding trust
In February, Ofgem told suppliers they had to do more to tackle three issues:
getting money back to former customers whose accounts are still in credit
helping vulnerable customers
finding ways to minimise the problem of credit balances in the future
Ofgem's chief executive Dermot Nolan welcomed the progress made, but said that "suppliers must now do everything within their powers to return the money and prevent a similar situation from happening again. Failure to deliver on the initiatives announced today could trigger further action by Ofgem, including enforcement."
The changes should mean an end to stories like this from last year, when it was revealed that British Gas had boosted profits by £20 million, using unclaimed credit balances from former customers.
Timeless appeal
In the past six years, the big suppliers have spent £175 million, on top of their legal obligations, to assist people in fuel poverty and other vulnerable customers, according to Energy UK.
Under the MyEnergyCredit scheme, they will be allowed to use any money that hasn't been reclaimed after two years to help those vulnerable customers.
By 2018, this is expected to have provided a further £65 million to help people in difficulties.
But that doesn't mean those in credit will lose out - if a customer's claim is valid, they will be refunded, no matter how long it has been since their account closed.
Angela Knight of Energy UK said:
"We are urging former customers to come forward and make a claim. Customers who think they haven't left a forwarding address or a final meter reading when they moved or switched should contact their old supplier."
Applicants will find the process easier if they have details of their old accounts or addresses, and proof of ID. People dealing with the death of a relative can also use the site to claim credit as long as they have proof of entitlement to the proceeds of the estate.
Credit where credit's due
At present suppliers are obliged to review accounts once a year and adjust direct debits accordingly.
As Amber Rudd MP, Energy and Climate Change Minister, pointed out, earlier this year "an agreement was reached with the major energy companies to ensure they automatically refund direct debits to customers who are in credit."
But suppliers can still offer account holders the option of staying well in credit and paying a reduced monthly amount.
Overpayment is also a common way of spreading the cost of much bigger winter bills throughout the summer when energy use is much lower.
If the account holder then moves or changes supplier, that credit should be refunded with the close of the account "in a timely manner" - but few companies specify what that means.
What about smaller suppliers?
At the moment MyEnergyCredit.com only applies to domestic account holders who have unclaimed credit with the Big Six providers.
But both Energy UK and Ofgem are working with smaller energy companies to ensure they meet the same minimum standards regarding credit build-up and reclaims.
And the industry has said it will adopt a similar approach with small business accounts.
By the end of the year, it's hoped MyEnergyCredit.com will provide consumers with updates on any claims they have made, including how much they are owed and how long any refunds will take.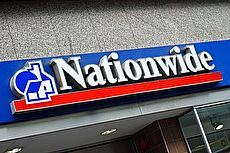 16 November 2017
13 November 2017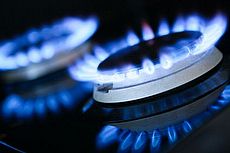 8 November 2017
Follow us or subscribe for FREE updates and special offers