Unclaimed bill credit earns British Gas £20m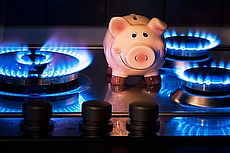 ©iStock.com/adamico70
PRICE hikes from the 'big six' have dominated the headlines this month, but putting up prices isn't the only method firms have been using to turn a profit.
British Gas reaped £20 million in one year by taking unclaimed credit balances from former customers, a whistleblower told The Observer newspaper on Sunday.
British Gas confirmed that they'd reclaimed customer credits but declined to confirm how much.
Funds fast-tracked
Money owed to customers as a result of overestimated energy bills used to be held for up to six years in case of a claim.
But, the whistleblower revealed, British Gas set up a fast-track team to funnel surplus funds into the company account more quickly.
The practice isn't illegal but British Gas recognised that it doesn't look good: "we were briefed about how sensitive this was" a company spokesperson said.
However, the spokesperson added, other suppliers are likely employing similar balance boosting practises.
How accounts get into credit
Energy companies estimate customers' future usage and calculate bills accordingly. Normally, it is only when less energy is used than estimated that a credit balance builds up.
Credits can also be accrued from special offers or compensation credited to the account after a dispute.
Customers are entitled to reclaim the money or offset the credit balance against future bills.
However, the onus is on the customer to request a refund.
Failing this, the money is held for a set length of time in case it is claimed, before entering the energy supplier's account.
As with home broadband, phone and pay TV bill credit, firms have different ways of dealing with bill credit.
Suppliers should contact customers to let them know they could claim a refund but just how much effort British Gas makes to track down former customers is unknown. British Gas said it was making "every effort" to locate customers quickly and refund credit balances.
British Gas added it was only after "every reasonable effort" to find the customer failed that credit balances would enter the company's account.
An unacceptable situation
Government ministers and industry watchdogs have unanimously condemned British Gas and other energy suppliers who routinely siphon customer credit into their accounts.
Greg Barker, the Energy Minister, said customers would "rightly feel outraged that they signed up to direct debit payments for cheap tariffs but instead find their cash stockpiled."
He promised to come down on the energy firms "like a ton of bricks" if any irregularities were uncovered upon further investigation.
Shadow Energy Secretary, Caroline Flint, condemned the practice as "not acceptable".
If credit balances were to be retained she urged energy suppliers to use the funds "to keep bills down or help other vulnerable customers, not boost their profits."
Amid pledges to review the way energy suppliers run their accounts, a spokesperson for the Department of Energy and Climate Change also called for greater transparency.
"Energy companies don't seem to have got the message that their customers just won't accept opaque book-keeping and unexplained profits," the spokesperson said.
Rights on energy bill credit
In the meantime customers, past and present, seeking practical advice on how to handle the situation can take some simple steps to safeguard their money.
Consumer Futures, the energy industry watchdog, advise customers to make sure they are not overpaying by checking their energy usage.
They recommend customers take a meter reading and contact their supplier to ensure they are paying the correct amount.
They also reminded customers of their right to request a refund at any time, or refuse a direct debit increase if they felt it to be too steep.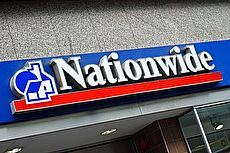 16 November 2017
13 November 2017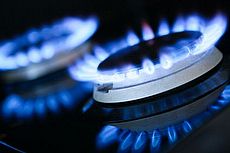 8 November 2017
Follow us or subscribe for FREE updates and special offers