Ofgem commissions compliance reviews into energy suppliers and warns them about misusing credit balances.
The energy regulator is opening a series of Market Compliance Reviews to ensure suppliers are meeting the conditions of their licences.
In addition, they have written to suppliers proposing new rules protecting customer credit balances and asking for feedback.
It comes amid an ongoing energy crisis that saw 4.3 million customers moved from one supplier to another after companies collapsed.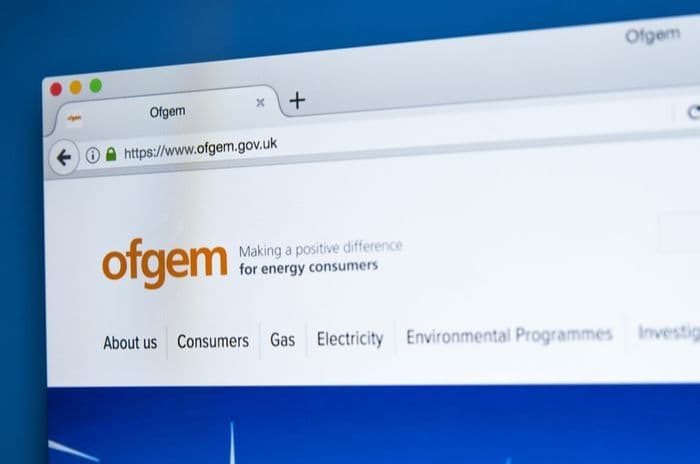 Credit: chrisdorney/Shutterstock.com
Concerns
Ofgem say they are noticing troubling signs of customer service deteriorating as suppliers respond to the energy market crisis and have decided to investigate further.
They list issues such as:
Suppliers increasing direct debits by more than is necessary
Suppliers directly customers to tariffs that may not be in their best interests
Vulnerable customers being treated poorly when they fall into difficulties
The regulator gathers information from suppliers as well as consumer groups, and we've recently seen customer service data from Citizens Advice showing customer service in the energy sector slumped between October and December 2021.
However, anecdotal evidence on social media and review sites like Trustpilot shows customers are increasingly frustrated with their energy suppliers.
Ofgem are therefore commissioning a series of Market Compliance Reviews from suppliers to check they're meeting their licence conditions.
They warn that they will work with suppliers initially to fix any problems but could impose enforcement action if suppliers don't improve the customer experience.
Credit balances
A particular area of focus for Ofgem is credit balances, and they have written to suppliers proposing new proposals on the misuse of these balances.
Their investigations into the collapse of dozens of suppliers in 2021 have found that many suppliers used customer credit balances to prop up their finances.
Not only did this practice reduce the financial resilience of suppliers, but it also meant that the costs of covering those credit balances when suppliers collapsed were passed on to the taxpayer.
Ofgem are now considering how to force suppliers to ring-fence customer credit balances and renewable payments to ensure they are protected even if a company collapses.
The regulator has asked suppliers and other industry stakeholders for responses by 3 May 2022 and expect to respond with a statutory consultation later in the year.
Energy market
The purpose of Ofgem's latest interventions is to tighten regulations and strengthen the energy market to avoid any repetition of the mistakes of the last nine months.
They have already put some measures in place to improve their ability to react to market shocks such as allowing themselves to alter the energy price cap mid-cycle if necessary. They are also looking at further changes to the price cap that would take effect from October 2022.
However, Ofgem have been criticised for being slow to act during the energy crisis, and it's debatable how much impact these rule changes will have on a market that has already lost most of its financially unstable suppliers.
Even so, Ofgem's interventions are welcome, especially if they put the brakes on the hefty and unjustifiable direct debit increases some customers are reporting.
It was announced in December 2021 that the Business, Energy and Industrial Strategy Committee would look more closely at pricing and the future of the energy market.
This inquiry has started taking evidence from the likes of Jonathan Brearley, the CEO of Ofgem, and Gillian Cooper, the Head of Energy Policy at Citizens Advice.
Representatives of energy companies are due to give evidence on Tuesday 19 April 2022.