Latest star rating tables from Citizens Advice find customer service from energy suppliers at its lowest level since 2017.
Data for October to December 2021 shows a drop in customer service across the board, with the best performer only receiving a rating of 3.85 out of 5.
The worst performer was Utilita with a score of 1.70, while the poorest major provider was OVO Energy with 2.30.
Citizens Advice say a rise in call waiting times was one of the major drivers of the poor scores and point out customers could be missing out on vital support if they can't get through on the phone.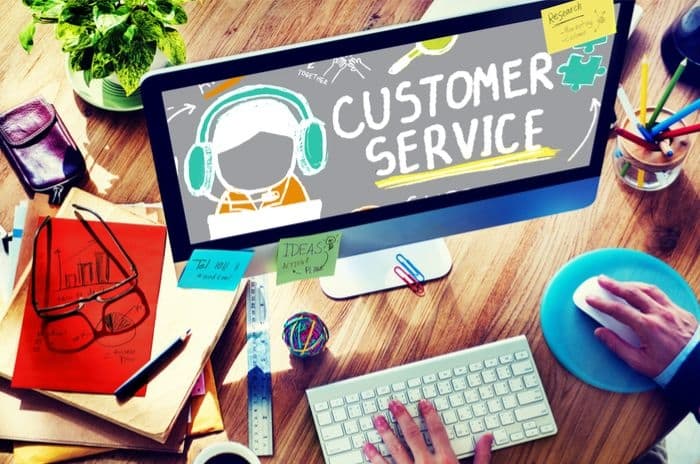 Declining standards
The new data from Citizens Advice shows a continued decline of customer service quality, with the rating of the best provider on the market dropping 12.5% from 4.40 to 3.85 compared to figures for the previous year.
It means the top performer on the market is M&S Energy (who we named as our top pick in our recent energy customer service update), although EDF Energy also have a 3.85 rating.
At the other end of the table, the suppliers with the lowest scores are:
Utilita (1.70)
Boost Power (1.88)
Ecotricity (2.10)
Good Energy (2.25)
OVO Energy (2.30)
Utilita performed poorly across several categories, with a high level of complaints (61.4 per 100,000 customers), a lengthy call centre wait (4 minutes 42 seconds) and a slow email response rate with only 18.7% of customers receiving an answer within two days.
OVO was the lowest place big name on the list, with high complaint levels (67.1 per 100,000 customers) and a mediocre two-day email response rate of 46.7%.
Call waiting times
Citizens Advice pointed out that an increase in call waiting times was the main reason customer service standards were slipping.
The average call waiting time is now 5 minutes 40 seconds compared to 4 minutes 6 seconds the previous year, with some customers waiting around 15 minutes to speak to their energy company.
Some of the worst performers on this measure were:
Ecotricity (16 minutes 2 seconds)
Boost Power (14 minutes 14 seconds)
Utility Warehouse (13 minutes 21 seconds)
As customers are encouraged to contact their suppliers if they need extra support, Citizens Advice warn that people could be missing out on help
Energy crisis
This latest customer service data from Citizens Advice comes just a few weeks after the charity warned of a crisis looming in the autumn for energy customers.
They say the projected price increases in October 2022 will be unaffordable for 14.5 million customers, with the rises that have come into force this month already unaffordable for five million.
Against this backdrop, customers are already being encouraged to get in touch with their energy supplier if they're struggling with their bills, so the extended wait times and poor email response rates may be having a detrimental effect on some customers looking for support.
Figures for the next quarter are likely to be even worse.
A rush to provide meter readings at the end of March for customers on standard variable tariffs (SVTs) resulted in many energy suppliers struggling to answer the phone in good time and websites crashing under the weight of people trying to log their readings.
It means there are plenty of frustrated customers already, and affordability issues are going to prompt more frustration in the months ahead.
The signs are that energy companies are finding it difficult to handle their customers now, but this situation may worsen in the near future.
Last month, the spring statement provided more support for Local Authorities to help with the most vulnerable households, yet no further direct support is going to be offered to customers until later in the year at the earliest.