If the proposals go ahead, customers would receive automatic refunds to stop surplus credit balances growing for more than a year.
The regulator estimates households would receive an average annual refund of £65, based on the £1.4bn held by suppliers in October 2018.
A consultation is currently open. If Ofgem decides to move forward, the proposals would be rolled out to customers from 2022.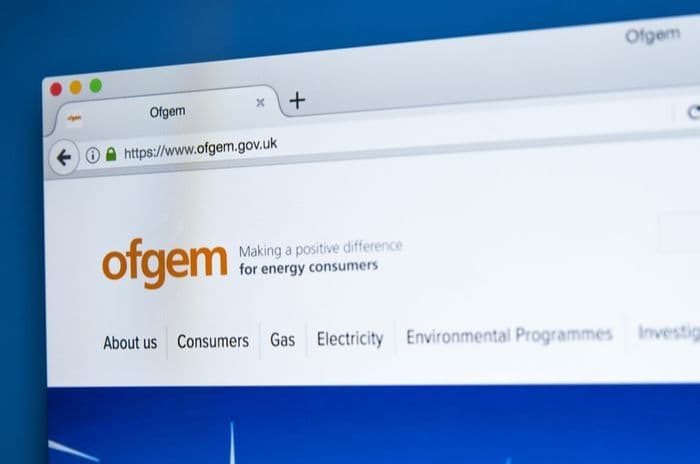 Credit: chrisdorney/Shutterstock.com
Automatic refunds
Under the proposals, customers would receive a refund of any credit left on their account once a year.
This refund would take place on the anniversary of them starting payments to an energy supplier, so a customer signing up in July 2022 would receive an automatic refund of surplus credit in July 2023.
Customers on fixed energy plans often pay by a fixed direct debit every month, meaning the amount they pay during the year doesn't vary even if their usage does.
In theory, customers build up credit balances during the summer to draw on during the colder winter months, but some customers continue building up credit balances year on year far beyond what's needed to cover their annual bills.
All energy customers can currently request an outstanding credit balance can be refunded, and suppliers have to do so unless they have reasonable grounds to keep the balance as credit.
Industry protection
Although it's better for customers if unnecessary surplus balances are paid back annually, that isn't the only reason Ofgem are proposing this change.
The regulator is worried energy suppliers are using their customers' surplus credit balances to fund business practices that would otherwise be unsustainable.
They mention the Supplier of Last Resort (SoLR) process when an energy provider collapses and their costs are covered by the market and, ultimately, energy customers.
If credit balances are used to cover business costs, those balances must be refunded at a cost to the whole industry if a supplier fails and Ofgem step in to protect customers, so the regulator is hoping to limit these mutualisation costs too.
Ofgem say they submitted information requests to all domestic energy suppliers in the summer of 2020 asking for details about their credit balances and monthly revenue.
From that data, they calculated that as much as £1.4bn was being held in surplus customer credit balances in October 2018.
Ofgem have already taken action to tighten the requirements for new suppliers entering the market and improve scrutiny of existing providers.
Open for consultation
The consultation on these proposed changes is now open and will close to responses on 12 May 2021. Ofgem hope to go ahead with the proposals from 2022.
Yet initial reaction from the energy industry raises a few important points.
Energy UK, the industry association representing many of the UK's energy companies, points out that paying by direct debit helps customers budget effectively over the year while their actual energy use fluctuates.
It's clear customers could run into problems if they receive an automatic annual refund during the winter months, just at the time when their energy usage is at its highest. They would then receive a catch-up bill or see direct debits increased the following year if they owe their energy company at the end of the year.
There is certainly an issue here to address, and the next few months should let us know whether Ofgem get their way on surplus credit balances or if amendments are made to the proposals.
Recent research from Ofgem and Citizens Advice found more customers have been complaining about issues with their bills than previously.