Chancellor confirms extra support for households hit by rising energy bills including those on benefits and disabled people.
Households on means-tested benefits such as Universal Credit and income-based Jobseekers Allowance will be eligible for a one-off payment of £650.
Meanwhile, targeted support for eight million pensioners will see them receive an extra £300 and people on disability benefits will receive a £150 payment.
The £200 energy loan for all households announced in February 2022 will now be turned into a non-repayable grant and doubled to £400.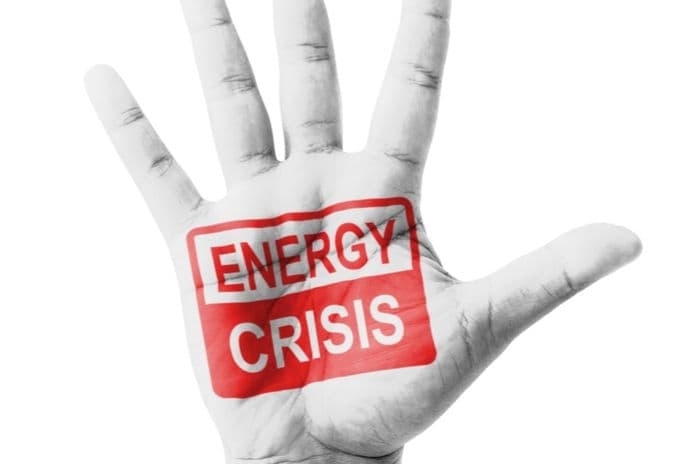 New energy support
A fresh package of support measures has been announced by the Government to help households struggling with large increases in energy bills:
Households on means-tested benefits will receive a one-off payment of £650 in two lump sums in July and the autumn
Pensioners in receipt of the Winter Fuel Payment will receive an extra £300 in November/December
People in receipt of disability benefits will receive a £150 payment by September
All households will receive a £400 non-repayable grant in the autumn, replacing the £200 repayable loan previously announced
The Household Support Fund available to councils to help residents will be increased by £500m to provide support until April 2023
These measures are in addition to the £150 council tax rebate and expansion of the Warm Home Discount confirmed in February 2022.
It means all households will receive at least £400 in support by the end of the year, with those on mean-tested benefits potentially seeing a total support package of £1,200 when the one-off payment of £650 and the council tax rebate are taken into consideration.
Who is eligible for support?
The £650 one-off payment for those on means-test benefits will be provided directly to customers on the following benefits:
Universal Credit
Income-based Jobseekers Allowance
Income-related Employment and Support Allowance
Income Support
Working Tax Credit
Child Tax Credit
Pension Credit
Note: Customers who only claim Housing Benefit will not receive the payment as those benefits are administered by Local Authorities.
Two lump sums will be paid to households in July and then later in the year, although claimants must already be in receipt of eligible benefits or have a claim in progress now to be eligible for the first instalment.
The £150 payment for those on disability benefits will be paid by September to those receiving the following benefits:
Disability Living Allowance
Personal Independence Payment
Attendance Allowance
Scottish Disability Benefits
Armed Forces Independence Payment
Constant Attendance Allowance
War Pension Mobility Supplement
Again, claimants must already be in receipt of benefits or have a claim in progress to be eligible.
Low-income households missing out on targeted support such as those in buildings with heat networks should apply to their Local Authority to receive help under the Household Support Fund.
Energy crisis
The intervention by the Government comes a few days after regulator Ofgem said they expect the energy price cap to rise by a further £800 in October 2022, reaching around £2,800 for typical households.
This would mark an increase of almost 120% compared to the cap level a year earlier, and the Government say Ofgem's predictions have prompted them to implement support measures now to support households later in the year.
As well as targeted support at vulnerable and low-income households, the £200 energy loan that had been due to be paid directly to all homes in the autumn has been transformed into a non-repayable energy grant and doubled to £400.
This means that all households will receive a £400 grant that does not need to be repaid, removing some of the concerns we uncovered when we asked customers in February whether they thought the energy loan would be useful.
At that point, 66% said the Government's support was not enough and 49% were worried about the prospect of repaying the loan over five years.
So, it's welcome that the Government have transformed this into a grant rather than a loan, although some critics are complaining about the fact there is no mechanism to reject the grant - we will all get a deduction directly through our energy supplier from October whether we want it or not.
Citizens Advice, who warned a few months ago that 14.5 million people were going to struggle with their energy bills by the autumn, have welcomed the package of measures announced by the Government.
However, it's important to remember that the price cap isn't a total cap on the amount we'll pay on our energy bills. Read more about how the energy price cap works and what to do if you can't pay all your bills.