Npower customers due £63 million in compensation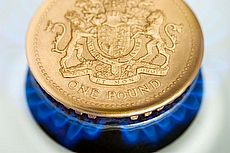 ©iStock.com/stocknshares
NPOWER will have a pay out £63 million to consumers after a billing error led 1.8 million households to pay more then they should have done for their gas consumption.
In 2007, Npower lowered some gas prices and introduced some new discounts on energy.
However, at the same time, the provider started billing households for a fixed number of primary block units (the most expensive unit type) per month, rather than varying the number billed depending on the season.
"Although the vast majority of our customers benefited from the combined effect of the changes, some, who were low users of gas, did not," the provider admitted in a statement.
Npower's inability to communicate that has led to the £63 million payout today.
The average household will get about £35 back and all the payments due are between £1 and £100.
However, consumer groups have had a long, hard slog to get even that cash back.
Consumer Focus
A protracted campaign by watchdog Consumer Focus has forced Npower to make this large payout.
Previously, Ofgem had investigated complaints from some consumers about the switchover.
That investigation resulted in the company paying up £1.2 million to 200,000 customers. It was only Consumer Focus' involvement, however, that forced Npower to check all of their accounts and account for another 1.6 million homes which had overpaid for their energy.
Head of Consumer Focus Mike O'Connor described the payout as an "excellent outcome".
"Consumer Focus has worked closely with Npower to ensure that refunds are made fairly and that no customer loses out," he added.
Mis-selling
Npower's billing error will hardly help the provider's reputation among consumers.
Customers, as well as those who could potentially switch their energy supplier, widely report mis-selling of Npower products.
Npower was fined £1.8 million last year after Ofgem found widespread mis-selling among the provider's door-to-door salespeople.
Throughout 2009, Npower did significantly reduce the number of consumers complaints about their residential sales team to just 1.25% of total sales.
However, that figure is still higher than most other providers' complaints ratios and even fell short of Npower's own target, which hoped to reduced complaints about selling below 0.5% of all sales.
In September, Npower was amongst a number of providers - Scottish Power, Scottish & Southern Energy and EDF were the others - that Ofgem warned it was prepared to take "strong action" against if they were found not to be adhering to selling guidelines again.
As a result of Ofgem's new, tougher, approach 18 Npower sales advisers were dismissed in 2009.
Whether that will genuinely be enough to turn the provider's reputation around is another matter, however.
How to claim
Npower will be writing to anyone that has been affected by the issue within the next two months.
Given that the initial problem occurred three years ago, however, it's likely that some people who are no longer Npower customers won't get their compensation.
Consumers who think they might be due a payment but have moved house or think they may have missed the letter can call Npower's helpline on 0800 975 7938.
Those that were customers in 2007 can also fill out this form online.
However people get in touch, they'll need to tell Npower the name on the account, the address at which Npower supplied the gas and the period that they supplied it for. If they can dig one out, households with an Npower account number could have an easier time having their refund processed too.
Once a refund request has been granted Npower will send out a refund letter with a bar code.
Codes need to be scanned at a Post Office branch within six months of receiving the letter for the refund to be paid.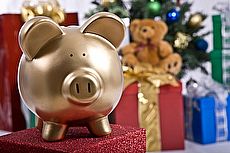 8 December 2017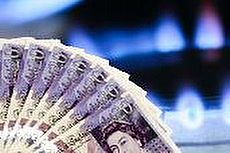 8 December 2017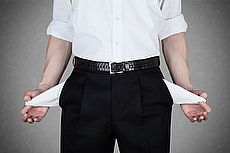 7 December 2017
Follow us or subscribe for FREE updates and special offers