Can you get cheap line rental and broadband separately?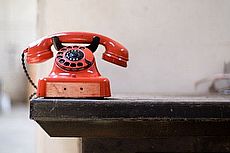 IT seems like a distant time now, but not so long ago it was possible to mix and match home phone and broadband providers to get cheap deals on both.
In the past few years almost all ISPs have started asking that customers take their line rental as well, and traditional phone companies have branched out into bundled broadband for much less than a separate package might cost.
So is it still possible to take home phone and broadband from different providers, and if so, how much does it cost?
Let's start with the home phone costs.
Line rental
Since late 2014, line rental from the biggest providers has gone from just under £16 per month to approaching £18, and now as much as £19.
While BT - almost always the most expensive in terms of line rental - offer a no-frills social inclusion option in the form of BT Basic, it's only available to very specific users. The details are here.
Here are the details of the cheapest phone-only packages available at the time of this update:
| | Package | Inclusive calls | Line rental | |
| --- | --- | --- | --- | --- |
| | Weekend Calls | Landlines beginning 01, 02, 03, 0845 and 0870 at weekends | £16.95 | |
| | Home Phone | Landlines beginning 01, 02, 03, 0845 and 0870 at weekends | £0 | |
| | Talk | None | £18.99 | |
| | Fuel Home Phone | None | £0 | |
As we update this article, the Post Office and Direct Save are cheapest. Both also offer upfront line rental for the year:
Post Office: £179.88, equivalent to £14.99 a month
Direct Save: £162, equivalent to £13.50 a month
BT's upfront payment deal used to offer the equivalent of two months' free line rental per year, but in the past couple of years that saving has been reduced to about 10% on the cost of paying monthly.
At £205.08 for 12 months, it's more expensive than anyone else's upfront deal, and costs the equivalent of £17.09 a month.
But almost every upfront line rental deal (see them here) - those from EE, Plusnet, and so on - come from providers who don't allow their customers to take broadband from elsewhere.
For example:
Line rental
Line rental paid upfront
£0
£205.08
(effective £17.09 a month)
£0
£189 for 12 months
£283.50 for 18 months
(effective £15.75 a month)
£0
£185.88
(effective £15.49 a month)
£0
£179.88
(effective £14.99 a month)
£0
£196
(effective £16.34 a month)
The only way to take advantage of EE's £15.75 line rental is to take their home broadband - which usually costs £10 a month.
Even Plusnet, who are happy to provide broadband without a phone line, won't provide a phone line without also bundling broadband.
Why must I take the phone line?
People tend to use their home phones far less than they once did, and usually only in "free" periods like at the weekend. If they have to make calls outside these times, they use their free mobile minutes.
In fact, with the mobile networks offering better coverage and good deals, more businesses are moving away from using their landlines as well - and in 2012 Virgin Media suggested that landlines would have vanished from offices by 2017.
So the landline part of the bundle brings in far less revenue than it once would have - Ofcom reckon that total telecoms revenues are down by 2% (more than £74 million) from their 2010 levels.
And while it's not as cheap as it was, by and large broadband is still cheaper in real terms than it once was.
Until now, the result has been that it's become a loss leader for many providers' fixed line services. Cheap broadband deals are a way of bringing in business - but if the cheap part of the package is all a customer takes, it doesn't help the provider.
We say "until now", because we're about to see broadband providers move to a new method of pricing, as required by the Advertising Standards Authority.
They'll no longer be allowed to separate out the cost of broadband and line rental - so we should see total monthly prices rather than eye-catching "free" or cheap broadband headline offers with the price of line rental in much smaller text below.
That aside, there's also the fact that as true quad-play comes ever closer, it also makes sense for providers to do their best to lock customers in by offering them as many of their media needs as possible.
Broadband only
For those who really do want to go broadband only, there are limited options. It is possible using a standard ISP - but it's not really worth it. For example:
Package
Broadband
Price
Unlimited
Up to 17Mb
Unlimited
£13.49
Unlimited Fibre
Up to 38Mb
Unlimited
£17.49
Unlimited Fibre Extra
Up to 76Mb
Unlimited
£22.49
*Plusnet: Rural areas may cost more. Users must also pay line rental to another BT based landline provider
Vivid 100
Up to 100Mb
Unlimited
£38
Vivid 200
Up to 200Mb
Unlimited
£43
Vivid 300
Up to 300Mb
Unlimited
£48
Vivid 200 Gamer
Up to 200Mb
Unlimited
£42.25
Plusnet's prices might look reasonable, but they're at least £2.50 a month more than their phone-plus-broadband packages.
On top of that, customers must have a BT based landline and pay line rental to whoever provides that - effectively negating any savings, especially considering Plusnet broadband is much cheaper when taken with Plusnet home phone.
As Virgin are unique in offering cable broadband, comparisons aren't as simple.
There's no reason not to get the Post Office's upfront line rental deal, then plump for much faster cable broadband for £32.25 a month.
But again, the bundled prices make the theoretical seem silly in practise.
With their home phone line, Virgin's 50Mb deal costs £40 including line rental at standard prices, and often comes with a discount for the first six, nine, or even 12 months of the 18 month contract.
That's a maximum of £720 over the life of the contract - and Virgin offer an upfront line rental deal to bring the price down further.
But with the stubbornly separatist first option, taking Virgin's 50Mb broadband on its own would cost £580.50 over the same period.
Adding, and renewing, an unchanged Post Office line rental deal to cover the 18 months of the contract would add another £270 to that - so it'd cost more than £130 more than getting both broadband and calls from Virgin over 18 months.
The other realistic option is to take mobile broadband, which we look at here.
I just wanted a good deal!
So yes, it is still possible to take home phone and broadband services separately - but given the much higher costs involved, why would we?
If getting broadband and home phone simply and cheaply is the aim, the best bet is to look at our comparison table for the best deals.
It's also worth bearing mind the advice in our guide to getting the broadband part of the deal as close to free as is possible.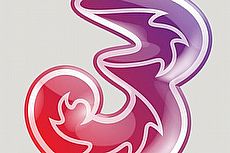 7 December 2017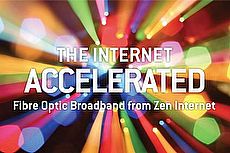 6 December 2017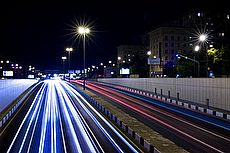 4 December 2017
Follow us or subscribe for FREE updates and special offers