The tariff will be available to customers on Universal Credit or legacy benefits, making around 4.6 million households eligible.
It will offer broadband speeds averaging 36Mb and 700 minutes for £15 per month or 67Mb and unlimited calls for £20 per month.
This new tariff is in addition to BT Basic, which is only available to those on the lowest incomes such as Universal Credit with zero earnings.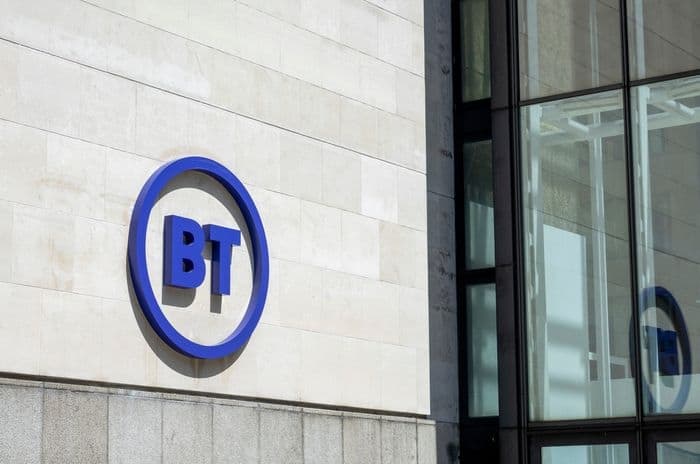 Affordable tariff
BT Home Essentials will be available from the end of June 2021 and offers two packages to eligible customers:
36Mb broadband with 700 minutes of landline calls for £15 per month
67Mb broadband with unlimited landline calls for £20 per month
Households choosing the slower deal will save £240 on the usual price of the package, while the 67Mb deal represents a £330 saving on the typical price.
To be eligible, customers must be receipt of one of the following:
Universal Credit
Guarantee Credit (of Pension Credit)
Jobseeker's Allowance
Income Support
Employment and Support Allowance
BT estimate around 4.6 million households in the UK will be eligible for the new tariffs, far more than the number covered by their copper-based BT Basic tariff.
Learn more about BT Home Essentials in our full guide.
Financial vulnerability
BT say the launch of Home Essentials is designed to meet the needs of the modern home and provide futureproof fibre connectivity.
They have also released the results of research they undertook to understand how important broadband is to vulnerable households. Their research found:
79% of financially vulnerable people rely on their broadband to manage household finances
74% of Brits wouldn't find it easy to improve their financial situation without connectivity
67% of people say they could not go without broadband
In the aftermath of the coronavirus lockdowns, more households than ever are struggling with their bills.
Research from debt charity StepChange unveiled last month shows 4.3 million people are behind on their household bills, with 21% of those having difficulty paying their telecoms bills.
While broadband companies were among those pledging support to customers at the beginning of the coronavirus pandemic, more customers have found their household finances challenging as the aftereffects of the restrictions continue.
Social tariffs
As we've already mentioned, BT Home Essentials is a new tariff to sit alongside their BT Basic offering for those on the very lowest incomes.
It was inevitable that BT would move towards an affordable fibre tariff as they continue to phase out their copper phone and broadband lines across the UK.
The new tariff doesn't only futureproof modern homes, as BT suggested in their press release, but it also futureproofs their network and ensures they can continue offering affordable tariffs as copper is phased out.
Plus, £15 for 36Mb broadband and 700 minutes is an excellent deal by any standards - a quick comparison of the cheapest entry-level fibre deals right now show Vodafone is the cheapest at £22 per month.
Whereas BT Basic had become a slow option of last resort, BT Home Essentials is a faster alternative that can handle a few people online at the same time, potentially learning or working from home.
Regulator Ofcom already announced their intention to monitor affordable telecoms tariffs during 2021, so it will be interesting to see whether they think more work is needed after this intervention by BT.
Read more about affordable tariffs on broadband, home phone and mobile.