Ofcom's latest report shows further research is needed to check whether debt and disconnection in the telecoms sector means more regulation is needed.
It comes as they find 19% of customers have experienced at least one form of affordability issue with their communications services during the last month.
The figures were highest among those who were currently unemployed and looking for work.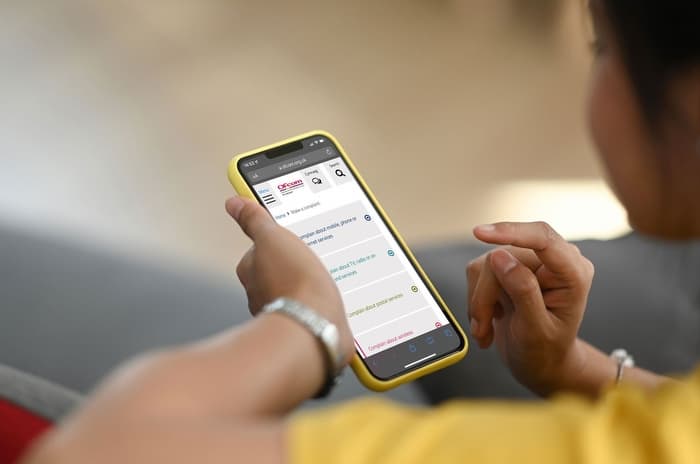 Source: Ofcom
Affordability concerns
Ofcom's major concern is whether customers who are struggling financially have access to the right affordable tariffs for them.
The question came up as part of their regular work monitoring the affordability of broadband, mobile and other telecoms services, although this year's research has been heavily impacted by coronavirus.
So, they are monitoring how many customers are struggling to pay their bills, along with how many cancel services due to them being seen as unaffordable.
At the beginning of the coronavirus outbreak, Ofcom secured agreement from major communications providers to work with customers affected by the crisis and ensure they were treated fairly.
Social tariffs
One option Ofcom are considering is the extension of social or targeted affordable tariffs if they find existing ones aren't strong enough.
Currently, broadband social tariffs are provided by BT with their BT Basic Broadband in most of the UK and KCOM in Hull with their KCOM Lightstream Flex.
Virgin Media have recently introduced a service called Essential Broadband which offers 15Mb speeds for £15 per month, although this is only open to existing customers who receive Universal Credit and are not in arrears or on a payment plan.
Ofcom also note that, while there are no regulated social tariffs for mobiles, Vodafone have launched a tariff on their VOXI sub-brand aimed at those who have lost their job due to the coronavirus pandemic.
In addition, they point out SIM only deals start from around £5, making it relatively easy to find an affordable mobile deal compared to a fixed broadband contract.
Difficulty paying bills
Ofcom say an average of 6% of households experienced an affordability issue in the last month relating to their fixed broadband service. This amounts to around one million customers.
Across all communications services, an average of 19% of households experienced an affordability issue, with the following groups hit hardest:
Those currently unemployed and looking for work (38%)
Those aged 18-24 years old (29%)
Households where someone has an impacting or limiting condition (29%)
Households in the lowest income category, under £15,600 per year (27%)
Households receiving at least one benefit (25%)
While these findings aren't necessarily surprising, they're another reminder of the ways the coronavirus crisis has affected the finances of customers who were already vulnerable.
It correlates with news that an extra 600,000 households are in debt with their energy supplier compared to February, and is also further evidence of StepChange's warning about the potential increase in long-term debt problems.
Ofcom found 2% of households missed a payment for a service in the last month, while another 2% make changes to a payment method to enable them to carry on paying for a service.
When customers changed their payment method, these were the most common ways they then paid:
Using an overdraft (23%)
Using a credit card (17%)
Using savings (13%)
Taking out a loan (8%)
11% agreed with their provider to take a payment break or to defer a payment, while 11% entered into a repayment plan.