How much does it cost to call 0870 and 0845 numbers?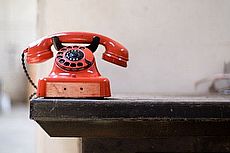 THE cost of making calls to non-geographic numbers - those starting with 0845 and 0870 - has often been a grey area.
In 2015, Ofcom decided to try to clear up the confusion around the cost of calling such numbers.
They wanted to make it clear how much the organisations using them charge, and how much of the cost the phone providers are responsible for.
But even with guidelines that supposedly make the price of calling them simpler, it's not immediately clear how much they actually cost.
Here we offer a comprehensive guide to making calls to non-geographic telephone numbers.
Why the difference?
Businesses often use 0870 and 0845 lines to help them cover costs, or even to generate revenue.
In June 2014, it became illegal for businesses that don't offer financial products to ask existing customers to use 0845 and 0870 numbers to contact them, with 03 numbers being brought in instead.
Numbers beginning 03 must cost no more than a national rate call to an 01 or 02 number, and must be counted in a provider's inclusive minutes.
But new customers, and those calling companies that offer financial services, may still be asked to call the more expensive numbers.
Landline customers with inclusive calling plans can sometimes call 0870 and 0845 numbers free of charge:
BT, EE, the Post Office, Plusnet, Sky, and SSE include calls to 0870 and 0845 numbers in their plans
TalkTalk charge for both 0845 and 0870 calls
Virgin Media includes calls to 0870 with their plans, and charges 0845 numbers at the standard rate
TalkTalk customers may be surprised by the fact that their providers charge for 0845 and 0870 calls.
Before July 2015, TalkTalk customers got calls to both 0845 and 0870 numbers included in their calling plans.
But Sky have improved their inclusive offering, as before July they only included 0870 calls with their plans.
As the name suggests, premium rate numbers are by far the most expensive to call, with charges that can seem surprisingly high.
These types of numbers are often used by television shows, radio stations, magazines and charity organisations - for competitions, donations and voting lines.
The prices may seem unjustified, but it's important to note that people only call or text these numbers out of choice. They will never be required to call a premium line to get in contact with a business or service.
So to avoid racking up huge costs from premium lines, the answer's simple - don't use them.
Phone line scandals
Over the past few years, phone line scandals have left audiences out of pocket, and distrustful of broadcasters, their competitions, and voting lines.
Investigations have been ordered, companies have been sued - and in 2008 ITV was given a fine of £5.67 million by Ofcom.
The fine - the highest ever issued by the regulator - followed an investigation into the channel's abuse of premium rate telephone lines in its TV competitions.
But telephone line scandals continue to occur.
In January 2014, BT was fined £225,000 by Ofcom agency Phonepayplus over the cost of calls to its directory enquiry line, 118500.
Phonepayplus said BT failed to offer transparency to customers over their terms of use. It was also found that BT were dragging out calls to customers in a bid to increase charges.
So Ofcom stepped in to make the cost of calling numbers starting 08, 09 and 118 clearer for everyone.
Splitting the cost
When Ofcom's changes came into effect in July 2015, the headline was that 080 numbers would be free from all mobile phones, regardless of the network they run on.
Previously only a few providers - Three and GiffGaff, for example - allowed users to make calls to 080 numbers using their inclusive minutes.
The other non-geographic numbers now vary in cost depending on two separate charges:
The access charge: the cost per minute, as charged by the network provider
The service charge: the cost per minute, as charged by the organisation being called
It's up to the provider what level they set their access charges at, as long as they're the same for all 084, 087, 09 and 118 numbers.
But if a provider offers both landline and mobile services, they can charge two different rates, one for landlines and one for mobiles.
For example, TalkTalk's access charge for landline customers is 5p per minute - but the access charge for their mobile customers is 30p per minute.
What you'll pay
Depending on phone provider and the organisation you're calling, it should be easier to work out roughly how much a call will cost.
0300 telephone numbers should be included in all free call packages. Otherwise they'll be charged at the network's standard rate - so expect to pay from 10 to 12p per minute from a landline, and between 3p and 45p per minute from a mobile.
The access charges for 084, 087, 09, and 118 numbers will range in price as follows:
| From a landline, per minute | From a mobile, per minute |
| --- | --- |
| 5p (TalkTalk) to 11p (EE) | 20p (TalkTalk) to 44p (EE)* |
*Vodafone will increase their access charge from 23p per minute to 46p per minute from August 2015.
Then customers should add on the cost of the service charge:
| Number | Price |
| --- | --- |
| 084 | Up to 7p per minute |
| 087 | Up to 13p per minute |
| 09 | Up to £3.60 per minute, or up to £6 per call |
| 118 | Unknown - and 118 charges have no cap |
Note the service charge for numbers starting 09 - premium rate numbers. Whether callers are charged by the minute or per call depends on the organisation - but they must make it clear how, and how much, they charge.
Service charges for each type of number are the same whether the caller is on a mobile or a landline - it's the access charge that will make greatest difference to the overall call cost.
People can find out the minimum and maximum call costs they're likely to face using a nifty calculator tool on Ofcom's website here.
User of that service should note that line about the connection fee:
"As well as a pence per minute rate, most landline providers charge a call set-up fee to connect calls, which is typically between 3p and 15p."
But this doesn't apply to certain calls, including those to 08,09 and 118 numbers.
Avoid using those numbers
One way to save money on calling non-geographic numbers from mobile phones is to use an app that allows customers to call for free.
For example, WeQ4U is a free app compatible with iPhone and Android handsets. It lets users call 084 and 087 numbers free of charge by making the phone think it's dialling an 03 number, which is included in call packages.
Landline users can take advantage of sites like SayNoTo0870, which offer crowdsourced geographical alternative numbers. The main drawback is their crowdsourced nature, which means they aren't always reliable.
Finally, if it's a company you deal with a lot - your ISP or energy provider, for example -check the contact numbers for their other departments, which may be cheaper or free.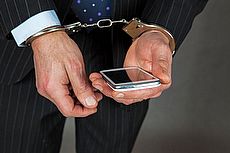 23 November 2017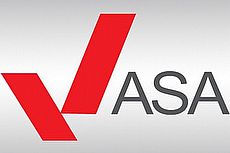 23 November 2017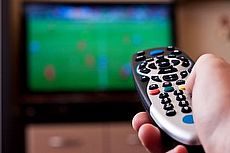 15 November 2017
Follow us or subscribe for FREE updates and special offers