Can you get broadband without a home phone?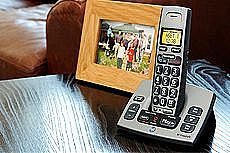 PHONE lines and broadband deals go together like love and marriage.
But as the cost of line rental from the big providers reaches £19 a month, it's a relationship that's beginning to sour.
Going phone free has never looked so tempting - but getting rid of the landline while keeping broadband at fixed line quality is a difficult business. In fact, there are just three ways to do it:
For most of us the only other real option is to cut how much we're paying for line rental: skip ahead to that here.
Home broadband without a phone
Perhaps because of the difficulties, and as fibre broadband becomes faster and cheaper, there's been something of a slowdown in the number of homes choosing to make the jump to relying solely on mobiles.
In 2000, just 7% of homes in the UK had done away with a landline in favour of their mobiles; by 2013 that had risen to 15%. Since then that's stayed fairly stable, hovering up and down between 15% and 16%.
That's not to say that having a landline means we're still using it: every year we make fewer calls with the landline; Ofcom's 2016 Communications Market Report [pdf] shows that the volume of fixed line voice calls dropped by 9.2% from 2014 to 2015.
The year before, each household had made an average of 201 minutes of calls per month, down from 230 in 2013 - an 11.8% fall in call volume.
Younger people in particular find the landline something of an irrelevance. Earlier Ofcom research suggested that just three out of ten 16-to-24-year-olds regularly use a home phone.
It's not just younger people who think home phones are increasingly pointless; four years ago, 65% of Chief Information Officers polled by Virgin predicted that landlines would be gone within five years.
But there are a couple of reason that prediction seems unlikely to come to pass, not least the fact that it's extremely difficult to get home broadband when we don't have a phone line.
We said above that there were just three options. Here they are.
1. Virgin Media without home phone
If we want fast, reliable broadband from a mainstream (read: nationwide) provider, there's only one option: Virgin Media cable broadband.
Virgin Media can offer landline-free broadband because the small part of their network that isn't fibre optic uses coaxial cable - not the copper ADSL lines that some 200 or so other UK ISPs rely on to provide their broadband services.
Even BT Infinity, which is also a fibre broadband service, uses ADSL from the green street cabinet to the house - often known as "the last mile", and part of the reason they require subscribers to pay line rental every month on top of the cost of broadband.
Is it cheaper?
However, even with Virgin Media, going landline free isn't that much cheaper.
Here are Virgin's fibre broadband deals, both with landline (and free weekend calls), and without:
Package
Broadband
Contract terms
Upfront price
Monthly price
Up to 50Mb + Talk Weekends
Up to 50Mb
Unlimited
12 months
£14.99
£32
for 12 mths,
then £40
SuperFibre 50 (no phone line)
Up to 50Mb
Unlimited
12 months
£14.99
£32.25
Vivid 100 + Talk Weekends
Up to 100Mb
Unlimited
12 months
£14.99
£37
for 12 mths,
then £45
Vivid 100 (no phone line)
Up to 100Mb
Unlimited
12 months
£14.99
£37.25
Vivid 200 + Talk Weekends
Up to 200Mb
Unlimited
12 months
£14.99
£45
for 12 mths,
then £53
Vivid 200 (no phone line)
Up to 200Mb
Unlimited
12 months
£14.99
£45.25
Vivid 200 Gamer + Talk Weekends
Up to 200Mb
Unlimited
12 months
£14.99
£50
for 12 mths,
then £58
Vivid 200 Gamer (no phone line)
Up to 200Mb
Unlimited
12 months
£14.99
£50.25
Going without the landline is cheaper, but certainly not by the £19 a month we might expect by ditching line rental.
Furthermore, while Virgin almost always have some kind of introductory deal on for new customers taking more than one service, they tend not to offer similar incentives for their standalone broadband on a regular basis.
In addition, there are other factors which can push up the price.
Fees
Virgin Media now offer a free "Quick Start" set up and installation option for £14.99, but if that's not available, standard installation costs £49.95.
Standalone broadband contracts are at least shorter than those bundled with a phone line, at just 12 months rather than 18.
For more on Virgin Media broadband, see our full review here.
Missing out on offers
We've already touched on this above, but the more services we're willing to take from a provider, the better the new customer offers tend to be.
Here's a range of Virgin's current offers as an example:
What's on offer?
When you join online for:
Need to know:
Money off TV, broadband and phone for up to 12 months + free set up worth £49.95
One of Virgin Media's Big Bundles
Save over £180 on broadband and phone + free set up
Virgin Media broadband
(with a Virgin phone line)
Availability: can I get it?
The big problem with Virgin Media cable, though, is availability. Only about half of the UK can get Virgin Media services, and almost all of that coverage is in large towns and cities.
While they're currently working on their biggest ever expansion project, they don't have any obligation to provide a universal service, and it's just not commercially viable for them to expand to more rural areas.
To find out if Virgin Media are available in a particular postcode area, use the tool below:
Enter your phone number and / or postcode above to check availability in your area.
However, for slightly complicated reasons it's also wise to check on the Virgin Media site.
2. Mobile broadband
Mobile broadband in the dedicated sense seems to have had its day.
Ofcom figures show that after a couple of years staying fairly steady at around the five million mark, the number of dedicated mobile broadband subscriptions reached 5.6 million by the end of 2015.
But households with mobile broadband often appear to use it in addition to their fixed line broadband: the proportion of households relying on a mobile broadband connection as their sole method of accessing the internet dropped from 13% in 2012 to just 6% in 2014.
Signal can be patchy, speeds poor and download limits small, so it's not as reliable as fixed line broadband.
As 4G services continue to roll out, use of mobile broadband to deliver home broadband style services is still being touted as a serious alternative to slow or non-existent services in rural or more than usually densely populated areas.
As it stands, however, the best option is either using a mobile broadband USB dongle/wi-fi modem or tethering a mobile phone.
For more on the currently available mobile broadband packages, see our table here.
To find more on using a smartphone 3G or 4G connection to get a computer online (tethering) see this guide.
3. Smaller ISPs (altnets)
A final option is to go beyond the big national broadband providers and see if a small internet service provider that don't require a phone line is available nearby.
Smaller ISPs can use different technologies such as satellite, fibre to the premises (FTTP, similar to what Virgin Media do) or very local high speed wireless services like Wimax, all of which can usually be taken without a phone line.
Let's take a quick look at those options in more detail.
Satellite
Broadband delivered by satellite never goes near a grounded line so no phone line is required.
However, prices remain high - especially considering that speeds aren't all that great - and download limits are common.
For more information take a look at our full review of Tooway, one of the UK's biggest satellite providers, here.
Local providers
Small fibre and Wimax providers are popping up throughout the country.
The fibre providers offer speeds of up to 1Gb, and because they're pure fibre, there's no need for a landline - but they're incredibly restricted in terms of availability.
Take, for example, the likes of Hyperoptic, who connected their first building in 2011, and Direct Save, who seem to be aiming for both the very cheap and very fast broadband markets.
Both offer ultrafast connections, and for reasonably competitive prices, but they're limited to a fairly small number of buildings or developments each.
Other small ISPs like LN Communications and B4RN have focused their efforts on small villages that have been suffering with poor broadband, while others only supply certain towns, like Gigler in Bournemouth.
Find out more about village projects here, about rural broadband in general here, and the other, somewhat limited, ways of getting superfast and ultrafast fibre all the way to the home here.
To find out if there are any small providers in your area check with the local council; most have a broadband monitoring project in the works.
Cutting the cost of line rental
Finally, those who can't get rid of their home phone line can at least try to dramatically cut the cost.
We've put together a guide to finding the cheapest home phone service here, and one to the cost of getting a new phone line installed or connected here.
These should at least help those stuck with a phone line find the best deals on calls, line rental, and bundling services.