Buyer's guide: Balance transfer credit cards
©iStock.com/TimArbaev
BALANCE transfer deals are a way to turn unwieldy, expensive credit card debts into cheap, manageable borrowing that can more easily be paid off in full.
The 0% deal is the most famous, and the one we'll focus on here, but there are other options available.
Anyone looking at a variety of transfer card deals and wondering where to start should find most of the information here useful - but we'll cover the alternatives when they're most likely to be a helpful option.
Read on or click through to find:
Balance Transfer
Transfer Fee
AA Balance Transfer
0% for 41 months

3.25%

Representative example: When you spend £1,200 at a purchase rate of 18.9% p.a. (variable), your representative APR will be 18.9% APR (variable).


AA Credit Cards are provided by Bank of Ireland UK. AA Financial Services Limited is a credit broker and not a lender.

Post Office Money Balance Transfer
0% for 41 months

3.25%

Representative example: When you spend £1,200 at a purchase rate of 18.9% p.a. (variable), your representative APR will be 18.9% APR (variable).


Post Office Credit Cards are provided by Bank of Ireland UK. Post Office Limited is a credit broker and not a lender.

Halifax Balance Transfer 40 Months
0% for 40 months

1.69%

Representative example: When you spend £1,200 at a purchase rate of 18.95% p.a. (variable), your representative APR will be 18.9% APR (variable).

Search for more 0% balance transfer deals on our main comparison table here.
How balance transfer credit cards work
These deals can be chock full of loopholes, so it's worth taking the time to learn the basics, and understand the terms and conditions, before jumping in.
Here we'll aim to cover pretty much everything from how much can be saved, to how to move the balance, and the potential problems to be wary of.
How much can I save?
Credit cards may be accessible, but they aren't generally a particularly cheap form of borrowing. It's common for interest rates to average around 17% p.a; many - particularly those for credit-builders or newer borrowers - are higher.
Balance transfer credit cards therefore offer people the opportunity to break the cycle of card debt, and work on clearing the principle balance.
For example, imagine a credit card with an outstanding balance of £3,000 and a 16.9% p.a. interest rate. The cardholder decides to pay off £200 a month.
The table below shows where they would be in 12 months if they left the balance on their current credit card, compared to moving it to a 0% balance transfer deal.
| | 16.9% p.a. | 0% deal |
| --- | --- | --- |
| Interest paid after 12 months | £350.98 | £0 (+ £90 fee*) |
| Balance after 12 months | £1150.98 | £890 |
* Note: the balance transfer fee has been calculated using an average fee of 3%.
How long is the 0% period?
It used to be the case that only one or two card providers offered 0% periods of more than a year. Any provider offering up to or longer than two years interest free was highly unusual.
But competition has seen the number of credit cards offering long, and extra long, balance transfer periods, dramatically increase.
Look at the top results in our comparison table - at the time of this update, they were all offering 35 months interest free.
In fact, balance transfer cards offering this kind of interest free period are becoming more commonplace, and the providers are having to find other ways of luring in potential transfer customers.
The longest offer isn't always going to save the most money, especially for those with small or very large balances - more on these below.
But it's important to consider how likely clearing the balance within any introductory period is going to be.
It sounds obvious, but millions of people let their balances lapse and lose millions of pounds in the process.
Another option is to look for a low interest life-of-balance deal, as we look at again below, and in more detail here.
They're not suitable for all balance transfer situations, but as we explain in that guide, they shouldn't be shrugged off in a hurry.
Transfer fees and working out what's cheapest
We mentioned above an average transfer fee of 3%. It's logical to expect credit card companies to want to charge something for offering such a convenient service.
Think of it this way: Balance transfer cards are not meant for additional spending. The wise apply hoping not to add any further debt to their balance - so the card provider faces the possibility that they won't make any revenue from interest payments.
As mentioned above, this often turns out not to be the case - but in the meantime, transfer fees give the card provider a little guaranteed income from their new customer.
And as competition has stretched the length of 0% periods, providers have had to start competing in terms of those transfer fees instead.
What this means is there is now a little more to think about when choosing a balance transfer deal.
An average fee of 3% would cost:
£90 on a £3,000 balance
£150 on a £5,000 balance
£300 on a £10,000 balance
Even 3% of a large debt can become costly in its own right, so being able to cut that by just a third would be a decent saving.
However, as always with balance transfers, caution is imperative here. Take a look at the table above; many of the lowest fees are coupled with demands for a high transfer amount or a shorter 0% period.
The initial saving on a cheaper fee would soon be dwarfed if the debt was still outstanding when the standard interest rate kicks in - and research suggests around a third of us find ourselves in this situation.
But as we've seen, for those able to pay back the debt in a shorter period, opting for a shorter deal with a cheaper fee will save money.
Moving the balance and terms of the offers
Transferring a balance between credit cards is arranged by the new card issuer, who will pay off the current debt and set up the amount on the new account. Balances can be transferred:
When applying for the balance transfer credit card.
Via Internet banking (with the new account).
Via Telephone banking (with the new account).
With forms that may be sent out in the post after the applicant has been accepted for a credit card. These may not be sent out by every card issuer though - so don't wait for them to turn up.
Most balance transfer deals have set transfer windows, in which holders need to move the balance to qualify for the 0% rate.
They can be as short as the first 30 days from the account opening, or for as long as 90 days from opening. As the windows vary, and missing one can make a substantial difference to the cost of the debt, be sure to check.
People with debts on several credit cards can transfer them all to one balance transfer credit card, providing the total transfer amount falls within the card's given credit or special offer limit.
Every balance will incur a transfer fee - but because the fee is calculated as the percentage of the total amount being moved, it doesn't cost any more to move the same total amount from one or multiple accounts.
For example, two people are transferring £3000 to new cards, each with a 3% fee:
Person 1
3% fee
Person 2
3% fee
£3,000 from Card A to Card B
£90
£1,500 from Card A to Card B
£1,000 from Card C to Card B
£500 from Card D to Card B
£45
£30
£15
Total transfer fee
£90
Total transfer fee
£90
Paying off other debts at 0%
Products known as super balance transfer or money transfer credit cards allow people paying interest on overdrafts to save money in the same way as they can with a high-interest credit card debt. However, fees are often higher.
They basically allow up to the 0% credit limit of the balance transfer card to be used to fund a current account, rather than paying off another credit card as is the case with most standard balance transfer offers.
Being able to move the 0% balance to a current account can be useful for repaying overdraft debt, as well as other small loans. Additionally, for the brave and clever only, these cards are also the ones used for stoozing.
We've covered this area of balance transfer deals in more detail in this knowledgebase FAQ on transfers to a current account.
Balance transfer offers to be wary about
There are a few credit card deals out there that are perhaps a little disingenuous.
Rewards for transferring a balance: this can be a nice added extra - but only if you don't become tempted to spend on the card for more rewards until the balance transfer is repaid. It's also crucial to bear in mind that the rewards shouldn't be chosen over a better balance transfer deal.
For example, in November 2011 Barclaycard released a deal promising 11% cash back on purchases when cardholders transferred a balance to the card.
However, not only was cash back earning severely restricted, cardholders ran the risk of ending up paying interest on their spending.
0% purchase periods: while less of an issue nowadays for the same reason as spending requirements, 0% purchases deals offered with balance transfers should be approached with caution - more on that below.
Apart from increasing card debt, unless the 0% purchase and transfer portions of the deal last the same length of time, it can be tricky to avoid interest entirely. See details of this MBNA promotion or these ones by Lloyds TSB and Halifax for more information.
Spend requirements: these have almost disappeared since the change in allocation of payments law. But they used to require cardholders to make purchases when opening an account (for example, £500 in the first three months) in order to lengthen the 0% balance transfer period.
This resulted in purchases on the account accruing interest, while payments only went towards the cheaper balance transfer.
Potential Problems
Cash withdrawals and purchases
Balance transfer cards haven't traditionally been that good at multitasking.
Now, though, credit card providers always put payments made to an account towards the balances with the highest interest rate first. So that means making a purchase or cash transaction while using a balance transfer credit card is perfectly ok, right? Maybe not...
Paying back in full: although higher rate balances are paid off first, this doesn't mean that interest can be avoided altogether.
Credit cards are only completely interest free when the balance is paid in full. It's pretty much impossible, therefore, to avoid incurring some interest - and where balance transfer cardholders are concerned, this goes against the whole point.
Which rate is 'higher'?: Note that credit card providers also have different definitions regarding which part of the card balance counts as having the "higher" interest rate.
Some class the interest that would be incurred by the transferred balance as higher than, say, that resulting from the (lower) purchase balance - even if both have a 0% promotional period.
Our full guide to payment allocation goes into this in more detail.
High interest and fees: cash advances often attract much higher interest rates than traditional purchases - especially on cards offering 0% deals. They're also subject to handling fees. Both will add considerable expense and slow down the process of trying to pay back debt.
Losing the promotional rate
The terms and conditions of most 0% transfer deals are quite specific: miss a minimum payment and the promotional rate will vanish.
Around a fifth of balance transfer account holders have seen their 0% rate removed after breaking one or other of the terms of their credit contract - usually for missing or being late with a payment.
Setting up a direct debit to cover at least the minimum payment every month should help avoid that pitfall - but that won't help the small proportion who go over their card's credit limit.
Find out what the minimum requirements for keeping the 0% rate are, and stick to them. Being moved back onto the standard interest rate could work out very expensive - and missing payments will affect credit ratings, making it even more difficult to find a replacement deal.
Very large balances
Sometimes the longest 0% balance transfer deal available is still too short: the credit card debt to be moved is just too large, or the amounts the cardholder can afford to pay back each month are too small to clear the debt within the terms of the 0% deal.
Where it's not possible to make large enough payments to clear the balance in full before the 0% period ends, it's time, once again, to consider life of balance transfer credit cards.
These offer low rates on balance transfers until the amount is repaid in full - so cardholders don't have to worry that the low rate on the debt will end before they can repay it.
Accessing the deals
Poor history and balance transfer alternatives
One of the big problems with balance transfers is that, even though they're sold to break the back of high interest debt, they are very often premium deals that demand applicants have a good to excellent credit rating.
People concerned that their history won't be up to scratch, fear not: there are options out there.
There are even balance transfer cards out there specifically for people who need to strengthen their credit scores.
Again, to see some of the deals available right now take a look at the table above.
Another option that isn't listed above is the balance transfer deal only made accessible to existing customers.
We've covered this in more detail in the knowledgebase: balance transfers for existing customers.
Problem debts
Finally, balance transfers are designed to help tackle debt, but there are real limits to what they can achieve.
People whose debt is becoming unmanageable, or who can't see the light at the end of the tunnel, would likely find it well worth contacting a not-for-profit advice body such as StepChange (CCCS), National Debtline or Citizen's Advice.
Find more information on what the different free debt advice services offer, and how to get in touch in this guide.
They're there to offer help on issues just like this, and can offer free and impartial advice.
0% or life of balance transfer credit card: which saves more?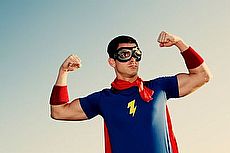 Super balance transfer credit cards
Guide to low interest rate credit cards
Follow us or subscribe for FREE updates and special offers