Can I balance transfer to a current account?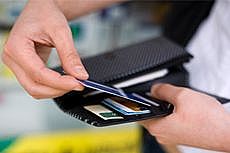 ©iStock.com/flyfloor
"Can I use a 0% balance transfer credit card to pay off my overdraft interest-free?"
Simply put yes.
Some credit cards do allow money or, rather, credit to be moved directly into a current account. And some providers offer 0% interest on these types of balance transfers for a limited period of time.
However, money balance credit card deals can be harder to come by, and harder to get accepted for, than most.
Keep reading to find one, or for more information skip ahead to our step-by-step guide to making a money balance transfer.
Find the best deals for 0% transfers to current accounts
Here's three of the best money balance deals on offer at the moment:
Money Transfer to Current Account
Transfer Fee
Clubcard Balance Transfer
0% for 38 months

3.94%

Representative example: When you spend £1,200 at a purchase rate of 18.94% p.a. (variable), your representative APR will be 18.9% APR (variable).

Clubcard Money Transfer
0% for 38 months

3.94%

Representative example: When you spend £1,200 at a purchase rate of 18.94% p.a. (variable), your representative APR will be 18.9% APR (variable).

MBNA Platinum 38 Month Balance Transfer
0% for 38 months

4%

Representative example: When you spend £1,200 at a purchase rate of 19.9% p.a. (variable), your representative APR will be 19.9% APR (variable).

Search for more 0% balance transfer to current account deals on our main comparison table here.
As we said, however, there aren't too many of these deals around so it's worth searching a little harder than you might with other offers.
Finding deals pro tip 1:
keep an eye on these providers
The following companies are particularly well known for offering a good range of 0% money balance deals:
MBNA
MBNA credit cards have offered various money transfer deals at zero interest in the past few years even while their business was for sale.
MBNA All Round credit card (Go to provider

»

)
0% balance transfers for 28 mths (2.49% fee)
0% money transfers for 28 mths (4% fee)
Representative example: When you spend £1,200 at a purchase rate of 19.9% p.a. (variable), your representative APR will be 19.9% APR (variable).

Virgin Money
Virgin have one of the most extensive ranges of money balance deals.
Tesco Bank
Tesco Bank are relative newcomers to the business but offer some pretty good deals.
Finding deals pro tip 2:
check that small print
The providers we've listed above are doubly unusual because not only do they routinely offer money transfer cards, but they make it plain that they do in their product lists and menus.
With most card issuers, money transfers are poorly advertised, tucked away on an inside page or in the small print.
We go to considerable lengths to ensure that the information on our site is accurate, but if it's not entirely clear that a money transfer facility is available with a specific card check with the provider before signing up.
How to make a money balance transfer
Money transfers work in a similar way to normal balance transfers, where the balance is moved to another card as this guide explains in more detail. But that doesn't mean they're exactly the same.
Here's how the process works, in three steps:
1. The card application
Before making an application for a specific money transfer deal it's worth being aware of two things: the kind of credit history required to apply and the fees involved, both of which could make a particular card a better or worse deal.
Application criteria: Although Capital One have been known to offer limited money transfer deals for those with low credit scores, money balance transfer cards are notorious for being marketed towards people with a good to excellent credit rating.
For this reason it's worth carefully checking application criteria and even taking some precautionary measures, like checking our credit reports - more information here - for insight into what lenders will see on application.
Find out more about balance transfer options for those with damaged credit histories in our full guide to the subject.
Transfer fees: The other thing we really need to be aware of are the fees which, along with the 0% period - see below - will determine whether the offer is a good deal.
Although money transfers tend to come with higher fees than those charged on other cards, it is now possible to find some offering lower rates, such as the Virgin card listed below.
In general though, as there's not as much competition in the money transfer market, fees of around 3% to 4% remain the norm.
Bearing this in mind, it may not be financially worth it to make a transfer in the first place.
Of course, this depends on the overall balance and the reason behind making a transfer to a standard bank account in the first place. See this guide for the many reasons that people choose to do so as well as some possible alternatives on offer if fees are too high.
2. The money transfer application
Once a successful application is made, it's time for another application: the money transfer.
We can't stress this enough: it is vital to make sure we "transfer" the money under the correct deal.
Most card providers allow their customers to make the transfer using online banking and should have it specified as a separate option from a normal balance transfer.
If that's not possible, call up to request the transfer instead. Under absolutely no circumstances should anyone looking to fund their current account with one of these (or any other) credit cards withdraw the money as cash.
This is a cash advance rather than a transfer, and most credit cards charge high rates of interest on such transactions. There's more on the dangers of using credit cards for cash in this guide.
When making a money transfer using telephone banking, simply ask for something along the following lines:
I want to make a 0% money transfer
I'd like to transfer £X from my card to a current account
Can I make a money transfer from this account please?
If the credit card provider is offering a money transfer under a special promotion or introductory deal, make sure to mention that as well.
Note that some credit card providers specify that the transfer can't be made to any old current account, insisting that it can only be made to one in the same name as the credit card.
3. Paying off at 0%
Outside of the introductory period the balance on the card will be subject to the standard interest rate, which is typically very high, around 18%.
It's therefore imperative to make sure any outstanding balance is paid off within this time frame to avoid interest, especially if we carried out the money transfer to counteract high interest on an overdraft or loan in the first instance.
Of course, cardholders can simply transfer the balance to another 0% interest card deal to give them even longer to repay the outstanding debt (find out more about this here).
Yet anyone going down this road would need to be sure they'd get accepted for another card first and even if they did they'd once again have to pay upfront fees to transfer a balance.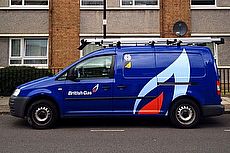 21 November 2017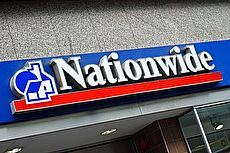 16 November 2017
13 November 2017
Follow us or subscribe for FREE updates and special offers