Is £1,170 really the 'poor credit premium'?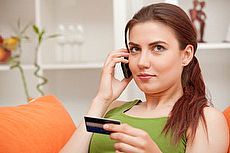 PEOPLE with poor credit scores could end up paying thousands of pounds more for basic services, a report released this week by Aqua credit cards claims.
The study, which bases its findings on estimated expenditure on energy, car finance, mobile phone bills and other services, estimates that a middle income household with poor credit history will have to spend £1,170 a year more than an equivalent home with a good credit rating.
"Simply put," said Dr John Glen, a senior lecturer at Cranfield School of Management who carried out the research, "having a poor credit rating is costing UK households billions of pounds each year."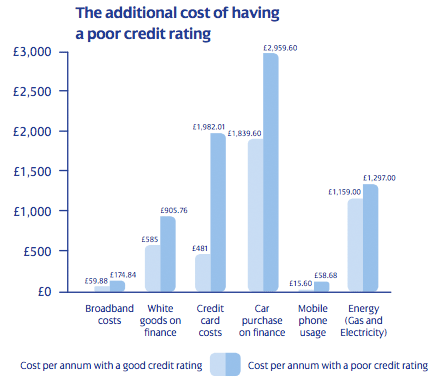 SOURCE: Aqua report 'The Cost of a Poor Credit Rating' available here
However, while people with poor credit undoubtedly pay more to borrow and may find access to some services restricted, the study makes some surprising assumptions about just how much borrowing the average middle income household will do and how often they'll be rejected for products or services.
In addition, Aqua say that their results highlight "the cost of having a poor credit rating and the importance of looking after it" and suggest that their poor history credit cards should play a key role in helping to repair the ratings of those with credit problems in their pasts.
That's not a conclusion everyone will agree with: in fact, many fear that high cost credit often leads to ongoing credit problems and, therefore, hurts scores more than it helps.
£1,170 more: really?
Credit scoring is one method lenders use to assess the risk of potential new customers, shield themselves from those who are unlikely to repay and offer more generous loans to lower risk borrowers.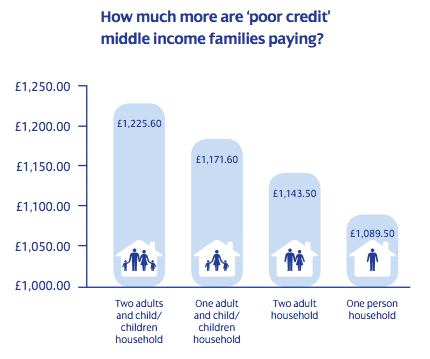 SOURCE: Aqua report 'The Cost of a Poor Credit Rating' available here
The central problem with the study is that it is forced to split its imaginary households into 'good' and 'poor' credit ratings, as shown above.
Credit scoring is a continuum and few people will find themselves effectively 'blacklisted' from any products which require a credit check.
So, for example, the study assumes that households with poor credit ratings will be unable to get a pay monthly phone contract and will have to pay more for PAYG instead.
But in the income range the researchers claim to be looking at - between £19,240 per annum (£370 per week) and £25,480 per annum (£490 per week) - that seems quite unlikely.
Credit scores:
find out more
The report also estimates that an average household will buy a number of white goods and electronics and finance them either at 0% APR for 12 months, in the case of the 'good credit' households, or 35% APR over a 36 month period, in the case of the 'poor credit' households.
It's likely that some households with poor credit would choose to do this, having few other options for borrowing, but the study offers no actual figures on how many people actually do borrow like this.
Likewise for car finance, where the cost difference is based on averages provided by carloan4u, a comparison site, rather than actual borrowing data.
It also makes some odder assumptions: it is assumed that poor credit households would take a one month contract option when taking up broadband services.
But the provider chosen, Plusnet, doesn't do credit checks with or without a contract, as far as we're aware. The researchers are right that no contract and one month broadband contract options, see more here, are more expensive, but there's no reason that those with poor credit would be more likely to take them.
All in all, while it would be great to see the real cost of having a poorer credit rating in pounds and pence, we're not seeing it very clearly through this study.
And if the poor credit problem is more murky than it first appears, so is the study's solution: using high cost credit to repair scores.
High cost credit and scores
Credit card providers like Aqua, owned by SAV credit, and Vanquis, owned by Provident Financial, have grown by extending borrowing to more risky consumers, less likely to get credit in the mainstream since 2008.
In 2009, a million Britons applied for a Vanquis credit card, the equivalent of 2,700 applications a day.
But 'credit rebuilding' deals have been met with scepticism from some.
A 2011 Barnardo's report concluded that, "Expensive credit, being sold with the promise of improving credit ratings for those with thin or poor credit histories, could in fact trap people into long term reliance on high cost credit."
Currently, however, some people with poor credit have few other options to repair damaged histories, though that needn't be the case.
A study of 50,000 homes concluded that about 30% of social housing tenants would have better credit worthiness if rent payment data was shared with lenders, for example.
Poor credit pessimism: no bad thing?
Having said that, however, Aqua's attempt to spread a little poor credit pessimism might be no bad thing.
A 2008 study published in the Journal of Consumer Affairs found that consumers are far more likely to overestimate their credit worthiness than underestimate it.
32% of the study's cohort thought their score was better than it actually was.
This group was less knowledgeable about financial matters in general and, interestingly, more likely to ascribe their knowledge to financial problems in their pasts.
Just 4% of the participants thought their credit score was poorer than it actually was.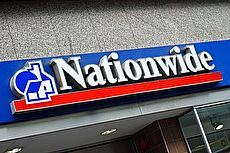 16 November 2017
13 November 2017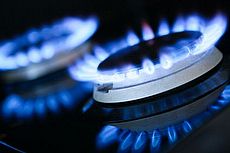 8 November 2017
Follow us or subscribe for FREE updates and special offers