The ad published and broadcast in October 2018 claimed TalkTalk's wi-fi hub offered a better signal than other providers.
Following investigation, ASA found their claims couldn't be effectively proven and ruled similar ads shouldn't be used in future.
TalkTalk were also censured in March for an advert that appeared in August 2018 and claimed they were the only major provider to guarantee no mid-contract price rises.
That ad was also banned by ASA.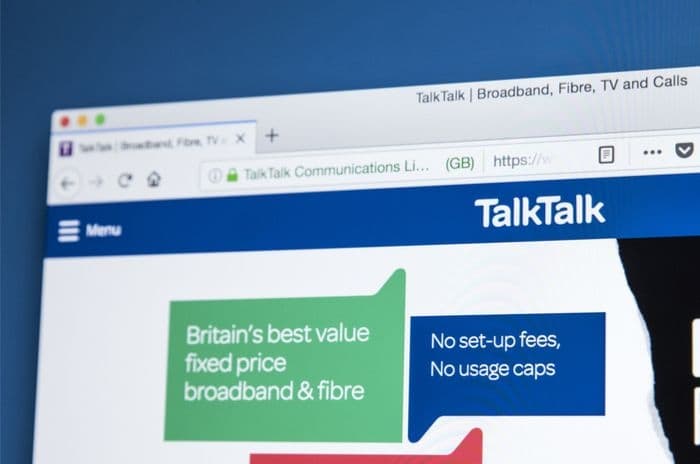 Credit: chrisdorney/Shutterstock.com
What did the ad say?
TV and radio ads broadcast on 16 October 2018 claimed the TalkTalk Unlimited Fibre package came with a wi-fi hub providing a signal that couldn't be beaten by other major ISPs.
The claim was repeated on TalkTalk's website, and BT referred the matter to ASA after challenging whether it could be substantiated.
TalkTalk's defence was twofold, as they expressed their belief customers would understand the hub offered a practical signal across the home rather than offering a signal that simply stretched further.
They referred to independent testing conducted by a telecommunications consultancy which found the performance of their hub was significantly better than hubs used by Virgin Media, Sky, Plusnet and Vodafone.
While they conceded the evidence that their hub was better than BT's was slimmer, they said a comparison of all results demonstrated a small advantage.
BT took issue with this and ASA agreed with their assessment.
'Insufficient' evidence
ASA sought guidance from regulator Ofcom to check whether the testing was enough to back up the claims.
However, the testing only took place in one test house, and that the location didn't demonstrate conditions of typical use in customer homes.
The level of interference, for example, was tested with only one co-channel wi-fi network and no forms of non wi-fi interference. ASA concluded this was unrepresentative of the typical home.
They also found routers were only positioned facing one direction during the testing, and that no recording of interference had been made to verify the claims.
ASA therefore ruled the ad must not appear again in that form, and the claims about unbeatable signals must not be made in future when based on inadequate testing.
Recurring theme
This isn't the first time TalkTalk have been censured by ASA for a misleading ad, with a ruling in March rebuking them for claims about mid-contract price rises.
In the ad, which appeared on TV and online, they suggested no other major ISP offered no guaranteed rises, but Plusnet complained they were also a major provider and their stance was ignored by the TalkTalk ad.
ASA agreed with Plusnet, backing up their decision with Ofcom's labelling of Plusnet as a major provider in 2017.
However, as we've discussed previously, ASA's rulings lack real impact by simply warning providers not to show ads again in their existing form and warning them about their advertising conduct in future.
Hyperoptic published an audacious ad framed as a BT contract in 2017, which was designed just months after they'd had a similar advert banned.
With ISPs using ASA's rulings more as friendly guidance than legitimate guidelines, it can seem unclear what impact they have on the behaviour of companies.
Broadband providers seem to be operating under the philosophy that no publicity is bad publicity, meaning that ASA could even be providing a commercial service through their toothless response to guideline breaches.