Instead, the Government has said it will achieve nationwide gigabit capable broadband "as soon as possible", falling short of giving an exact target at this stage.
Their broadband legislation proposals focus on the access to tower blocks and other buildings we reported on last week.
However, with the Government having no majority in parliament and the possibility of a General Election on the horizon, it remains to be seen whether their proposals will come to fruition.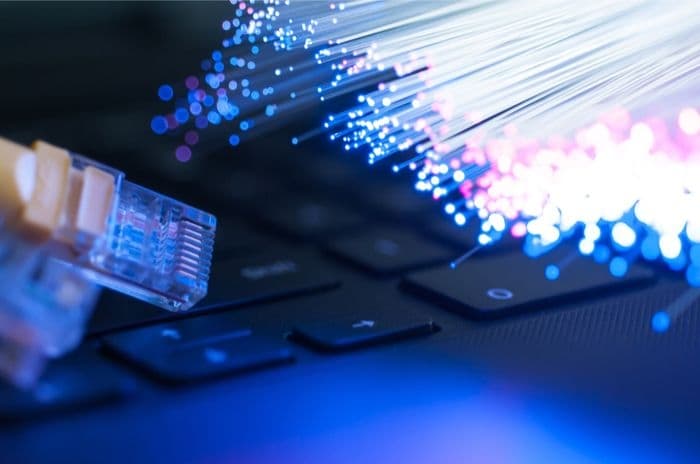 No pledge on timetable
Prime Minister Boris Johnson made headlines during the Conservative Party leadership campaign when he said that his predecessor's plans to roll out full fibre broadband nationwide by 2033 was unambitious.
He suggested the date of 2025 (the target date for delivering full fibre to a minimum of 15 million homes) should instead be used for the nationwide roll out of full fibre broadband.
This idea, however, was missing from the Queen's Speech and the additional documentation supplied by the Government, with a pledge simply to deliver full fibre to the nation "as soon as possible".
While this does ostensibly seem like the proposals have been watered down, it's worth noting that laying expensive fibre optic cables is not the only way of delivering fast broadband to remote locations, with Three becoming the first network to offer 5G home broadband services over the summer.
Schemes like this, coupled with Virgin Media's plan to deliver gigabit speeds over copper cables, mean that simply rolling out full fibre in the form of fibre optic cables may be unnecessary and expensive.
Planning reform
Broadband companies have been critical in the past of the Government's lack of action on planning reforms which would make gigabit broadband connections easier to install.
Confirmation of the proposals to improve access to tower blocks is welcome, and the Government's proposals also say they will ensure all new homes are built with fast and reliable internet.
This will involve amending the Building Act to require all new build developments to support gigabit broadband connections.
It also states that developers will be required to work with broadband companies to install such connections in new builds, although it does suggest there will be a cap to these costs.
While these proposals have been welcomed by the broadband industry, it remains to be seen how they will work in practice.
No new money for broadband infrastructure was announced as part of the Queen's Speech, although the date of the next Budget was confirmed as Wednesday 6 November, so we may see more spending commitments then.
Will this happen?
Many commentators have labelled the Queen's Speech this year as irrelevant since the Government doesn't have a majority in the House of Commons and a General Election may be called imminently.
That said, improved broadband infrastructure is not a politically contentious topic in the sense that all parties recognise the importance of broadband connectivity for both domestic customers and businesses across the UK.
So, if there is a change in Government in the coming months, it's unlikely that full fibre broadband targets will be ignored. In fact, commitments may even be strengthened by all sides fighting an election.
For the average householder with speeds of 50Mb and above (54% of properties according to the most recent Ofcom figures), all this talk of gigabit broadband may seem irrelevant to our everyday lives.
Even so, increased connectivity through gigabit broadband remains a core infrastructure project of Governments both in the UK and elsewhere.
Find out which of the fastest broadband providers are most widely available in our dedicated guide.
Search for a fast broadband package using the free Choose broadband comparison tool.