Four key barriers to internet use were identified in the survey: lack of interest, lack of knowledge, privacy concerns and financial barriers.
It also found that perceived risks of using the internet are stable or declining, including the reported risk of malware and viruses decreasing.
This survey uses a different sample demographic than other similar reports, including more non-workers and older people.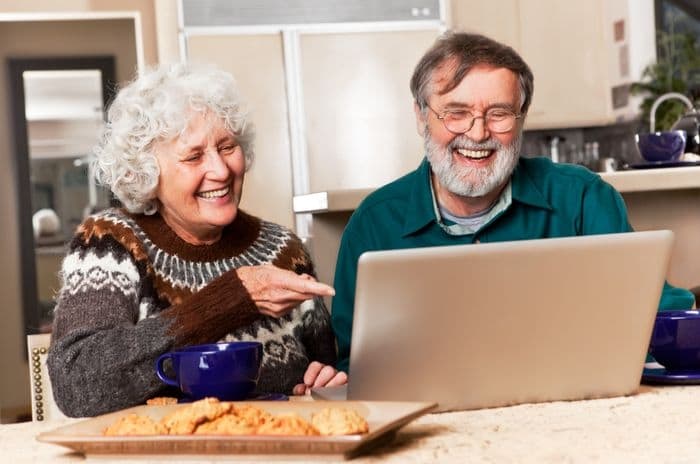 Lack of interest
Of the respondents who said they did not use the internet, 'lack of interest' was cited as the primary reason, with 69% highlighting this. This figure is down from 82% in 2013.
Other common reasons were 'lack of knowledge', with 18% highlighting this, and 'privacy concerns', which were raised by 10% of respondents.
72% of non-users said that it is often easier to do things without technology, while only 29% agreed that technology is making things better.
OII also analysed non-internet use is relation to annual incomes, finding 40% of those who didn't use the internet had incomes below £12,500.
While the latest figures from the Office of National Statistics (ONS) put non-users at only 7.4% of the population, it's worth pointing out those figures are extracted from the Labour Force Survey which necessarily discounts the representative sample looked at by OII.
Digital exclusion is a problem for the elderly and vulnerable, especially as many benefits and services are only accessible online. This could mean people are missing out on vital services due to their lack of internet use.
Earlier this year, Government funding was given to create smart homes for older and disabled people in West Essex to try and combat loneliness and combat digital exclusion.
Read more about the causes of digital exclusion in this guide.
The Government has also extended the Better Broadband scheme to ensure all homes can access minimum speeds of 2Mb until the end of 2019, and appointed BT and KCOM as universal service obligation (USO) providers from 2020 onwards.
Declining risks
Internet users reported that they thought the risks of internet use were either stable or declining, with only 52% highlighting concerns about malware and viruses in comparison to 69% in 2013.
This corresponded with the number reported receiving malware or viruses, dropping to 12% from 30% in 2013.
One interesting statistic in the report is that the number of people who acted to protect themselves against malware or viruses had fallen to 33% in the latest survey, down from 76%.
However, 91% think they should protect their credit card details online, an increase of 1%. Incidences of having credit card details stolen have remained static at 6%.
The report found that other negative experiences online have remained comparatively static. Only 11% (down from 12%) believe a product was misrepresented while a static 11% had received obscene or abusive emails.
Privacy concerns
In the section on privacy, OII analysed perceptions of internet privacy between users and non-users to see if there was a digital divide.
52% of users agree that the internet is a threat to privacy (up from 47%), specifically highlighting the need to protect their contact details (39%), keep medical issues private (31%) and keep shopping or purchases private (26%).
However, non-users are 20% more likely to be concerned about privacy issues with 72% of non-users saying the internet threatens privacy.
A fresh element of the 2019 survey examined attitudes to targeted advertisements. 68% of respondents said they were either not comfortable or not comfortable at all with being tracked for targeted advertisements.