From now until November, new customers signing up with TalkTalk will enjoy reduced prices on broadband-only and broadband and TV packages, which include their Faster Fibre Large plan.
This is an extension of the deal originally launched in early September, which sees TalkTalk's top-tier broadband plan, offering superfast speeds of 63Mb, for just £25 per month.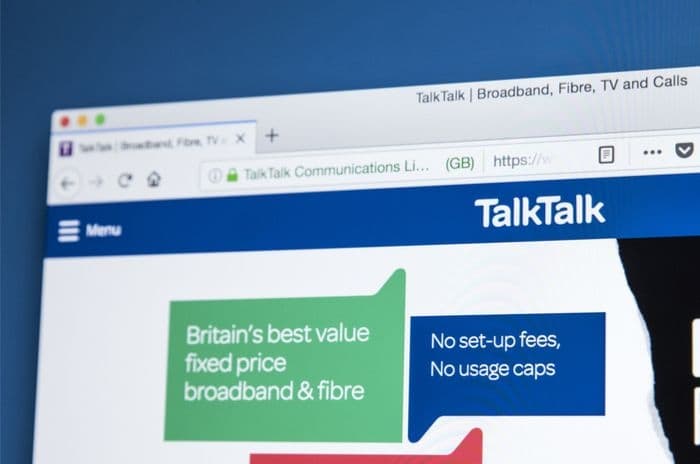 Credit: chrisdorney/Shutterstock.com
More broadband deals
The latest series of deals includes discounted prices on other services, such as TalkTalk's basic broadband package. Fast Broadband, with average speeds of 11Mb is available on a 12-month contract for £17.95. It's a slight increase from the price they offered on this plan earlier in the year but still ranks as one of the UK's lowest priced broadband plans.
Customers can enjoy these discounted prices for a minimum of 12-months or opt for a longer 24-month contract. It's slightly more expensive but since TalkTalk offer fixed-price contracts they'll get a secure, low-cost plan for an additional 12 months for just £3 extra per month.
The total cost comes to £480, which is significantly cheaper than similar packages offered by competitors. Sky's Broadband Unlimited and BT's Unlimited Broadband come to total costs of £609.95 and £742.75 respectively.
Both the 63Mb and 36Mb Faster Fibre plans are available on 18-month or 24 contracts. With the longer contract customers get a much cheaper overall price than when going with a rival provider. The 36Mb plan over 24 months costs £573.95 while Sky's 36Mb plan costs £693.89 over the same period.
To help customers save even more, TalkTalk are waiving set up fees. Although a postage cost of £9.95 does still apply.
TV deals
The TV packages available with both basic and fibre broadband plans are also available at reduced prices.
Customers can sign up for Fast Broadband with TV for just £23.95 for 12 months. This includes a free TV box too. Fast Broadband with TV Plus is available for just a few extra pounds per month although there's a £25 charge for the box with this deal.
Faster Fibre with TV Plus is available for £31.50 for 18 months. With TV Plus packages, customers get the TV Entertainment plan, worth £8 per month, which grants access to 30 premium channels including Sky One, Sky Two, Comedy Central and MTV.
TV Plus customers also benefit from a more advanced TV box that allows them to record live TV, hence the additional charge.
For more information on TalkTalk's TV packages and their features check out our full guide.
What else is included?
Alongside low-cost prices, TalkTalk have recently upgraded many of their services to tempt new customers, with many packages including free or affordably priced extras.
All of TalkTalk's broadband plans include unlimited downloads as standard. They also come with a fixed-price guarantee that lasts the entire duration of the contract length, protecting customers from price increases.
All plans include landline rental although no free talk time. However, TalkTalk are currently offering discounted rates on phone packages too. Unlimited UK Calls are available for £7.50.
Customers who sign up for one of TalkTalk's fibre broadband deals will benefit from the new Wi-Fi Hub free-of-charge. Those on Fast Broadband plans will get the Super Router for free or can upgrade to the Wi-Fi Hub for an optional charge of £30.
TalkTalk also offers flexible monthly TV add-ons. Unlike rivals Sky and Virgin, who tie customers into additional channel subscriptions long-term, with TalkTalk TV customers can add Sky Cinema, Sky Sports and other premium channel packages for a minimum of 30 days.
The Fast Broadband-only and TV offers are available from now until 1st November and the Faster Fibre-only and TV deals expire on 18th November.