WHILE rival providers hook customers with juicy offers that only last for the first few months of their contract before the cost spikes, TalkTalk have embraced a fixed price approach with their latest batch of broadband deals for 2018.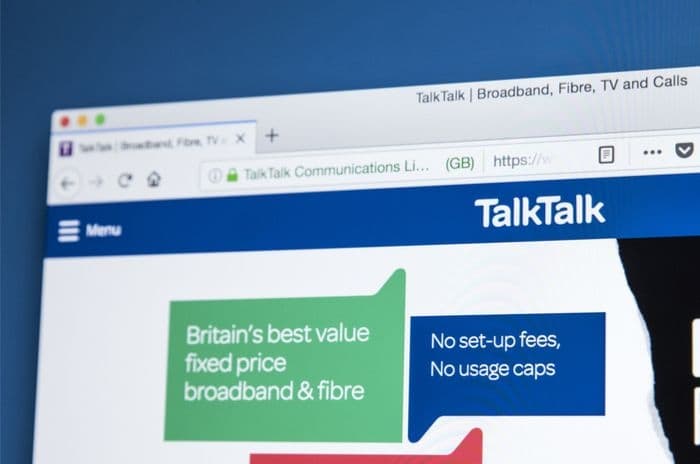 Credit: chrisdorney/Shutterstock.com
Customers willing to commit to a 24 month contract can sign on the dotted line safe in the knowledge that there are no price rises on the horizon.
Marketed as being 'Britain's best value broadband' when compared with competing packages from BT, the current sale cuts more than 25% off TalkTalk's usual monthly fees.
Prices start at £18.95 for the 17Mb service and every bundle includes line rental and setup as part of this cost. TalkTalk TV costs extra, but with debate over cord-cutting in UK households raging at the moment this won't matter to everyone.
Fixed for good
For people with a tight monthly budget, a fixed price broadband bundle will sound attractive. And TalkTalk boast savings of up to £329 against equivalent packages from rivals.
Contract lengths of 12, 18 and 24 months are available, with the current sales making the shorter deals more cost-effective. Act quickly to snap up these offers before they are gone.
Lots of inclusive features are available within the fixed monthly fee, with no usage caps on the broadband and a free 'Super Router' which boasts extended in-home wi-fi coverage.
New privacy capabilities mean that blocking nuisance callers and unsolicited telemarketers is straightforward, although with landline use falling this may be less relevant to modern consumers.
Going for fibre
Faster speeds come at a higher price and TalkTalk's fibre broadband packages start at £25 for up to 38Mb and £30 for up to 76Mb.
Fibre broadband is essential for multi-user households where streaming, gaming and downloading can put strain on a connection during busy periods.
TalkTalk rely on the same infrastructure as BT and Sky, so consumers that have coverage in their area can make the switch with ease.
The best 'Faster' fibre deal expires on January 25th and is claimed to be £257 cheaper than BT over the course of the 24 month contract.
Find out more about the benefits of fibre broadband in our handy guide.
TV add-ons
The most affordable fixed price broadband and TV bundle offered by TalkTalk is currently priced at £26.95 a month, with the only the £25 one-off cost of the TV Plus Box powered by YouView to pay on top of this.
All the usual standard and high definition Freeview channels are offered, along with 13 premium channels including six from Sky.
On-demand and catch-up services are par for the course, while viewers can record 180 hours of shows and movies direct from live broadcasts.
TalkTalk's TV packages are flexible without being groundbreaking. Customers who want access to premium sports and movie channels will need to pay extra, with the same true of subscription-based streaming services like Netflix.
Rocky ground
As tempting as TalkTalk's latest offers might seem, it's worth noting that they topped the latest Ofcom rankings of the nation's most complained-about broadband providers.
In response TalkTalk blamed a serious shake-up to their call centres for this spate of dissatisfaction amongst customers. They said that things are set to improve in 2018 as their new support infrastructure settles in.
At the other end of the spectrum, Sky were the provider with the fewest number of complaints on average, which is arguably more important to consumers than broadband bargains alone.
There's a rundown of broadband customer service quality in our guide here.
Swings and roundabouts
In the past TalkTalk have taken flack for their high line rental charges and other unexpected extra costs, but the fixed price overhaul of their packages could attract customers looking for a simpler life.
The biggest bonus is that these deals are available to new and existing customers alike, so there is no need to switch to take advantage.