ALMOST ten million Brits have "cut the cord" on either their subscription TV or landline services in the past 12 months, according to a new survey of 3,000 UK adults from Hyperoptic.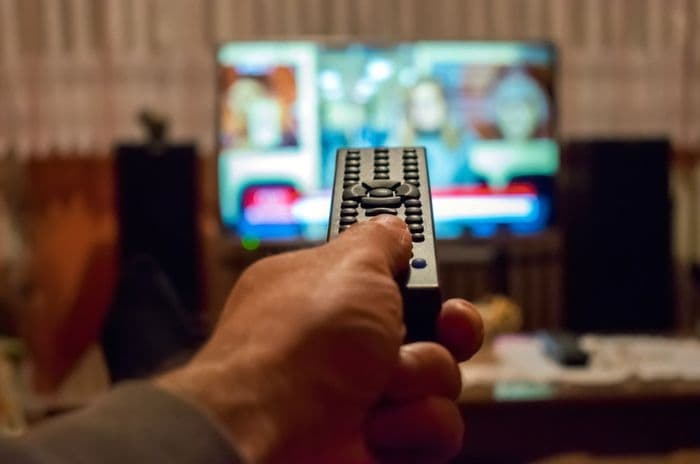 Credit: Goran Petric/Shutterstock.com
The survey found that 15% of British people had moved away from "triple-play" services in the past year, and that a further 18% were planning to end either their TV subscription or line rental in the next 12 months.
Taken at face value, this would mean that 33% of the UK population - or around 21.6 million people - will have discarded either a landline or a paid TV service by the end of 2018.
However, aside from neither figure being remotely borne out by more reliable data on media use gathered by Ofcom, Hyperoptic's study also exaggerates more generally the rate at which customers are moving away from TV subscriptions and landlines.
Value for money
Hyperoptic are no stranger to criticising the kinds of services and providers they're competing with, having sent out flyers last month that were presented as if they were from BT.
Well, now they've launched a PR offensive against unnecessary line rentals and underused TV subscriptions, with their survey outlining a number of reasons as to why 15% of Brits had cancelled either a TV subscription or a landline in the past 12 months.
49% didn't believe they were receiving value for money
28% felt their broadband service was good enough to stream TV via the internet
23% were driven by the improved quality of paid-for streaming TV content
From this, they drew the conclusion that cord cutting is becoming more common because more customers feel their TV (and landline) services just aren't good enough.
Their Chief Customer Officer, Steve Holford, said, "By cutting the cord, Brits are making it absolutely clear that they want and deserve better value from their providers - why should they pay for services they don't want or need?"
9.8 million?
However, despite these conclusions, and despite a Relish poll from last year also finding that 60% of customers take landline only for broadband, it's unlikely that cord cutting is quite as common as Hyperoptic claim it is.
For one, when the 15% figure is extrapolated to the UK population as a whole, it suggests that 9.8 million people cut the cord in the past year.
This is a massive number. Not only is it so large as to be implausible, but according to data compiled by the Broadcasters' Audience Research Board (BARB), the number of households receiving pay digital satellite TV (e.g. Sky) was basically flat between Q2 2016 and Q2 2017.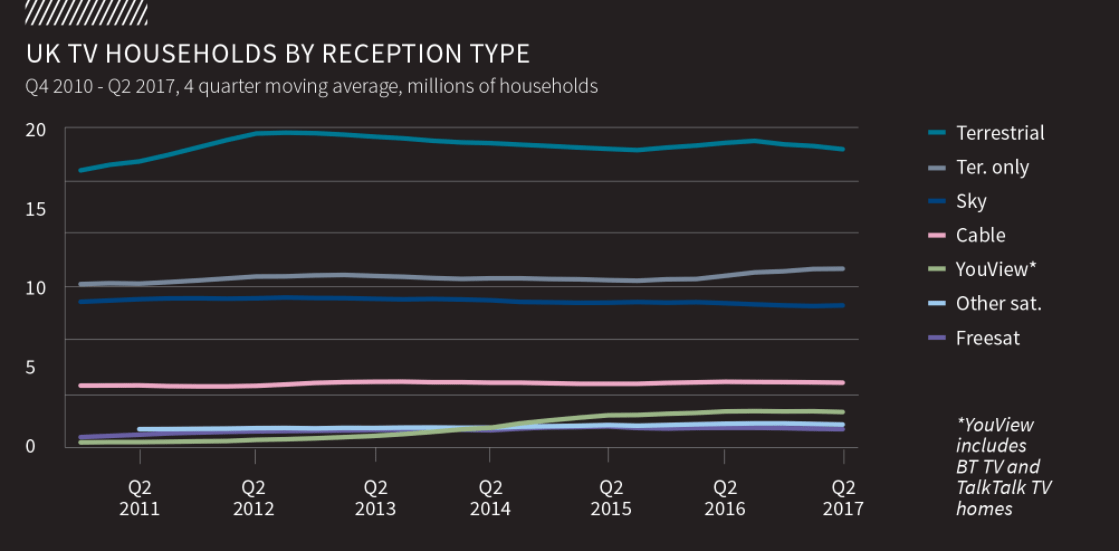 Source: BARB, UK households by TV platform
It hovered at around the eight million mark, making it highly unlikely that anything like 9.8 million cut the cord on their TV subscriptions, for example, in the past 12 months.
Landlines
On top of this, it's also unlikely that people getting rid of their landlines could ever account for a 9.8 million figure.
That's because, the number of residential landlines actually increased by 1.3% between 2015 and 2016, with Ofcom's Communications Market Report 2017 reporting that there are now 26.4 million such lines.
In other words, it's once again nigh-on impossible that the 15% figure claimed by Hyperoptic's study is representative of the population at large.
There may have been a slight dip in TV subscriptions, but for the UK population as whole, this dip was nowhere near as large as the survey suggested.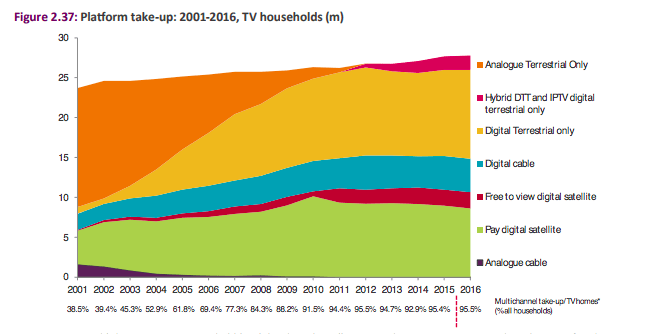 Source: Ofcom. Communications Market Report, August 2017
Nearly four hours a day
Still, one thing the survey does get right - although it exaggerates the magnitude - is that UK customers are watching more on-demand content from the likes of Netflix and Amazon.
For instance, Hyperoptic report that the average respondent now spends an equal time watching streamed and live TV, at 1.5 hours every day.
This is supported to an extent by Ofcom's media use data, which shows that use of smart TVs, tablets and other devices capable of streaming has increased in the past year.
However, given that their Communications Market Report in fact found that the average time spent watching live TV was actually three hours and 51 minutes every day, it's clear that the UK still has quite a long way to go before cord cutting becomes as common as Hyperoptic have claimed it is.