In an age where phone calls, text messages and voice memos have become part of the everyday, those with hearing loss can feel left behind and isolated, but EE has made efforts to ensure everyone can enjoy the benefits of having a mobile device.
Picking up the phone and hearing Aunt Sarah complaining about the neighbour's dog can be taken for granted, but for those with hearing loss, this can be a luxury.
According to disability.co.uk, one in 6 people in the UK suffer from hearing loss, the disability is more prevalent in those over the age of 70 (three quarters of whom have significant hearing loss) and among newborns, 1 in every 1000 is born deaf.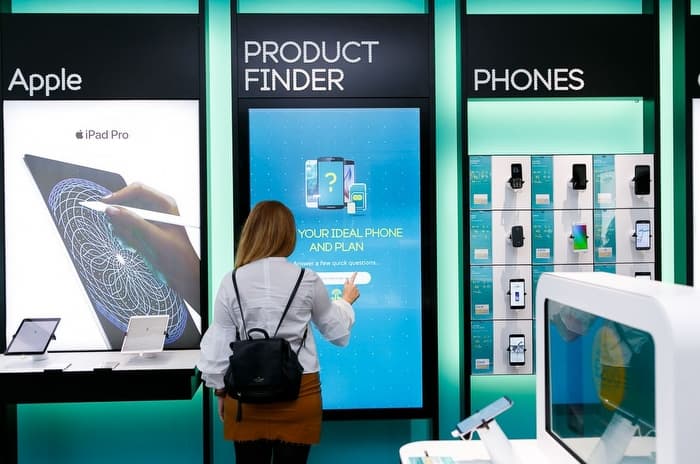 Source: EE
The EE plan
The EE plans, available through the Action on Hearing Loss website are specifically tailored to suit the needs of those hard of hearing, with increased data allowance and fewer minutes.
The £10 data pack provides customers with 2GB of data and unlimited texts every 30 days, in comparison to the standard 18-months Sim Only plan, available on the EE website, which starts at £20 a month for unlimited minutes and texts.
These new data packages concentrate on the way those hard of hearing prefer to communicate: via text, email and messaging. Edward Goff, marketing director, mobile at EE said: "Our collaboration with Action on Hearing Loss helps us to provide a great experience for our customers."
Device features available alongside the EE data packs
It's no doubt hearing loss can make phone calls extremely, but AoHL has a range of smartphones offered alongside EE data packs designed specifically with this in mind, their devices have amplification, hearing aid compatibility and a strong vibration.
AoHL even have 'easy to use' models designed for the older generation, so there is no need to rely on the help of the grandkids to send a text or stop the camera spontaneously taking unflattering 'selfies'.
James Rowe, technology and enterprise executive director at Action on Hearing Loss said it was encouraging to see a company like EE taking steps to "make sure their customers living with deafness are able to access phone packages better suited to their needs."
Is this the future of mobile network price plans?
It seems the collaboration between EE and AoHL over the past few months is very important one as, according to statista.com, more people than ever before are dependent on the smartphones in their pockets.
Networks and tech companies have been forced to think about every type of customer, even Three and Virgin Media have rolled out sign language services, so with more diverse plans everyone's needs or disability can be catered for.
Other ways EE help customers hard of hearing
It doesn't just stop with the phone and the bill: EE strives to be the UK's best, most personal and local customer service, so the call center staff have undergone specialist training, enabling them to support customers with a wide range of disabilities, not just hearing loss.
It's not the first time EE has been ahead of the game; they were the first to launch Enhanced High Definition Voice, a sound improvement technology during phone calls.
So with companies like EE tailoring services for customers with disabilities, we are closer to waving goodbye to a world where mobile phones, plans and services are only geared towards the younger generation and those living without disabilities.