Virgin Media 200Mb broadband review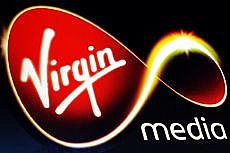 VIRGIN Media offer the fastest widely available broadband in the UK: up to 200Mb.
But is that kind of speed achievable and, most importantly, is it worth the extra cash?
We hope to answer both of those questions in full in this review. Read on or skip ahead to the outcome.
The price of superfast
People looking to move all their services should pay particular attention to the offers Virgin run of their pre-made Big Bundles of TV, broadband and phone:
What's on offer?
When you join online for:
Need to know:
Money off TV, broadband and phone for up to 12 months + free set up worth £49.95
One of Virgin Media's Big Bundles
Save over £180 on broadband and phone + free set up
Virgin Media broadband
(with a Virgin phone line)
And here's a rundown of some of the main Virgin Media packages available with their new up to 200Mb "Vivid" broadband:
Package
Contract term
Upfront price
Monthly price
Vivid 200 (no phone line)
12 months
£14.99
£45.25
Vivid 200 Gamer (no phone line)
12 months
£14.99
£50.25
Vivid 200 + Talk Weekends
12 months
£14.99
£45
for 12 mths,
then £53
Vivid 200 Gamer + Talk Weekends
12 months
£14.99
£50
for 12 mths,
then £58
Player Bundle (with 200Mb instead of 50Mb)
12 months
£14.99
£42
for 12 mths,
then £58
Mix TV + Vivid 200 + Talk Weekends
12 months
£14.99
£52
for 12 mths,
then £63
Fun TV + Vivid 200 + Talk Weekends
12 months
£14.99
£57
for 12 mths,
then £68
Full House Bundle
12 months
£14.99
£55
for 12 mths,
then £76
VIP Bundle
12 months
£14.99
£85
for 12 mths,
then £120
At first glance prices do look high - with broadband plus weekend calls and line rental costing almost twice as much as the UK's cheapest up to 17Mb ADSL deals (including line rental).
People with Virgin's slowest broadband - 50Mb - wanting to upgrade also face a jump in their bill of £13 a month, or £18 extra if they want the Gamer version of the package, which is completely unlimited.
On the other hand, Virgin's 200Mb broadband with weekend calls is the same price as its closest competitor - BT's Infinity 2 service, which offers speeds of up to 76Mb along with evening and weekend calls - so it isn't actually that expensive compared to similar services.
But do note that only about half of the UK's households can get Virgin Media, and a smaller proportion still can currently get 200Mb.
In fact, this is where it's worth pointing out that the 200Mb service may have been introduced more than a year ago, but Virgin are prioritising its rollout to new and upgrading customers; existing subscribers have had to wait to be notified that they're able to upgrade, with many reporting their expected upgrade dates slipping.
Virgin have been quite vocal about their desire to widen their availability to many more households, at the highest speeds possible, but it's going to be some time before it's near universal.
To check whether Virgin Media is available nearby, use our postcode search below - although take note about this search.
Enter your phone number and / or postcode above to check availability in your area.
The patchy coverage is partly down to technical issues - some places may simply never get Virgin Media services.
It's also partly because despite the pace at which Virgin are attempting to upgrade customers to the fastest possible speeds, it does still take a while to get the necessary equipment upgrades in place.
If Virgin Media services are available nearby, it's possible to get some idea of when the latest speed boost is likely to arrive by checking here.
For those in areas that aren't Virgin Media enabled, there are two possibilities.
Until early 2015, Virgin Media increased their footprint by just a little every year, mostly in new builds - and the majority of their other expansion plans have focused on urban areas, although there are now efforts to expand to smaller communities.
There are also the odd spots in Virgin Media areas that were missed out for some reason. These missed properties were rarely upgraded - sometimes only by request.
In February 2015, however, they announced a £3 billion plan to start filling those gaps, and it's being directed in part by public demand.
There's more information on making a good case for getting cabled here.
But for the lucky souls who already have access to Virgin Media, and can get up to 200Mb broadband, the next question is clearly "is it worth the money?"
Supersonic broadband: how fast?
Ok, so it's pushing it a bit to say that 200Mb broadband is supersonic, but it definitely fits in with Virgin's future-facing planes, trains, and space shuttles image: this should be really fast broadband.
The burning question, though: is that kind of speed achievable?
Short answer: the signs are promising. Virgin Media take speeds seriously and it shows.
Ofcom's last report into broadband speeds, released March 2016, showed that, on average customers received:
| | Average over 24 hours | Peak (8-10pm weekdays) |
| --- | --- | --- |
| Up to 50Mb | 49.4Mb - 51.6Mb | 44.6Mb - 49.1Mb |
| Up to 100Mb | 93.3Mb - 98.2Mb | 81.6Mb - 90.6Mb |
| Up to 200Mb | 168.0Mb - 179.9Mb | 148.0Mb - 164.4Mb |
Meanwhile these are the most recent figures from SamKnows, the company who help Ofcom gather their speed test data, for both the standard up to 200Mb service, and the Gamer version:
| January 2017 | Average over 24 hours | Peak (8-10pm weekdays) |
| --- | --- | --- |
| Vivid 200 | 193.0Mb | 157.6Mb |
| Vivid 200 Gamer | 200.7Mb | 184.2Mb |
SOURCE: SamKnows and Virgin Media. Available here.
Virgin Media are among the few providers to consistently deliver speeds near the elusive "up to" (ideal world) speed.
The actual speeds a household receives are affected by numerous factors including household wiring and interference.
Other fibre customers will find that the speed of their connection depends on how far from the exchange or on-street cabinet they are; because they're not reliant on the telephone exchange system, Virgin users don't have to worry about distance slowing their connections.
Virgin's fibre broadband also has the benefit of being much less affected by environmental factors than copper cables.
The ISP's maximum speeds are quite a bit higher than those they advertise, in keeping with their campaigns against other ISPs for failing to meet the claims in their "up to" adverts. Note in the table above how the averages for the slower packages are above the advertised figures.
It's been a bit different with the standard version of the top package, though.
Users on the old maximum speeds of 100Mb and 120Mb got much closer to those advertised speeds than customers on the old 152Mb and the new up to 200Mb package manage.
In fact, fewer than 40% of 200Mb customers were shown to get connections of at least 90% of those advertised.
It's taken the introduction of the Gamer deals, with their lack of traffic management and no threat of throttling, to see average speeds really approach those advertised.
Even so, a 200Mb customer will still achieve speeds that far outstrip anything possible from the other big fibre providers - and as we mentioned above, for a similar price.
Upload speeds
As the speed boosts are rolled out, Virgin are taking the opportunity to upgrade some of their upload speeds - and customers taking the Gamer version of the 200Mb package will get faster uploads again.
| Package | ...with speed boost | Old upload speed | New upload speed | Average at peak time* |
| --- | --- | --- | --- | --- |
| 50Mb | Up to 70Mb | 3Mb | 5Mb | 3.0Mb |
| 100Mb | Up to 150Mb | 6Mb | 10Mb | 6.0Mb |
| 152Mb or 200Mb | Up to 200Mb | 12Mb | 12Mb | 11.9Mb |
| Gamer 200Mb | Up to 200Mb | N/A | 20Mb | 20.0Mb |
*SOURCE: SamKnows and Virgin Media. Available here.
BT and their resellers actually offer far better upload speeds: Ofcom's latest data shows the average upload speed for the up to 76Mb fibre from EE and Plusnet was approaching 17.0Mb - which, for Plusnet, continues a pretty impressive tradition (more here).
The brakes: Virgin end user experience and traffic management
It's worth being aware that a good throughput speed on a broadband connection doesn't always lead to a great end user experience.
People using, say, Netflix, will find the service's performance affected by their ISP's traffic prioritisation, how it manages the connection to Netflix's Content Delivery Network (CDN), and by the quality of the site itself as much as broadband speeds.
Users can get some idea of what this will mean in terms of their experience by looking at their ISP's fair use policy (FUP) - which often effectively puts the brakes on heavy users.
Virgin Media used this tool quite a bit up to February 2014.
That was the point at which they brought in their 152Mb service, and with it they took the chance to get rid of their previously complicated policy. Now users only face a slowdown for going over an upload limit, which few are likely to do.
Here's how it works: users who upload more than a certain amount per hour during peak times see their upload speeds throttled by 50% for an hour.
If they reduce or stop uploading data as soon as they notice they've been throttled, they'll be able to upload at full speed again after 60 minutes have passed.
If, however, they continue to upload material to the extent that they pass another data limit, they'll be slowed again, by up to 65%, for two hours.
As already mentioned above, the Gamer packages are free of all such traffic management and fair use restrictions.
Otherwise, the ISP suggest that customers set uploads to run overnight to avoid throttling - but that's not practical for everyone.
There's more detail on the Virgin Media FUP, and how it compares to that of other providers, here.
Routers: The Super Hub and Hub 3.0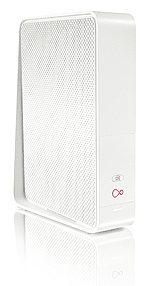 Virgin Media help to keep their users' speeds high by including one of their top of the range hubs. The newest version, the Hub 3.0, is a wireless "AC" router capable of handling data transfers at up to 1.3Gb.
Note that transfer speeds aren't the same as download speeds - but the better the stated data transfer speed, the more chance the wireless performance will offer downloads and uploads anywhere near those advertised.
To be guaranteed the fastest possible connection, therefore, it's worth connecting Hub to device via an Ethernet cable.
Those who want to use tablets and mobiles, or wander around with their laptop, will benefit from the fact that the Hub offers dual band connectivity over the 802.11ac protocol - which provides improved coverage, better range, and more sophisticated security encryption than older hardware.
Those interested in seeing how it stacks up against the hubs provided by some of the other big providers should have a look at our more in-depth review here.
The outcome: do you need it?
Putting price and speed together, is it worth paying out for Virgin's version of ultrafast broadband?
We say yes - for those who regularly use streaming services such as the BBC's iPlayer, Netflix, or online gaming - especially if they're sharing a connection.
Here's a table of the actual difference various speeds make to online activities:
Time to...
download 250kB
web site
download 750MB
Youtube clip
download
4GB film
24Mb
0.1 sec
4 mins 22 sec
24 mins
50Mb
less than
0.1 sec
2 mins
11 mins
100Mb
less than
0.1 sec
1 mins
5 mins
Note that this table is based on the top speed shown, not a real world connection.
Considering that the average up to 24Mb connection (sold as up to 17Mb) often delivers more like 8Mb, it's not difficult to imagine that the actual difference is much greater than that shown above.
However, there is some evidence that the need for speed has been overblown.
Despite Ofcom's assertion in late 2014 that the minimum speed necessary for "basic" broadband is at least 10Mb, a November 2013 report found that even households with the heaviest internet usage would be fine with a connection of just 35Mb.
The report concluded that it was really only households with many users simultaneously going online and using high bandwidth applications like video calling, certain types of gaming, and peer to peer services that need very fast broadband.
Final word
Finally, there are a couple of other things worth bearing in mind for those thinking about taking Virgin Media.
Virgin Media are the only widely available UK broadband provider to offer home broadband without the need for any kind of home phone line, as we note in further detail here.
As line rental pushes ever higher this sounds attractive, but it's actually not as frugal as all that: those who do take line rental as well pay a discounted monthly price for their broadband, and tend to get a more attractive introductory rate.
Virgin Media also offer pay TV, and bundling that with broadband may prove to be better value in the long run.
For more on how Virgin Media TV compares to other big providers see this full review looking at the differences and similarities between Sky, BT and Virgin Media TV.
For more information on 200Mb or to sign up, have a look at this page on Virgin Media's site.
And whether you're thinking about joining or waiting patiently for an upgrade, let us know what you think via the comments section below.