Virgin Media 200Mb broadband review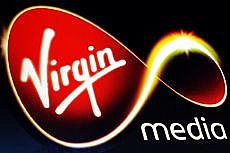 VIRGIN Media's Vivid 200 service is one of the fastest widely available broadband deals in the UK.
Offering up to 200Mb broadband speeds - Vivid 200 is superfast and faster than any other mainstream package offered by any of the UK's national broadband providers.
But is 200Mb always achievable and, most importantly, is it worth the extra cash? We hope to answer both of these questions in this review.
And for anyone who 200Mb doesn't sound quite enough, Virgin are now offering 300Mb broadband too.
The price of superfast
People looking to take out broadband with Virgin and move all their other services across should pay particular attention to their pre-made big bundle offers for TV, broadband and phone:
Offer
Terms
Get a free 6 month Netflix Subscription with Virgin Media Bundles

Hurry! Offer ends 18 December 2017
12-month contract. £20 activation fee. Excludes the Player Bundle.
TV, broadband and phone bundles from £30 a month
12-month contract. £20 activation fee.
Broadband and phone from £29 a month
12-month contract. £20 activation fee.
Here's a rundown of some of the main Virgin Media packages available with their mid-tier up to 200Mb "Vivid" broadband:
Package
Broadband
Contract term
Upfront price
Monthly price
Vivid 200
Up to 200Mb
Unlimited
12 months
£20
£37
for 12 mths,
then £43
Vivid 200 + Talk Weekends
Up to 200Mb
Unlimited
12 months
£20
£39
for 12 mths,
then £50
Player TV + Vivid 200 + Talk Weekends
Up to 200Mb
Unlimited
12 months
£20
£35
for 12 mths,
then £53
Mix TV + Vivid 200 + Talk Weekends
Up to 200Mb
Unlimited
12 months
£20
£51
for 12 mths,
then £60
Full House TV + Vivid 200 + Talk Weekends
Up to 200Mb
Unlimited
12 months
£20
£60
for 12 mths,
then £75
At first glance these prices look high, but whilst it is possible to get broadband (with line rental included) for much cheaper elsewhere, this will be a much slower service than the superfast 200Mb that Vivid 200 offers.
For example, BT's top tier broadband package Infinity only offers speeds up to 76Mb, and it's mid-tier equivalent which comes in slightly cheaper than Vivid 200 but only offers speeds up to 52Mb.
For more on differences between Virgin and BT see this guide to BT or Virgin Media.
So all in all, although it is possible to get cheaper broadband elsewhere people are unlikely to find another service that offers such high speeds at competitive prices.
Before signing up it's worth checking exactly where the 200Mb service is being offered. Although it was introduced more than two years ago, it's still unavailable to many new and existing customers.
Virgin have been quite vocal about their desire to widen their availability to more households, at the highest speeds possible. But even with their ambitious expansion plans, which include both urban and smaller communities it's going to be some time before the service is universal.
To check whether Virgin Media is available nearby use our postcode search below - although take note about this search.
Enter your postcode above to check availability in your area.
How fast is superfast?
Virgin's 200Mb superfast broadband fits in with the company's aim to be the fastest provider on the market. But an important question to ask is whether that kind of speed is actually achievable.
The short answer is that Virgin Media take speed seriously and it shows.
Ofcom's latest report into broadband speeds showed that, on average customers received:
| | Average over 24 hours | Peak times (8-10pm weekdays) |
| --- | --- | --- |
| Up to 100Mb | 87.7Mb to 95.2Mb | 72.6Mb to 86.1Mb |
| Up to 200Mb | 169.0Mb to 177.2Mb | 143.7Mb to 155.4Mb |
SOURCE: Ofcom, UK Home Broadband Performance, April 2017. Available here [pdf].
The achieved average figures noted in this table are very close to the figures that Virgin advertise for their broadband packages.
Meanwhile, these are the most recent download figures from SamKnows, the company that helps Ofcom gather their speed test data:
| September 2017 | Average over 24 hours | Peak (8-10pm weekdays) |
| --- | --- | --- |
| Vivid 100 | 101.9Mb | 94.27Mb |
| Vivid 200 | 196.75Mb | 182.08Mb |
SOURCE: SamKnows and Virgin Media. Available here.
As the table shows, Virgin's 24-hour average for Vivid 100 actually exceeds the advertised speeds, and although the average for Vivid 200 doesn't quite reach the advertised maximum, it is still very impressive.
This is in keeping with their campaigns against competitors who fail to meet their 'up to' advertising claims.
It's important to note that the actual speeds a household receives are affected by a number of factors that should be considered, such as household wiring and interference.
But because Virgin does not rely on the telephone exchange system, unlike other fibre providers, their speeds are not impacted by distances from the exchange or on-street cabinets, so Virgin users don't have to worry about distance slowing their connections.
Upload speeds
As well as upping the download speeds for their broadband services Virgin have also upgraded their upload speeds.
| Package | Old upload speed | New upload speed | Average at peak time* |
| --- | --- | --- | --- |
| 100Mb | 3Mb | 6Mb | 5.96Mb |
| 200Mb | 6Mb | 12Mb | 11.57Mb |
| 300Mb | N/A | 20Mb | 19.72Mb |
*SOURCE: SamKnows and Virgin Media. Available here.
BT and their resellers actually offer far better upload speeds than those of Vivid 200. Ofcom have shown average upload speeds approaching 17Mb for the up to 76Mb fibre from EE and Plusnet. For Plusnet this continues a pretty impressive tradition - see more here.
However, these upload speeds are for their top-tier packages. To compare like with like, Virgin's top-tier package, Vivid 300, eclipses these speeds with an average peak time speed of 19.67Mb.
End user experience
It's worth being aware that a good throughput speed on a broadband connection doesn't always lead to a great end user experience.
Users should look at their ISP's fair use policy (FUP) to get an idea of how their experience could be impacted.
In the case of Virgin Media, in 2014 they revised their FUP to remove all download limits. Now users only face a slowdown for going over an upload limit, which few are likely to do.
Here's how Virgin's FUP applies to Vivid 200: users who upload more than a certain amount per hour during peak times see their upload speeds throttled by 50% for an hour.
If they reduce or stop uploading data at this point they'll be able to upload at full speed again after 60 minutes have passed.
If, however, they continue to upload material to the extent that they pass another data limit, they'll be slowed again by up to 65% for two hours.
There's more detail on Virgin's FUP and how it compares to that of other providers here.
Vivid 200 Gamer
In August 2016 Virgin launched the Vivid 200 Gamer package, the UK's first broadband plan for gamers.
It was designed in collaboration with gaming organisations and like the Vivid 200 package it offered superfast speeds of up to 200Mb plus an uncapped data allowance.
Unlike Vivid 200 it gave upload speeds of up to 20Mb, making it perfect for gamers who live-stream content via sites like Twitch and YouTube.
And with the extra bonus of being free from traffic management, this package had the edge on the basic Vivid 200 package.
However, Virgin Media have recently decided to withdraw the Vivid 200 Gamer package.
Although no reason was given for this, we've looked into the issue in depth in this article.
Yet Virgin does still offer the Vivid 300 package. This includes the same perks that were included in the Vivid 200 Gamer plan - no traffic management and the 20Mb upload speed - but with the added bonus of a 300Mb download speed.
Outcome: Is it worth it?
Putting price and speed together, is it worth paying out for Virgin's version of ultrafast broadband?
We say yes - particularly for those who regularly use streaming services such as BBC iPlayer, Netflix or online gaming - especially if they're sharing a connection.
Here's a table of different broadband speeds and how they impact online activities:
Time taken to...
download 250kB
web site
download 750Mb
YouTube clip
download
4Gb film
24Mb
0.1 sec
4 mins 22 sec
24 mins
50Mb
less than
0.1 sec
2 mins
11 mins
100Mb
less than
0.1 sec
1 mins
5 mins
Note that this table is based on the maximum achievable speed, not a real world connection.
Considering that the average up to 24Mb connection (sold as up to 17Mb) often delivers more like 8Mb, the actual difference can be much greater than that shown above.
However, there is some evidence that our need for speed is somewhat unwarranted.
Ofcom asserted in late 2014 that the minimum speed necessary for "basic" broadband is at least 10Mb, and 95% of UK households can now access this speed.
But a November 2013 report found that even households with the heaviest usage would be fine with a connection of just 35Mb, and in 2016, when 90% of UK households could theoretically access superfast broadband, only 31% had taken out a superfast package.
It seems that although we like the idea of having a superfast broadband connection, for many of us, our needs can be met with more basic packages.
However, as noted above, for those who stream and do online gaming on a daily basis, it can be worth paying for an ultrafast package like Vivid 200.
Final word
Finally, there are a couple of other things worth bearing in mind for those thinking about taking out a broadband package with Virgin Media.
For instance, Virgin are the only widely available UK broadband provider to offer home broadband without the need for any kind of home phone line, as we note in further detail here.
As line rental prices push ever higher this sounds attractive. But take note that this can be deceiving, because those who do take line rental as well as a broadband package pay a discounted monthly price for their broadband and tend to get a more attractive introductory rate.
In addition to line rental savings Virgin Media also offer pay TV, and bundling that with broadband may prove to be better value in the long run.
For more on how Virgin Media TV compares with other big providers see this guide that looks at the differences and similarities between Sky, BT and Virgin Media TV.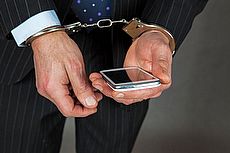 23 November 2017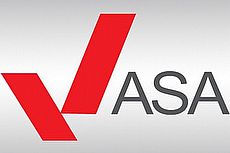 23 November 2017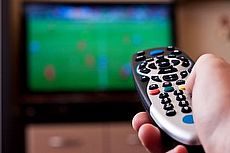 15 November 2017
Follow us or subscribe for FREE updates and special offers