Virgin Media speed boost revealed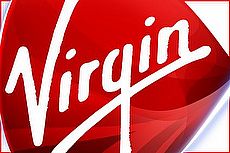 AS PROMISED, Virgin Media are increasing the headline speeds of their broadband connections, with customers on their top packages now able to get up to 200Mb.
Customers with the slower packages will be given the chance to upgrade from their current up to 50Mb speeds to up to 70Mb, or from an up to 100Mb connection to one giving up to 150Mb.
There's also been a bit of a rebrand, with the slowest package now being referred to as "SuperFibre", while the two faster connections are being sold as "Vivid".
Interestingly, while their fastest broadband is already being sold as "up to 200Mb", the speed boosts haven't yet been made obvious to those thinking of subscribing to the two slower packages.
Free, sort of
That's possibly because it's going to take up to June next year for the upgrades to be rolled out across the country, although Virgin say 90% of users should be able to get the new faster speeds by the end of the year.
It's also likely to provide some parity between new and existing customers, who have been told the speed boost is entirely optional - if they don't want to upgrade, they don't have to.
For the meantime, then, Virgin's broadband and phone deals look like this:
Package
Broadband
Price
Line Rental
Total cost
Vivid 100 + Talk Weekends
Up to 100Mb
Unlimited
£15
for 12 mths,
then £26
£19
£34
for 12 mths,
then £45
Vivid 200 + Talk Weekends
Up to 200Mb
Unlimited
£20
for 12 mths,
then £31
£19
£39
for 12 mths,
then £50
Vivid 300 + Talk Weekends
Up to 300Mb
Unlimited
£25
for 12 mths,
then £36
£19
£44
for 12 mths,
then £55
Note, however, that while Virgin say the speed boost is free of charge, some subscribers have already seen prices rise - those who take Virgin's broadband without a phone line:
Package
Broadband
Price
Vivid 100
Up to 100Mb
Unlimited
£32
for 12 mths,
then £38
Vivid 200
Up to 200Mb
Unlimited
£37
for 12 mths,
then £43
Vivid 300
Up to 300Mb
Unlimited
£42
for 12 mths,
then £48
Given that Virgin usually announce their yearly package and line rental price increases around Christmas time and implement them in February, it's likely the speed boost will coincide with a rise in monthly bills for many customers.
It would possibly be more accurate for Virgin to say that rather than being free, the speed boost is offered without obligation.
While we might expect to have to sign up to a fresh 12- or 18-month contract if we upgrade from the 50Mb deal to the 100Mb deal, there's no such condition attached to customers simply upping the top speed of their existing package.
Entry level
What this means is that from the end of this year, people in areas where Virgin Media is available will be able to get an entry level package that's almost as fast as the fastest, up to 76Mb, fibre broadband offered by BT and their resellers.
What's more, they're selling that superfast broadband for less than £5 a month more than BT sell their standard broadband, which offers up to just 17Mb, and cheaper than BT's unlimited up to 38Mb Infinity 1.
There's also good news - of a sort - for Virgin customers frustrated by their ISP's upload speeds. For all Virgin's downloads are fast, their upload speeds tend not to be much faster than those offered by providers using BT's fibre network.
They still won't be anything to write home about, but customers with the two slower packages will see their upload speeds increase slightly:
| Old package | ...with speed boost | Old upload speed | New upload speed |
| --- | --- | --- | --- |
| 50Mb Broadband | Up to 70Mb Broadband | 3Mb | 5Mb |
| 100Mb Broadband | Up to 150Mb | 6Mb | 10Mb |
| 152Mb Broadband | Up to 200Mb | 12Mb | 12Mb |
Customers with the new Vivid 200 package are stuck with the old upload speeds of up to 12Mb; compare that with the speeds obtainable by Plusnet's up to 76Mb customers, who get uploads averaging 17.1Mb.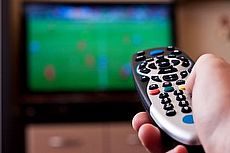 15 November 2017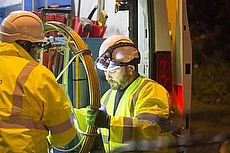 10 November 2017
9 November 2017
Follow us or subscribe for FREE updates and special offers